When it comes to gaming headsets, many factors can influence your decision and it is easy to get overwhelmed. Sound quality will be one of your primary concerns as that is probably the reason you are getting a set of gaming headphones. A good quality microphone is another feature that is important and it doesn't hurt to find one that has a mute light to let you know when it is safe to talk trash about your team. But one feature you may not have considered is RGB. RGB in headphones creates a stylish, sleek, and non-distracting look that makes your headphones stand out. If you are having trouble deciding which headset is the best option below, take a look at some of the best options for RGB gaming headsets below.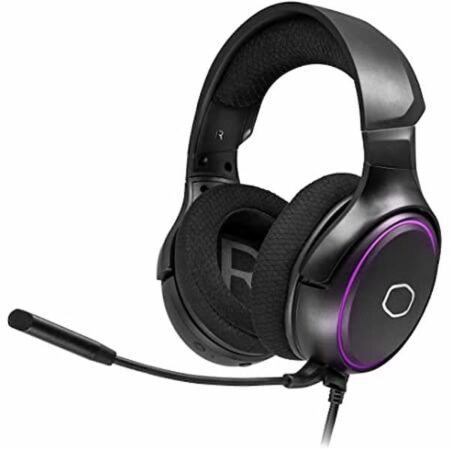 The Cooler Master MH650 is an excellent choice looking for RGB headphones that aren't overly bulky. The RGB functionality is the rings on the ear cups. They are stylish while not being overly obtrusive and distracting. You can customize the RGB with Cooler Master's software to personalize your headset. They have form-fitting cushioned ear cups with mesh fabric that provides breathability and comfort. The virtual 7.1 surround sound and 50mm neodymium drives deliver crystal clear audio so you can hear every sound. The omnidirectional boom microphone will transfer your voice perfectly to your teammates during game. The microphone is detachable for when you just need audio or need to travel. The Cooler Master MH650 is connected via a removable USB cable making it compatible with PC and consoles. These headphones cost between $100 and $150 depending on if you can find them on sale which it frequently is.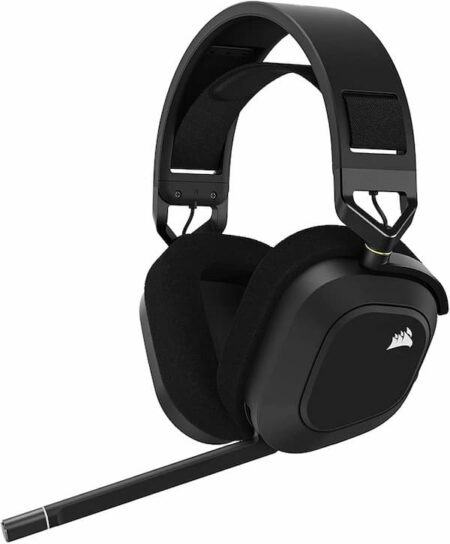 The Corsair HS80 features Corsair's iconic designs mixed with RGB lights. This headphone has discreet but stylish RGB lights in the Corsair logo on the ear cups as well as an LED light indicating if your microphone is muted. The RGB lights on the ear cups can be customized as well. Plush, comfortable memory foam earpads will ensure that this headset remains comfortable while you play. They have immersive Dolby Atmos sound that allows you to remain aware of your surroundings in-game. Audio can be controlled via buttons on the headphones themselves. While these headphones are wireless, they provide low-latency high-quality audio that matched wired headphones. This is due to the 50mm neodymium audio drivers. The microphone is omnidirectional and delivers your voice with outstanding clarity. The Corsair HS80 allows you to move up to 60ft from your gaming device and have a battery life of 20 hours. These headphones are available for $149.99.
Related: 2021's 5 Best Open Air PC Cases | Best Open Air Computer Cases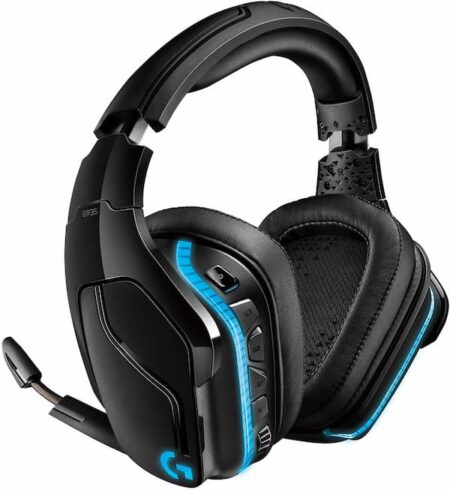 Logitech is well known for making exceptional products and the Logitech G935 is no different. Logitech promises this is the most advanced wireless gaming headset from them yet and it is easy to see why. It has RGB game-driven lighting that can be customized through Logitech's software. This headset has premium sound thanks to the Pro-G drivers. With it, you can hear every sound in your game's environment. It is connected wirelessly with 2.4Ghz for up to 12 hours and you can even use it while it is charging. It also features a 3.5mm jack if you prefer wired. The built-in microphone is a 6mm boom mic that is capable of picking up your voice with clarity. The mic features an LED light to let you know when it's muted and can be folded out of the way when needed. To change your experience on the fly, the Logitech G935 has several buttons on the ear cap for you to adjust your settings. This headset is available for $169.99 but is on sale frequently.
Razer is well known in the gaming accessories business for its top-notch product. The Razer Nari stands out amongst its headphones for its great quality and RGB capabilities. This headset uses Razer Chroma for its lights which allow up to 16.8 million colors and countless color patterns. The RGB is located on the ear cups as well as the microphone. The THX Spatial audio allows for full immersion so you can pinpoint noises from any direction. On-headset controls include a volume adjustment wheel as well as a microphone mute button which makes adjusting your settings on the fly a breeze. The microphone is noise-canceling so you can communicate clearly with your teammates. It can also be folded out of the way when not needed. The Razer Nari has a 16-hour battery life so you don't have to worry about charging them until you are done gaming. IT has a 2.4GHz wireless connection that offers lag-free performance. These headphones are available for $149.99 but can be found on sale.
Related: 2021's 5 Best Modems for Gaming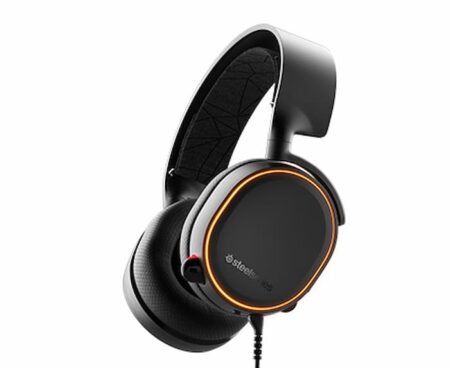 The SteelSeries Arctis 5 have long been considered one of the best gaming headphones out there. They came jam-packed full of features and this includes RGB. You will find the RGB in the rings around the ear cups giving it a stylish but not distracting look. These headphones are capable of 16.8 million colors and are compatible with SteelSeries Prism for maximum customization. These headphones use the DTS surround sound for immersive audio and a bidirectional microphone that carries your voice with great clarity. The SteelSeries Arctis 5 has an inline USB chat mix dial that balances game audio and chat volume so you can find the perfect balance while playing. With background noise cancellation, you don't have to worry about getting distracted. They are also compatible with SteelSeries Engine for fine-tuning. You can even sync up this headset with your other SteelSeries product. The SteelSeries Arctis 5 are available for $99 and often goes on sale.
Choosing the right RGB headphones can be a shot in the dark if you don't know what you are looking for. For the best audio quality, voice chat, and a stylish RGB look that offers just enough personality, we recommend the SteelSeries Arctis 5. It provides fantastic quality all around and is fairly inexpensive. If you can be patient, you can even find them on sale to save even more.
For more information on hardware, check out 2021's 6 Best White PC Cases and How to use two monitors on PC | How to set up dual PC monitors on Pro Game Guides.