Alright, you have all your hardware and you're ready to assemble it, right? It's a wonderful place to be, ready to build and fire up your new gaming PC. But before you go using that thermal paste that comes pre-applied on the stock heatsink you might want to think twice. The thermal compound you choose to sandwich between your CPU and heatsink is going to be responsible for transferring a lot of heat, potentially for years undisturbed. It's worth considering a few options before closing up the case and expecting peak thermal performance.
Most modern thermal solutions are fine for mid-tier or lower hardware, especially if you don't plan to overclock and have ample airflow in your case. But those of you with tighter cases or higher-end processors might want to take a look below at our picks for the best thermal pastes. This is even more important if you're replacing old, dried-out thermal paste on something like an older GPU where tolerances are lower and performance is extremely important.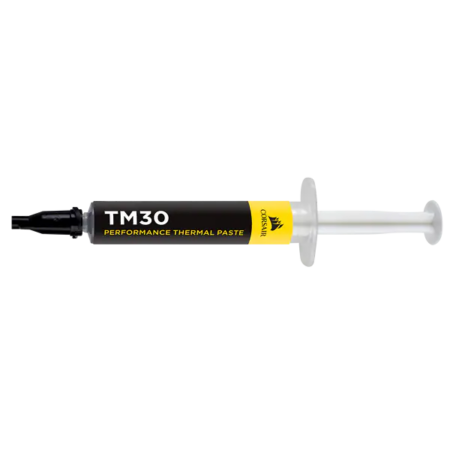 First up we have the TM30 from Corsair. This is a zinc oxide thermal paste, which means it will likely perform better than some stock thermal pastes—like the kind pre-installed on your stock cooler—but still comes in at under $10. It's not the highest-end thermal paste out there, but it's a solid, affordable contender from a well-known brand.
Corsair also offers their XTM50 thermal paste that will net you slightly better performance than then TM30, but at double the price of their TM30 we would probably recommend the Thermal Grizzly Kryonaut first.
Noctua has been putting out super high-end, whisper-quiet fans for quite a while now. Continuing their trend of keeping your PC cool and quiet is their NT-H1 thermal paste, which they claim can reduce temperatures by up to 2°C compared to other similar thermal pastes (dependent on your exact processor and configuration). A couple of degrees might not seem like a ton, but when you're bumping up against your CPU's TDP due to overclocking or restricted airflow it can make or break your cooling setup.
Noctua also offers their NT-H2, which performs just a touch better than their NT-H1, although both will provide solid performance.
Related: 2021's 5 Best Budget Gaming Monitors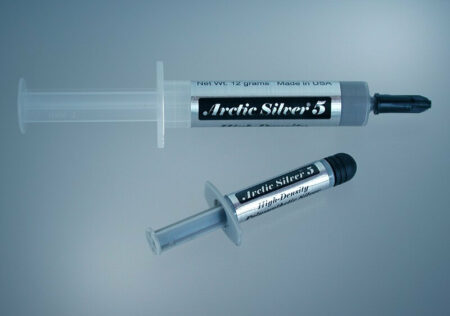 If you've built a computer at all in the past two decades, you've probably seen a tube of Arctic Silver. They've been cranking out high-performance thermal paste for quite a while, and long before most companies even paid much attention to thermal paste solutions. Arctic Silver 5 remains the same as it ever has: a high-viscosity compound made of 99.9% pure silver that will perform well under pressure. Other solutions might beat Arctic Silver in price or performance these days, but it's still a great middle-ground of price and performance for traditional-style thermal paste.
Arctic Silver also heavily touts their viscosity, which is nice for newer PC builders. Higher viscosity reduces the chances of the paste running off the sides of the CPU during application or heatsink installation, which can potentially damage some components.
Thermal Grizzly has made quite a name for itself in the world of thermal pastes. Their Conductonaut liquid metal line has become the default recommendation for many PC enthusiasts, reaching nearly legendary status for its ability to reduce temperatures by several degrees. Liquid metal is different from regular paste in that it's just what it sounds like: a very thin, liquid solution. Application is a bit difficult in that you need to spread a very, very thin layer without spilling it on the surrounding area (made easier by the needle-like applicator), so be sure you're prepared for a bit of effort with this thermal solution.
There are also other special considerations with liquid metal, such as their recommendation that it not be used with aluminum heatsinks. But if you have the skill and the setup for it, it's hard to find a better solution on the market right now.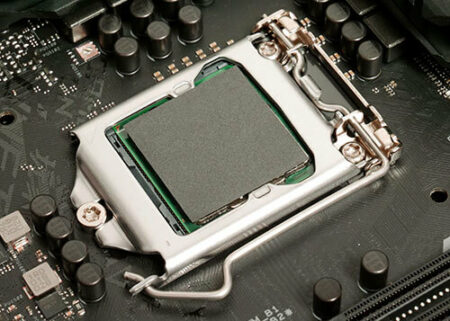 On the other end of the spectrum from Conductonaut is Carbonaut, also from Thermal Grizzly. This is an actual thermal pad made from an ultra-thin carbon polymer that sits right on top of your CPU in lieu of traditional thermal paste. It's not going to net you the most amazing thermal performance, but it does boast a lot of other very nice features. For starters, it's tremendously easy to install correctly, just buy the correct size and set it on top of your processor. It's also reusable and according to Thermal Grizzly will not degrade over time so you could theoretically use it for many years to come.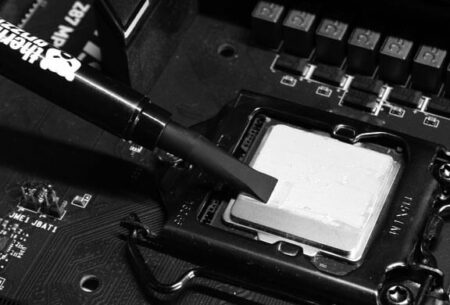 Yet another entry from Thermal Grizzly; it's really taken over a lot of the high-end market when it comes to thermal pastes and paste alternatives. Their Kryonaut line is a much more traditional offering, with a mixture of aluminum and zinc oxide. It's not the most groundbreaking formula out there, but it's a solid paste from a great brand and includes the ability to verify that the thermal paste you get is authentic via their website (yes, bootleg thermal pastes are an actual thing) and a plastic applicator for those of you who like to spread a thin layer before applying your heatsink.
If you spend any amount of time online looking for the best way to apply thermal paste you'll find dozens of different recommendations. The most important part of any thermal paste application is going to be covering the surface that's making contact and transferring heat without it spilling over on to the actual PCB or socket. And after any thermal paste application it's always a good idea to spend a bit of time monitoring temps to ensure that you're getting good heat transfer. If you're looking to shave a few degrees off of your new setup, thermal paste is a great place to start!
For more hardware recommendations check out 2021's 5 Best Budget Gaming Laptops and How to Remove Keycaps | How to Take Off Your Keyboard's Keycaps on Pro Game Guides.