Power supplies can be a little tricky to pin down for any prospective PC builder. From PLUS certifications to wattage, it's not easy determining exactly what's right for your new PC. To top it all off is the issue of modularity. Most manufacturers these days offer semi-modular and fully module PSUs, but what does that even mean?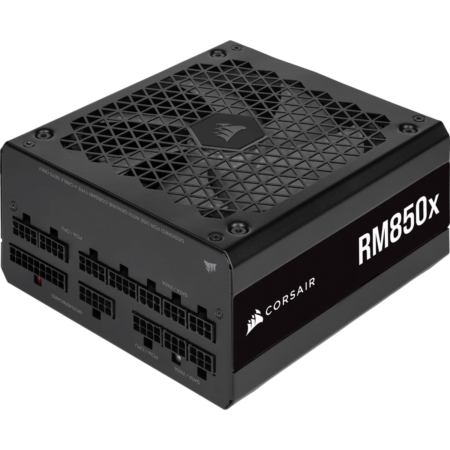 A fully modular PSU uses removable power connectors, as pictured above. So instead of having to wrangle a squid of connectors when installing your PSU, you can just work with the cables you need for the components you plan to use. Many builders also purchase aftermarket cables that they can use in conjunction with a fully modular PSU for aesthetic reasons. Another reason to go fully modular is airflow. In a mini-ITX build, airflow is at a premium, and anything that can reduce the tangle of cable and components within your case can make a legitimate difference when it comes to cooling.
So if you're considering some custom PSU cables or dealing with a very tight case, you'll likely want to stick with fully modular PSUs.
As you may have guessed by now, a semi-modular is a PSU with only some modular power cables. Most semi-modular PSUs have a fixed main power connector (since you'll always need to use it), with peripheral connectors being modular. This means that you can still maintain a clean, less-cluttered case without having to spring for a fully modular PSU. The main difference: price. Fully modular PSUs cost a bit more than their semi-modular counterparts, and if you're not looking to install custom cables for aesthetic reasons, then it can be an easy way to save a few bucks on that next PC.
Semi-modular PSUs make sense if you want to cable manage without breaking the bank on a fully modular PSU.
In the end, it largely boils down to price, preference, and whether or not you want to customize your cables. If you're the type to want to customize everything in your PC case, then fully modular is an easy choice, especially in a smaller case. But it's worth saving a bit for the bulk of PC builders out there and getting a semi-modular PSU that can still help greatly with airflow and cable management.
For more hardware recommendations check out 2021's 4 Best Webcams with Built-In Microphones and 2021's 5 Best High Refresh Rate Monitors on Pro Game Guides.
This article includes affiliate links, which may provide small compensation to Pro Game Guides.