When it comes to gaming chairs, the first word that typically pops into mind isn't "cute." But you might change your way of thinking after looking at this list. Gamers often buy accessories and hardware that they like or that fits their look, so it should come as no surprise that cute gaming chairs are on the rise. While most manufacturers look at the word cute and think pink, another trend that matches cute is animal-themed chairs. Truly there is something out there for every category of cute. Don't worry your pretty head though, we've gathered some of the cutest chairs out there for you to browse through below.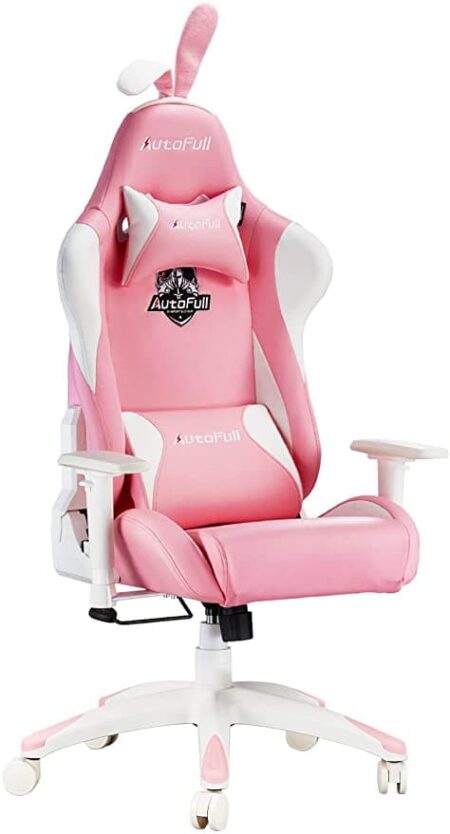 This adorable seat was just made to be hopped into! The main feature of this chair is its cute bunny aesthetic such as the removable bunny ears and the bunny tail on the back. Cuteness isn't the only reason to get this chair, it's also quite comfortable. It features a backrest that can be locked at any angle between 90 and 155 degrees for all preferences. Additionally, the height and armrest are also adjustable and this chair comes with a removable lumbar pillow and head pillow. The AutoFull Pink Gaming Chair is crafted with heavy-duty integrated metal, high-quality PU leather, and memory foam in the cushion so that it is both comfortable and durable. Its ergonomic body-hugging design will wrap you up in this adorable chair and make it so you don't want to get up. This chair is available for $259.99 and is a deal you will want to jump on quickly.
With a wink and an adorable "Hello," this chair could roll right into your game room. The primary cuteness feature of this chair is the removable comfortable cat pillow adorned with the headrest. This is the perfect chair for cat lovers or those who want an abundance of pink on their chairs. The lumbar pillow offers additional comfort and the backrest can be reclined between 90 and 170 degrees. The chair is built with premium PU leather and high-density foam you can practically sink into. Despite being so cute, this chair is built with heavy-duty materials to be durable and has nylon smooth-rolling wheels for stability and mobility. For further comfort, the armrests and seat height can be adjusted for gamers of all sizes. This pretty pink chair is available for $219.99 and also comes in a rainbow cat version!
Panda Racing Chair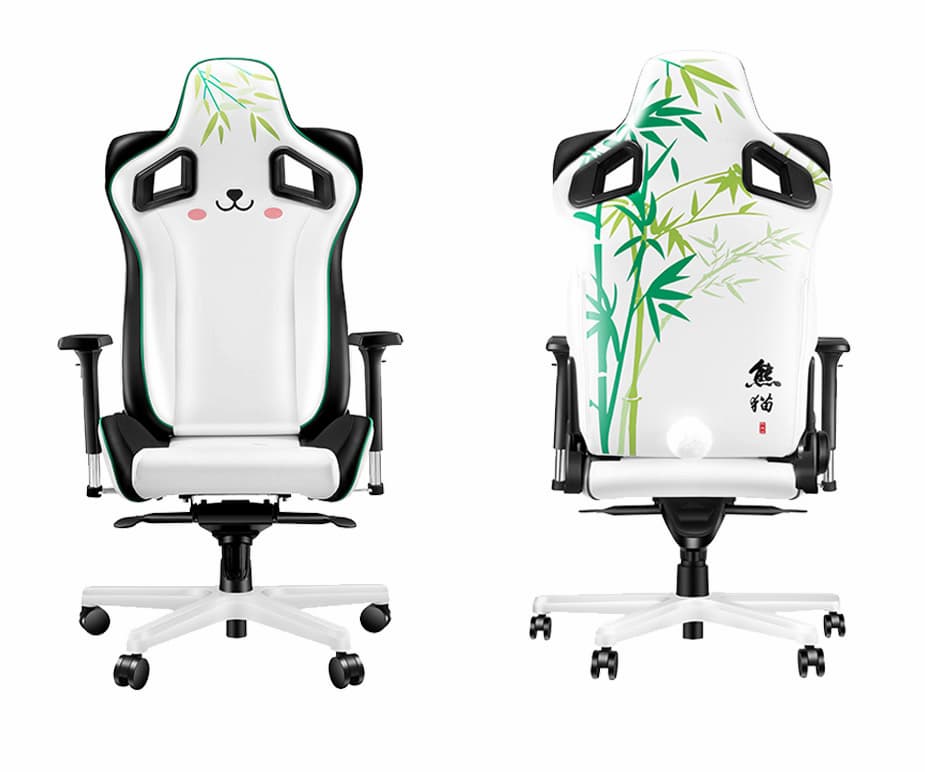 Another chair featuring an adorable critter is this Pando Racing Chair, except this time the chair is the critter. Don't feel bad about sitting on this panda's face because it is more than happy to provide you comfort and support. In addition to the panda face on the front, this chair has a fluffy tail on the back and a bamboo design on both sides. Another unique aspect of this chair is that it isn't pink but still manages to be cute. With an ergonomic racing style design, you will be quite happy sitting here. It comes equipped with an adjustable backrest and armrests so you can sit at the perfect angle. It is crafted with high-quality PU leather, an aluminum alloy base, and comfortable padding on the cushion. For even more comfort, it has a removable lumbar pillow and neck pillow. The Panda Racing Chair is available for $468.00.
Sailor Moon Gaming Chair
Chairs have to be strong to support the ones that sit in them. This Sailor Moon-themed chair is made than capable of that task, it has wings for crying out loud. Featuring high-quality PU leather and memory foam will certainly provide a comfortable seat that keeps you feeling good during long sessions. The backrest can be locked at any angle between 90 and 135 degrees, which when combined with the adjustable seat height and armrests, will provide the most comfort. If that wasn't enough, this chair also comes with a lumbar pillow and head pillow that can be removed when not needed. In addition to comfort, this chair was designed to be sturdy with an integrated metal frame and smooth-rolling caster wheels. Unfortunately, this chair is rather expensive at 569.99, but diehard fans of Sailor Moon will fall in love with it once they sit in it.
Related: Keyboard Sizes: Finding the Right Size Keyboard for You
Secretlab Titan Evo 2022 Series D.Va Edition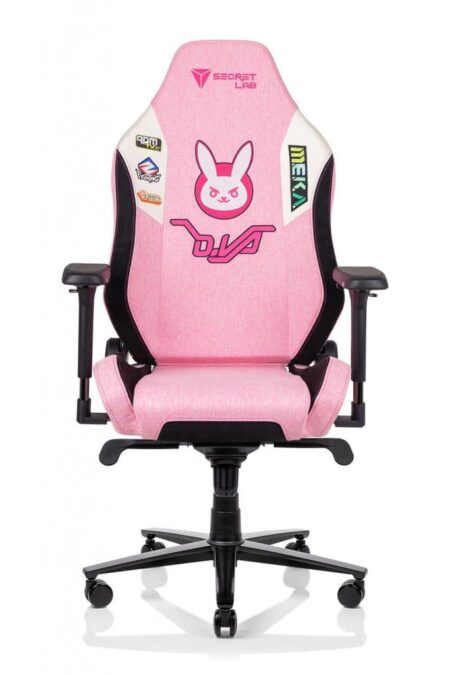 Nerf this! Or don't because this chair is adorable and comfortable. Featuring a design inspired by Overwatch's D.Va, this game is perfect for fans of the game or those who just like the design. One thing that makes this chair unique is that it is not made with leather, but a felt fabric that is softer and more breathable. It also has cold cure foam and a memory foam neck pillow for maximum comfort. The backrest is capable of reclining to angles between 85 and 165 degrees. Both the armrests are capable of adjustment in all directions. This chair comes in two different sizes so that gamers of all sizes can find the best fit for their build. The main downside of this chair is its price tag which is $499, but these chairs are built to last. Additionally, you can get an extended warranty on the off chance that this chair does die on you. Sitting in this baby may not let you play of the game, but at least you will be comfortable while playing.
All of these chairs are excellent selections for gamers who prefer to look their best. From pink to different animals, these chairs all excel at being cute and offering stability and comfort. Cuteness is in the eye of the beholder, so while we can point out some of the cutest chairs out there, it comes down to personal preference of which speaks to the heart.
For more information on hardware, check out The 7 Best Gaming Couches in 2021 and The 5 Best Small Gaming PCs in 2021 on Pro Game Guides.