Gaming hardware comes in all shapes, sizes, and colors whether you are looking at keyboards, headphones, or mice. Most gaming accessories have great feedback including a lovely clicking sound. However, the constant clicking may drive some people insane so rather than buying the best noise-canceling headphones to shut it out, most accessories come in a quiet version. Gaming mice are one of the most used pieces of hardware so thankfully some quiet and silent options are out there. We've compiled a list below of some of the best options, especially those not 100% sure of what they are looking for.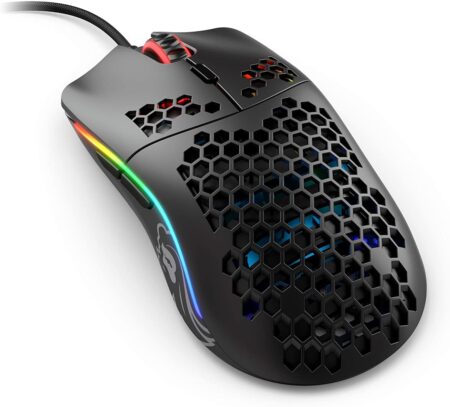 This sleek and stylish gaming mouse features excellent speed, control, and comfort. It has a honeycomb design and is both lightweight and ambidextrous. This mouse is wired and features an ascended braided cable that is extremely light as well. The RGB lights and DPI work together and can be paired, meaning you can identify your DPI based on the color. It features a Pixart 3360 Sensor which provides pixel-perfect tracking, zero acceleration, and removes spinouts. It has a polling rate of 1000 Hz which is fantastic for competitive gamers. The Glorious Model O Gaming Mouse also comes in an O- Minus model which is better suited for smaller hands versus Model O being built for medium to larger hands. Both models are available for $84.99 and can be purchased in glossy or matte black or white.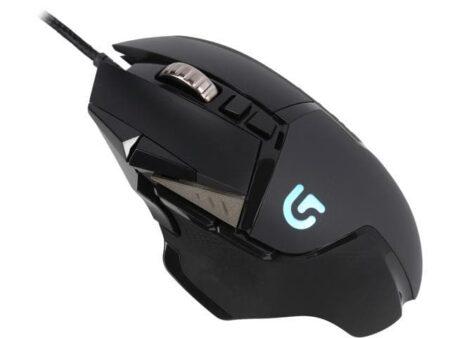 Logitech is a well-known name in the gaming industry for its stylish designs and well-made product. The Logitech G502 Proteus Spectrum is a wireless lightweight ambidextrous mouse. Being wireless you don't have to worry about the cord getting in your way, however that does mean you have to rely on battery life. The Logitech G Pro can run up to 60 hours with the RGB off and 48 hours with it on. The main attraction to this mouse is how quiet it is. While not completely silent the primary buttons, the scroll wheel, and the extra buttons on the side are fairly quiet. The scroll wheel itself is also a dual-mode hyper-fast scroll wheel that allows continuous scrolling. It has many other features such as its PMW3366 optical zero for optimal tracking accuracy and consistent responsiveness. Additionally, it allows you to quickly shift DPI from low to high sensitivity. To get the most customization out of this mouse, you can personalize its 11 programmable buttons and RGB lighting. The Logitech G Pro is available for $84.99 but typically goes on sale.
Related: The 5 Best Small Gaming PCs in 2021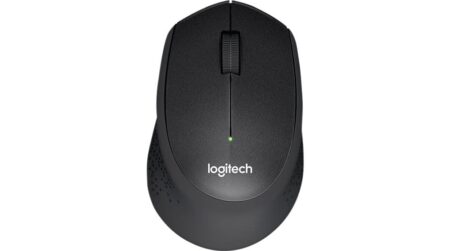 For those who want absolute silence, the Logitech M330 Silent Mouse is the closest you can possibly get. Even better is its low price of $29.99 making it incredibly budget-friendly. It features a 90% reduced click sound, a feature for which it won the Quiet Mark Certification. This makes it the first mouse to win this award. Its ergonomic design offers contoured grips for maximum comfort during long sessions. As the mouse is not ambidextrous, it is designed for right-handed gamers. The Logitech M330 Silent Mouse is wireless via USB connection and features a 24-month battery life. This mouse is also small and compact making it incredibly portable. It also features a rubber scroll with tactile feedback that provides accuracy and precision.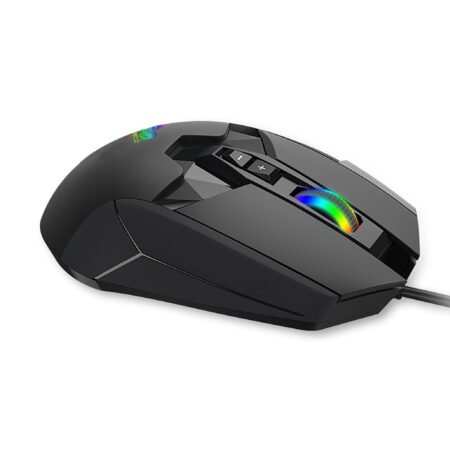 The MOJO Pro Performance Gaming Mouse is another near-silent mouse on our list. As the primary feature for this mouse, all of its buttons and scroll wheel are nearly silent to prevent any kind of distraction while playing. Each of these buttons is fully customizable through MOJO Techinc's downloadable software. This can also be used to adjust DPI, LED, and set up gamer profiles. The MOJO Pro Performance Gaming Mouse is capable of up to 12,000 DPI has a polling rate of 1000Hz. This mouse features a connection cable that is 1.8m long and is available for $69.99 placing it at a mid-range price for gaming mice.
Related: 2021's 5 Best PC Gaming Headsets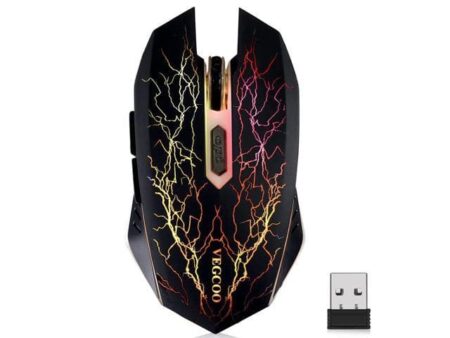 The VEGCOO C8 Silent Wireless Gaming Mouse is on the more budget-friendly end of gaming mice for $16.59. While it doesn't have all the bells and whistles of high-end gaming mice, it does still pack some quality features. One important aspect is near-silent clicks of its left and right key which is perfect for those who prefer a quieter gaming space. It also packs in LED lights that can be turned on or off and run through the whole rainbow of color. It has a built-in lithium battery that can run for up to 30 days off a full charge. Additionally, the VEGCOO C8 Silent Wireless Gaming Mouse can be used as it's plugged in and charging. Lastly, it features an ergonomic design and comfortable materials to prevent hand cramps during longer sessions.
When it comes to competitive gaming, you want to have the least amount of distractions possible. A simple distraction that may get overlooked is the clicking of your mouse. Silent mice aren't just for competitive gamers though. Sometimes you just want to play in peace or not disturb those around you. Regardless of why you want a silent gaming mouse, the Logitech M330 Silent Mouse or the Logitech G502 Proteus Spectrum are going to best choices.
For more information on hardware, check out 2021's 10 Best Gaming Chairs with LEDs | Best RGB Gaming Chairs and 2021's 5 Best TKL Keyboards on Pro Game Guides.
This article includes affiliate links, which may provide small compensation to Pro Game Guides.