When it comes to gaming, you will need a mouse that can get the job done. Looking good is a nice perk to consider when choosing the mouse for you and you can't go wrong with a white gaming mouse. Too often mice come in black or gray so it can be nice to change things up. A white gaming mouse will stand out on your desk and highlight the rest of your accessories. It can be hard to determine which mouse is best for you, even when considering just white gaming mice as there are still numerous options. You'll find some of the best choices for white gaming mice below.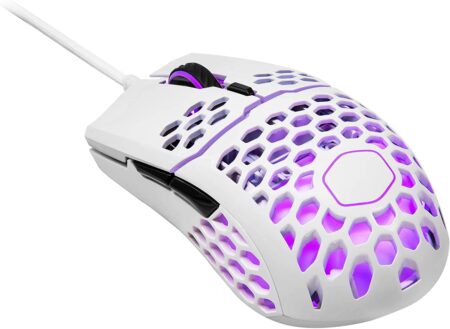 The Cooler Master MM711 features an ergonomic design intended to reduce weight and fatigue. It's lightweight yet durable honeycomb shell which brings its weight down to only 60g. To reduce cable pull, this mouse has an ultra weave cable that offers unrestricted movement so fine Cooler Master claims you can toss your mouse bungee out. Further improving movement is the PTFE mouse feet that provide smooth control and low friction. The optical grade sensor is adjustable up to 16,000 DPI for custom precision and control. For comfort, the Cooler Master MM711 features an ambidextrous shape and has two extra buttons for convenience. This mouse can come in a matte or glossy finish and features LED lights in the scroll wheel and beneath the honeycomb shell. The Cooler Master MM711 is available for $59.99.
The Corsair M65 Pro Elite is crafted with a durable anodized aluminum frame that can withstand a lifetime of gaming. This mouse features an advanced tunable weight system that allows you to adjust its center of gravity to suit your grip and reduce its weight to 97g. It also has a native adjustable 18,000 DPI which allows you to fully customize your sensitivity and tracking. For more customization, the Corsair M65 Pro Elite has eight fully programmable buttons including a precision sniper button for instantly reducing sensitivity. With Omron Switches you can rely on this mouse for over 50 million clicks that will ensure precision. It also has two dynamic RGB zones that can be synced to other Corsair products such as keyboards and mousepads. The Corsair M65 Pro Elite is available for $59.99.
Related: 2021's 6 Best White Gaming Desks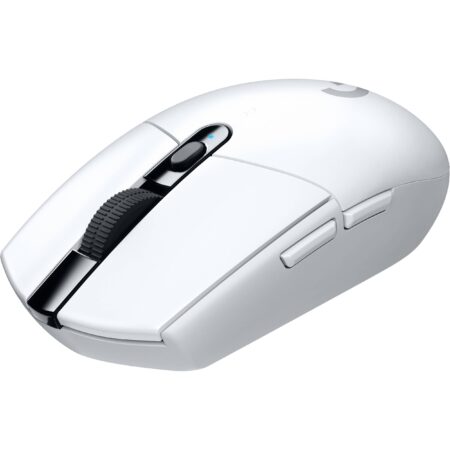 The Logitech G305 features a lightweight but durable build that will last for countless hours of gaming. It is capable of 12,000 DPI and has the legendary HERO optical sensor which allows it to deliver unrivaled gaming performance in accuracy and efficiency. The mechanical design of this mouse is geared towards providing maximum comfort, durability, and maneuverability. Being a wireless mouse, there is no cable to get in the way of your movements and it has a battery life of up to 250 hours along with a light that will notify you when the battery life has reached the last 15%. It also features built-in storage for the USB wireless receiver. The Logitech G305 features mechanical tensioning as well as six fully programmable buttons. This mouse is available for $59.99.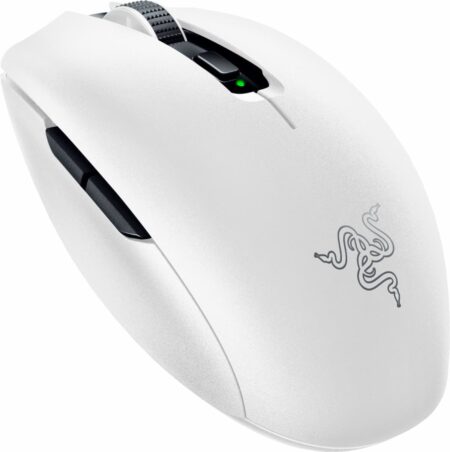 The Razer Orochi V2 is an ultra-lightweight mouse that fits any grip style. It features two wireless modes which let you use it either in Bluetooth or Razer HyperSpeed Wireless. Bluetooth will allow you to use this mouse for up to 950 hours while Razer HyperSpeed Wireless can last up to 425 hours. To offset this lower battery life, you will gain seamless, low-latency performance. The Razer Orochi V2 has an 18,000 DPI and is capable of lasting over 60 million clicks thanks to the 2nd-Gen Razer mechanical mouse switches. This mouse is built to last a long time and deliver both comfort and precision while you play. It also features six fully programmable buttons for ease of use during games. This mouse is available for $69.99.
Related: 2021's 6 Best Freesync Monitors
The Roccat Kain 202 is built with Roccat's patented Titan technology including its mouse wheel and mouse buttons. The Titan Click in the mouse buttons gives them a hinge design and a low tolerance that cushions each click and delivers extreme precision. This also carries over to the mouse wheel that will click as if it was a mouse button while also providing improved and responsive scrolling. Using Kain's intelligent firmware, each click registers up to 8ms faster than a regular mouse. Top all of this in a Performance coating that provides a grippy and durable finish while also being dirt-resistant. The Roccat Kain 202's ergonomic design will provide a comfortable grip that will keep you gaming for hours on end without cramping. This mouse is available for $99.99 but regularly goes on sale for those who can be patient.
With so many gaming mice out there it's important to find the right fit, look, and hardware for you. This will ensure that you not only get the most performance out of your mouse but also the most fun out of your game. For the best choice, you can't go wrong with the Logitech G305 or the Razer Orochi V2. Between their price, features, and the companies reputation these two are among some of the best mice out there.
For more information on hardware, check out 2021's 6 Best 144hz Monitors for Gaming and 2021's 4 Best Z490 Motherboards on Pro Game Guides.