Beasts in Hogwarts Legacy can be tamed and cared for once you unlock the Vivarium in the Room of Requirement. After taming a beast, you can care for them in the Vivarium for special beast items. To get the beast items, you must feed and brush your pets every so often.
You can not automatically brush pets, but you can automatically feed pets by purchasing and placing the Beast Feeder in the Vivarium.
Related: Where to get Kneazle and Kneazle Fur in Hogwarts Legacy
How to get the Beast Feeder in Hogwarts Legacy
The Beast Feeder spellcraft can be purchased for 1,200 gold at the Spells and Tomes shop in the south area of Hogsmeade. Once you purchase the Beast Feeder spellcraft, return to your Vivarium to set it up to automatically feed your pets.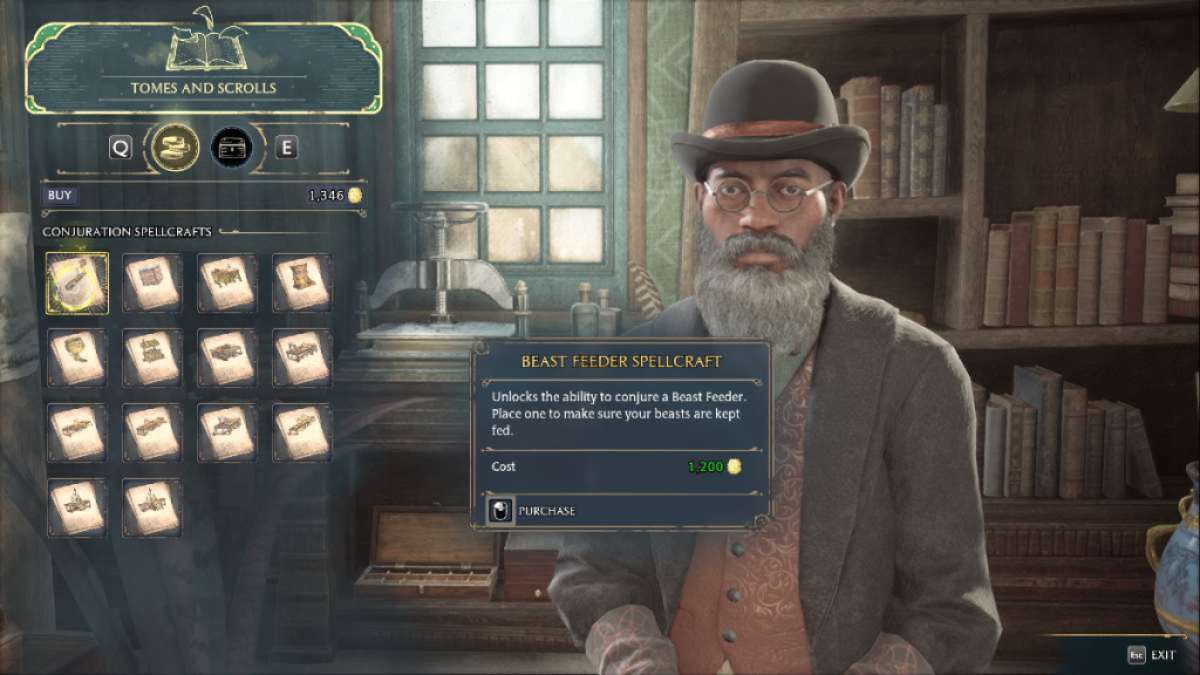 To set up the Beast Feeder, enter the Vivarium and select the Conjuring spell. You will need at least eight Moonstone to place the Beast Feeder. Once you place the Beast Feeder, your pets will be automatically fed.
How to brush pets in Hogwarts Legacy
Now that your pets are being automatically fed, you only have to brush them to receive the special beast items. To brush your pet, open the spell menu, select the brush, and add it to a spell slot. Approach one of your pets and use the spell to brush it. Once you brush it, you should be able to collect an item from it. Selecting the pet will also show you the cooldown time to be able to collect another beast item.
For more on Hogwarts Legacy, check out Are there Shiny Beasts in Hogwarts Legacy? here on Pro Game Guides.