Hogwarts Legacy is a wizarding open-world RPG. In Hogwarts Legacy, you can customize your appearance and your wand. Developer Avalanche Software has also added several graphical options for PlayStation 5 and Xbox Series X for players to choose them. Picking the correct graphics mode for you can be complicated. In this guide, we'll break down which is best: Performance mode or Fidelity Mode.
Hogwarts Legacy graphics modes explained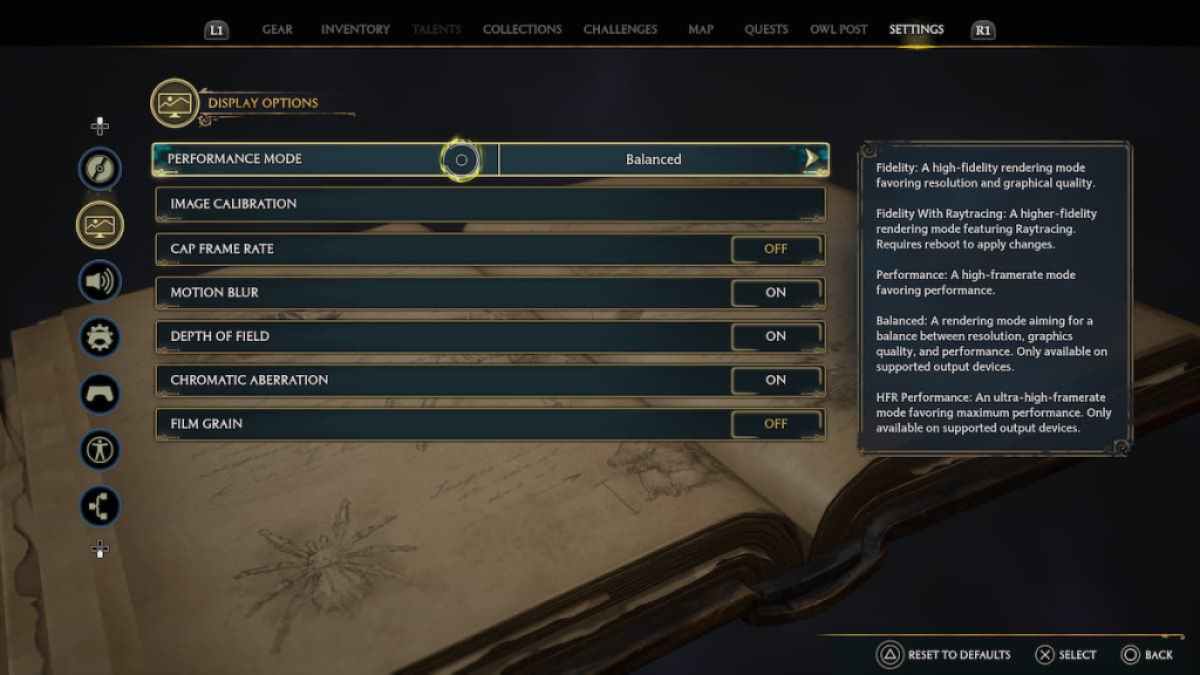 Hogwarts Legacy has five available graphics modes; each focused on delivering a different gameplay experience to the player. Choosing a graphics mode that fits your needs may differ depending on your monitor or television capability. The five modes are:
Fidelity: A high-fidelity rendering mode. Favors resolutions and graphical quality.
Fidelity with Raytracing: A higher-fidelity rending mode featuring Raytracing.
Performance: A high-framerate mode. Favors performance over graphical quality.
HFR Performance: An ultra-high-framerate mode favoring maximum performance with unlocked framerate.
Balanced: A rendering mode aiming for a balance between resolution, graphics quality, and performance.
Which Hogwarts Legacy graphics mode is best?
We recommend the Balanced graphics mode if your output device supports it. This graphics mode is the best of both worlds, giving you a solid framerate above 30 while maintaining high resolution and graphical fidelity. If this mode is unsupported, the Performance mode should be used instead. Based on our testing, the Fidelity mode aims for 30 frames per second but regularly falls below this on PlayStation 5, creating a rough experience for the player.
Looking for more Pro Game Guides Hogwarts Legacy content? Check out our guides on All Animal Symbol Doors & how to unlock them in Hogwarts Legacy or How to solve the bridge brazier puzzle in Hogwarts Legacy!