In Hogwarts Legacy, players can brew several potions that are a part of the Hogwarts school curriculum. Potions are one of the resources which can be collected or purchased with Galleons in Hogwarts Legacy. Here is how you can make Focus Potion in Hogwarts Legacy.
Where to get a Focus Potion in Hogwarts Legacy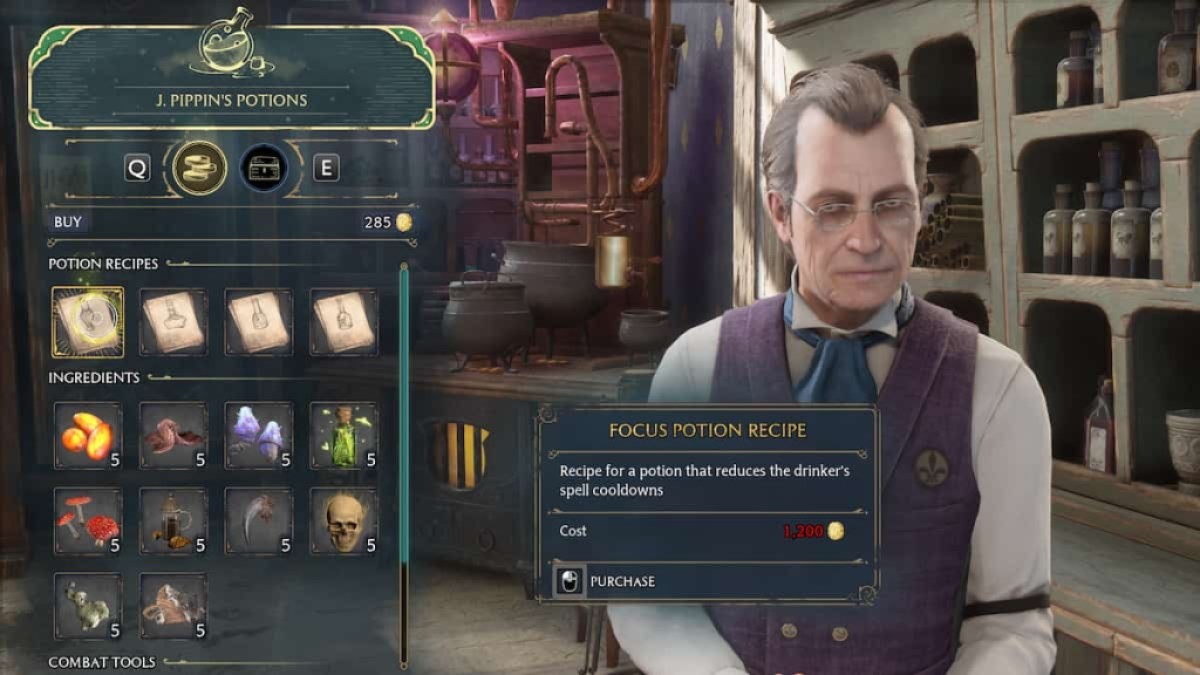 Potions have healing properties and can grant certain temporary abilities when brewed properly. Players can buy the Focus Potion from J.Pippin's Potions in Hogsmeade with 1,200 Galleons or purchase the recipe for 500 Galleons. This potion reduces the drinker's spell cooldown. The three required ingredients are three Lacewing Fly, one Fluxweed Stem, and one Dugbog Tongue. Players can find Lacewing Fly from the glowing bushes as they explore the world. Fluxwood Stem can be purchased from The Magic Neep in Hogsmeade for 150 Galleons. For the final item, players will have to travel to the swamp areas of the South Sea Bog region where Dugbog enemies drop Dugbog Tongue.
Players can also buy Lacewing Fly and Dugbog Tongue for 100 Galleons each from J. Pippin's Potions. Once all the ingredients are gathered, players can make this potion which will take approximately one minute. Players will need to brew a Focus Potion to complete Professor Sharp's first assignment.
Related: All answers to get the Black Mamba Patronus in Wizarding World
Brewing potions is not difficult, provided players have the right ingredients and recipe. Players can make different potions once they unlock the main story quest. After players have attended the first potions class of Professor Sharp, the ability to make their own potions will be unlocked. The first potion players will make Wiggenweld and Edurus potions using a potion station which the Professor will introduce in class. Once this is over, players can use the Room of Requirement, Potions Classroom, to brew their own potions.
To find more on Hogwarts Legacy check out, All Answers to get the Wolf Patronus in Wizarding World on Pro Game Guides.