Hogwarts Legacy features many magical creatures to discover and encounter. These come in all shapes and sizes, but few are as impressive as the Graphorn. This mystical creature can be met during the San Bakar's Trial quest, but you will need to find it. This may leave you wondering where to find the Graphorn and how to get its horn in Hogwarts Legacy.
How to find the Graphorn in Hogwarts Legacy
During San Bakar's Trial, you must seek out the Lord of the Shore, a Graphorn, in Hogwarts Legacy. Head to the southern part of Clagamar Coast and make your way to the circled location in the image below. We haven't found another Graphorn Den at this time, so go here to find the Graphorn.
When you find the Lord of the Shore Graphorn, you must defeat it in battle without harming it too much. Avoid using Unforgivable Curses and stick to lesser magic like Basic Casting, Confringo, and Diffindo. Avoid its leaping attack and charge; with time, you should be able to bring it down.
After bringing it to the brink of defeat, you will be faced with the choice of attacking or kneeling before the Graphorn. Select the kneeling option, and the Lord of the Shore will become your ally, allowing you to ride it and complete the San Bakar's Trial. This will also add the Graphorn to your animal inventory and can be released in the Vivarium in the Room of Requirement.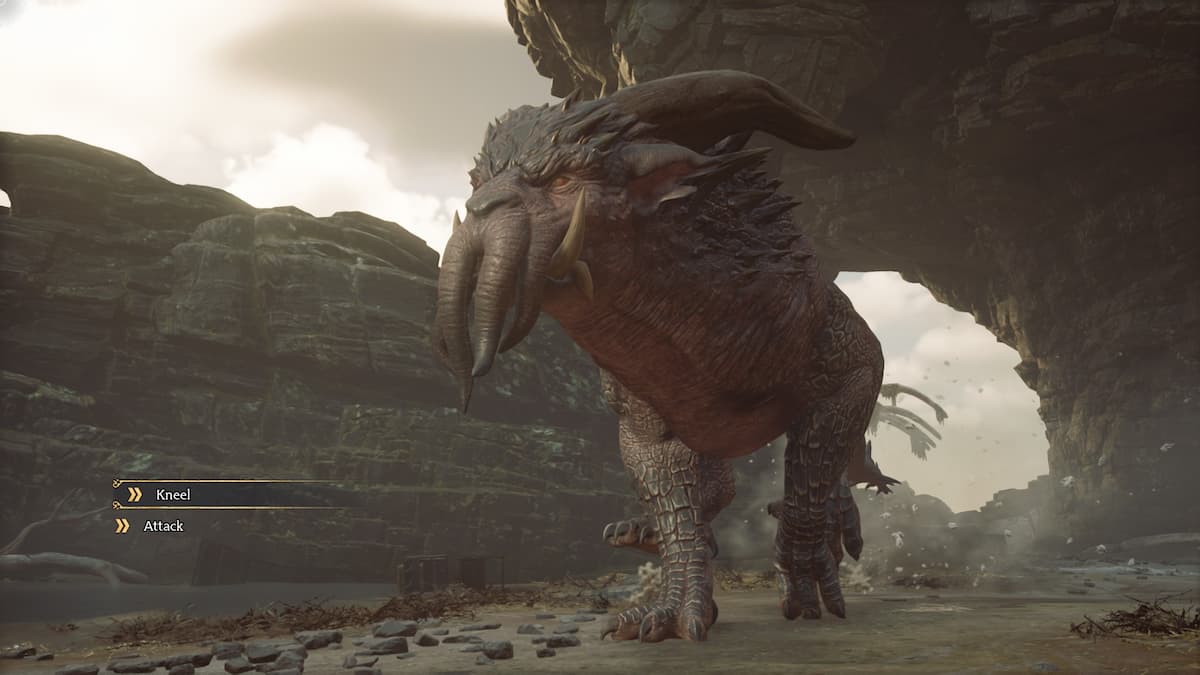 How to get Graphorn Horn in Hogwarts Legacy
There are two methods to get Graphorn Horns in Hogwarts Legacy. The first is to go to Hogsmeade Village and go to the Brood and Peck shop. You can purchase Graphorn Horns here for 700 Galleons. Your other option is to visit and use the Beast Petting Brush and Beast Feed on your Graphorn in the Vivarium. This will give you Graphorn Horns in return.
For more information on Hogwarts Legacy, check out How to get to the Underground Harbour in Hogwarts Legacy and Is Dumbledore in Harry Potter Hogwarts Legacy? on Pro Game Guides.