Hogwarts Legacy is packed with various puzzles that players can solve if they simply stumbled across them in the open world. However, to get you familiarized with every mechanic, the game often introduces players to these puzzles through interactive side quests. Such is the case for the side quest Follow the Butterflies which you collect from the NPC called Clementine Willardsey in The Three Broomsticks. Read on to find out how you can complete the Follow the Butterflies side quest in Hogwarts Legacy.
How to complete Follow the Butterflies Side Quest in Hogwarts Legacy
Follow the Butterflies is a side quest that you can pick up from the NPC Clementine Willardsey who you can find inside The Three Broomsticks in Hogsmeade. Similarly to the Moth to the Frame puzzles, this is a side quest that acts as a tutorial for a puzzle mechanic which you can then find in the open world in various locations. Solving these puzzles will reward players Collection Chests which they can open to get new items for their Room of Requirement.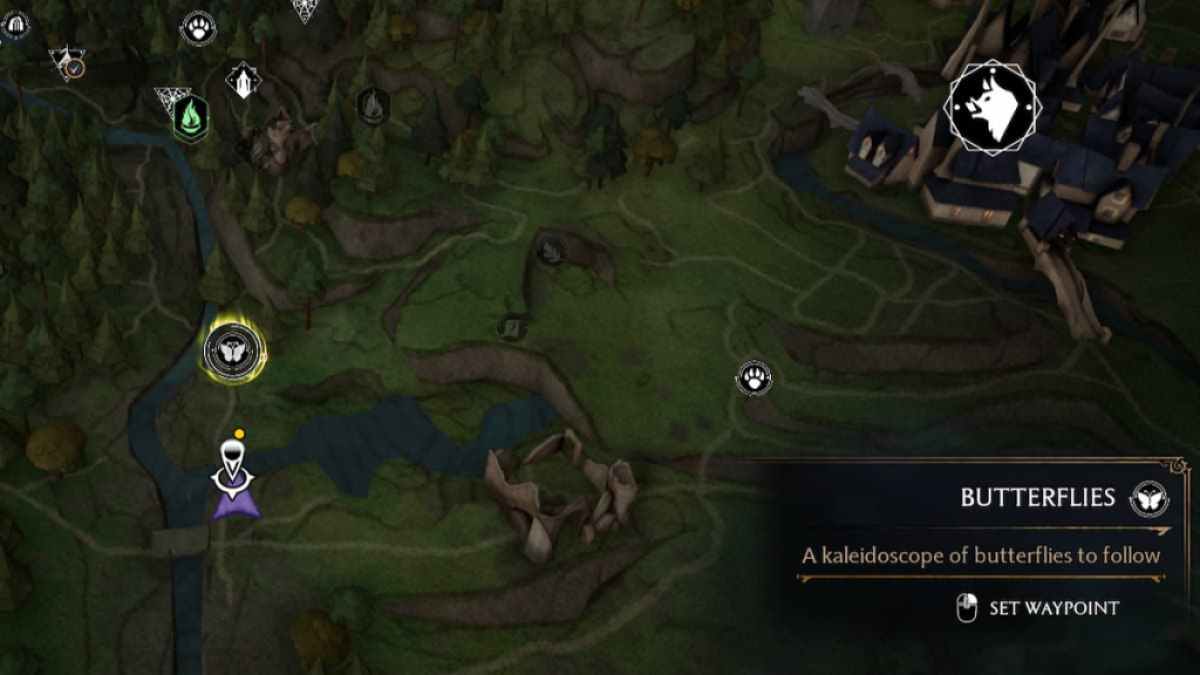 Once you enter The Three Broomsticks, you will find Clementine Willardsey at the back of the tavern. Upon interacting with her, she will inform you of her fear of the Forbidden Forest, and curiosity about butterflies. Then, she will ask you if you can investigate where the butterflies go in the forest. After accepting the quest, you will then need to head over to the Forbidden Forest Floo Flame point.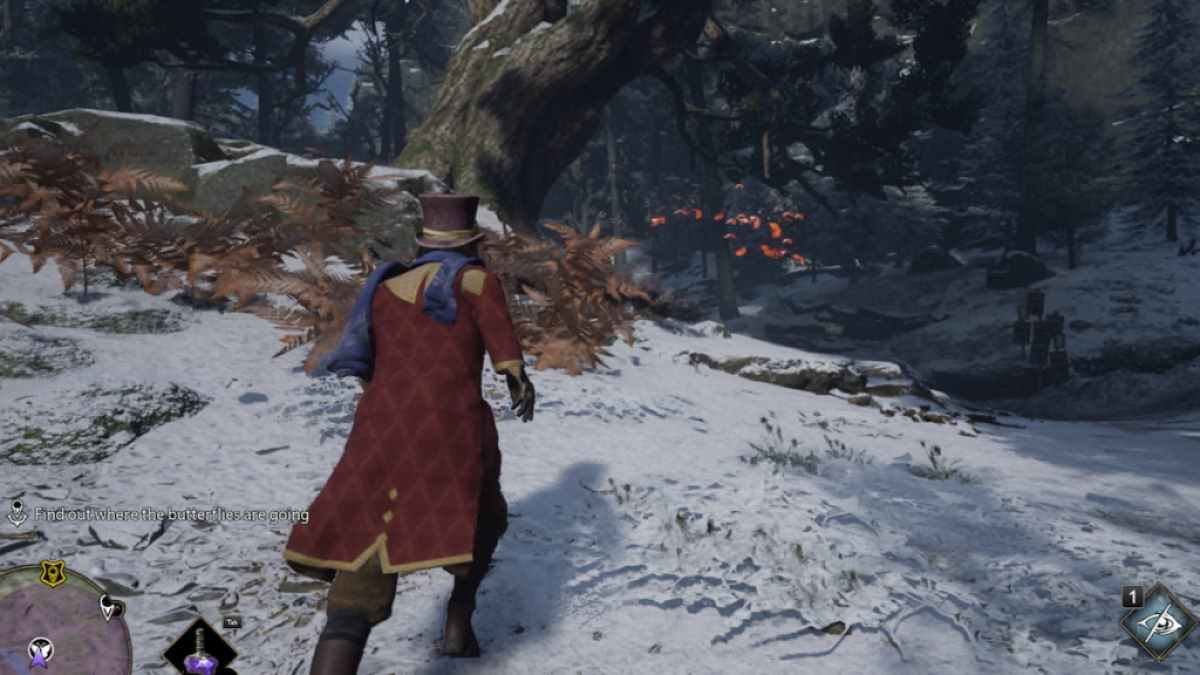 Once you reach the Forbidden Forest Floo Flame point, enter the forest by crossing the bridge. You will then notice a logo on your mini-map that resembles a butterfly. Reach the location indicated on the map by this logo, and you will notice a swarm of butterflies hovering in the area. Once you go near them, they will start moving in a certain direction. Follow their lead, and keep going until they stop in a location and reveal a Collection Chest.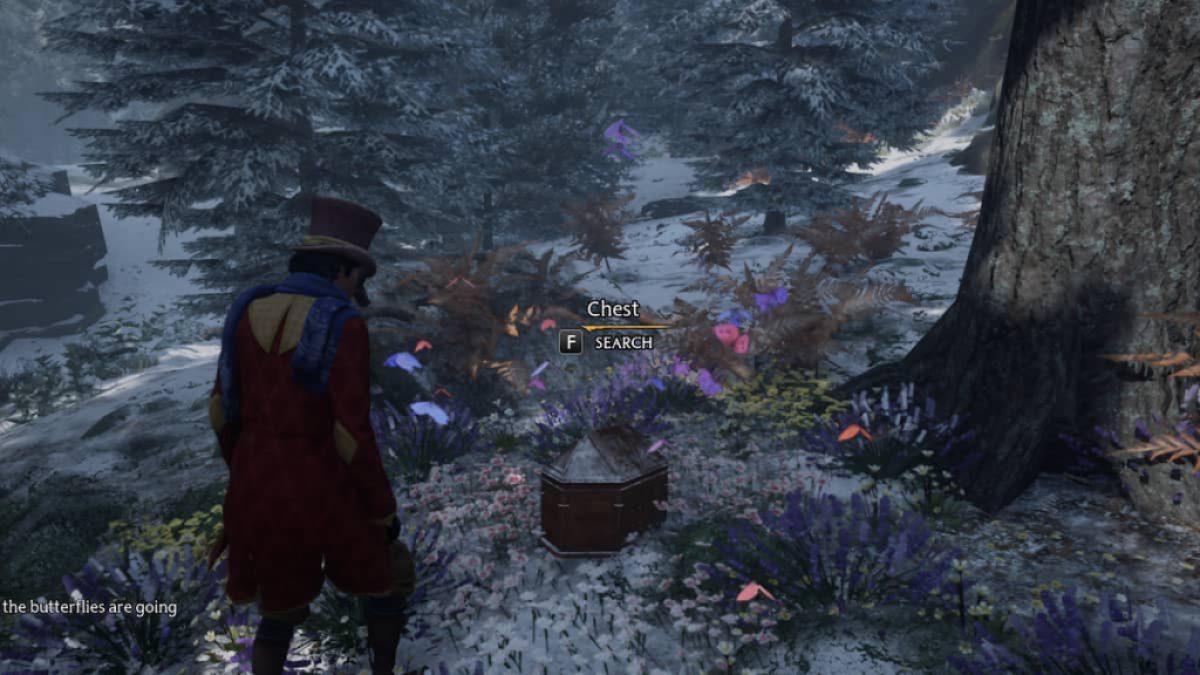 Once you've collected the reward, head back to The Three Broomsticks to inform Clementine Willardsey of your findings, and subsequently complete the Follow the Butterflies side quest. Completing this mission will grant players the Flower Box decorative item, as well as 180 XP. Furthermore, completing this mission will unlock similar butterfly puzzles in the open world for you to solve and get Collection Chests as rewards.
Wondering how to find every Demiguise Statue in Hogwarts Legacy? Check out The Man Behind The Moons Quest Walkthrough – Hogwarts Legacy, right here on Pro Game Guides.