In Hogwarts Legacy, you get to meet various magical creatures while exploring the vast world, and you can also protect them from Poachers. Unicorns are one of these fantastic beasts, and you need to know where to locate them in the game. Here's how to find Unicorns in Hogwarts Legacy.
Where to find Unicorns in Hogwarts Legacy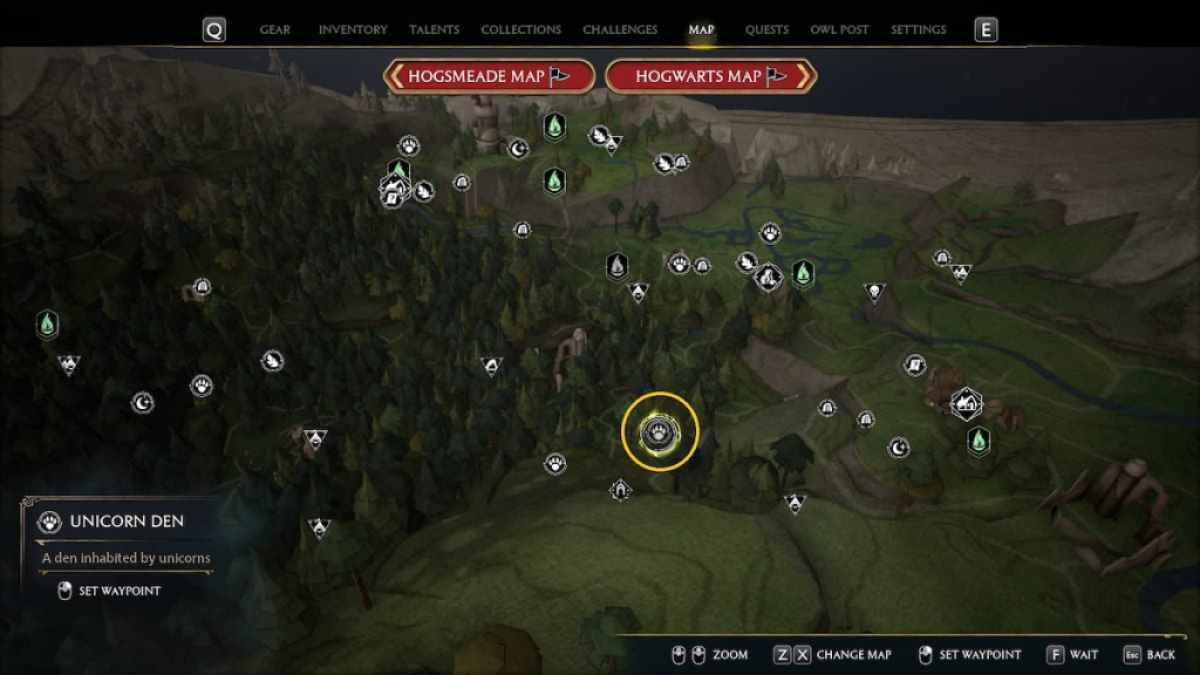 Unicorns can be found at Unicorn dens in Hogwarts Legacy. Magical beasts have dens all around the different regions and you can locate them by the paw symbol on the map. One of the Unicorn dens we found is located far north in the Forbidden Forest region. Check the yellow circle on the map image above to see the exact spot for this Unicorn den.
Remember, to catch Unicorns or any other magical beasts, you need to progress through The Elf, the Nap-Sack, and the Loom quest. This quest is given by Deek, and you'll also unlock a Vivarium in the Room of Requirement. After rescuing a Unicorn, you can set it free at the Vivarium. Here, you can feed the magical beast, and pet it with the Beast Petting Brush.
How to rescue Unicorns in Hogwarts Legacy
To rescue Unicorns, you need to use the Nab-Sack. This is rewarded after players complete The Elf, the Nap-Sack, and the Loom quest. The Nab-Sack also has a space limit, so keep that in mind before rescuing several magical creatures at once. When you are visiting an animal den, try your best to rescue them quickly by using the Nab-Sack in their vicinity. It is also a good idea to get both a male and a female creature of the same species to breed them later on when it unlocks in the game.
Related: How to Use Petrificus Totalus stealth kill in Hogwarts Legacy
Where to find Unicorn hair in Hogwarts Legacy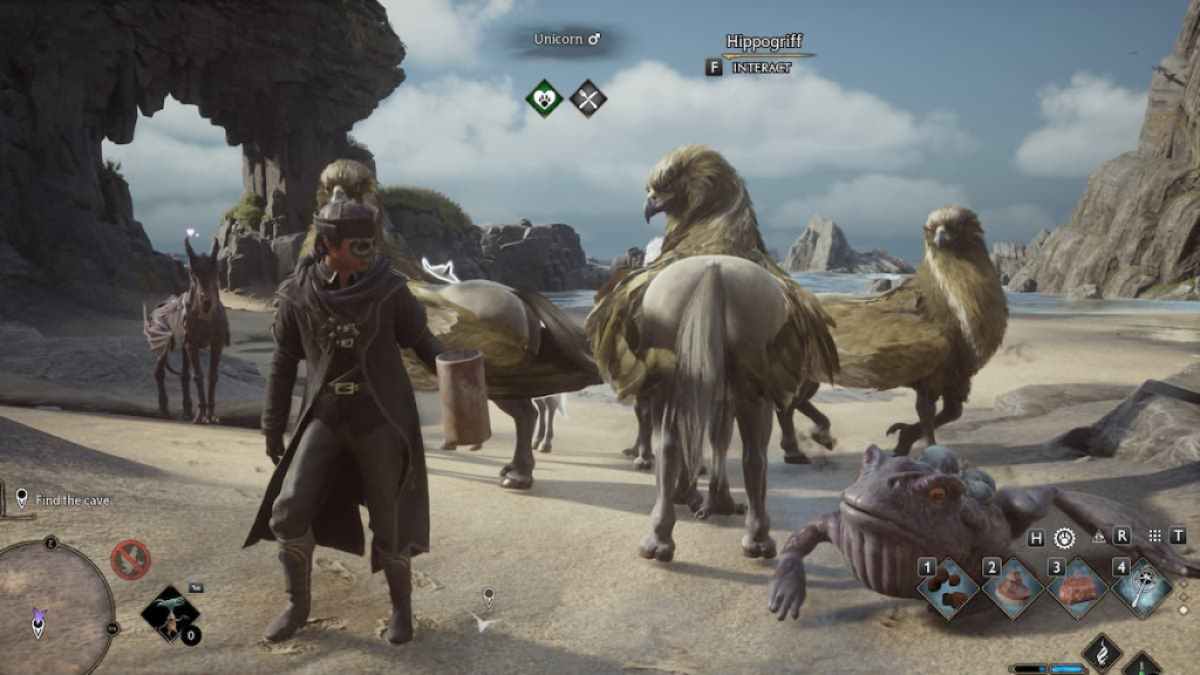 The best place to buy Unicorn Hair is Brood and Peck which is located at Hogsmeade Village. You can visit this shop and interact with Ellie Peck to buy magical creature materials. Unicorn Hair can be purchased for 700 Galleons from this shop. You can also get Unicorn Hairs from your pet Unicorns. You need to take care of the beasts by feeding and petting them in the Vivarium, to get different types of magical materials from these creatures.
Want to get a new broom in Hogwarts Legacy? Check out Which broom should you get in Hogwarts Legacy? on Pro Game Guides.