Hollow Knight is one of the most critically acclaimed Metroidvanias in the genre due to its stellar art, engaging gameplay, and enthralling story. Because of this, many gamers have taken to Hallownest, exploring its halls and defeating the bugs that call it home. One area that fans may have issues finding is the Abyss, leaving them wondering how to find it in Hollow Knight.
Where to find the Abyss in Hollow Knight
The Abyss is located at the bottom of the map and can be difficult to find. You can find a guide on locating and entering the Abyss below—you must be branded with the King's Brand to enter the Abyss, so make sure you have that first. Here is how to find the Abyss.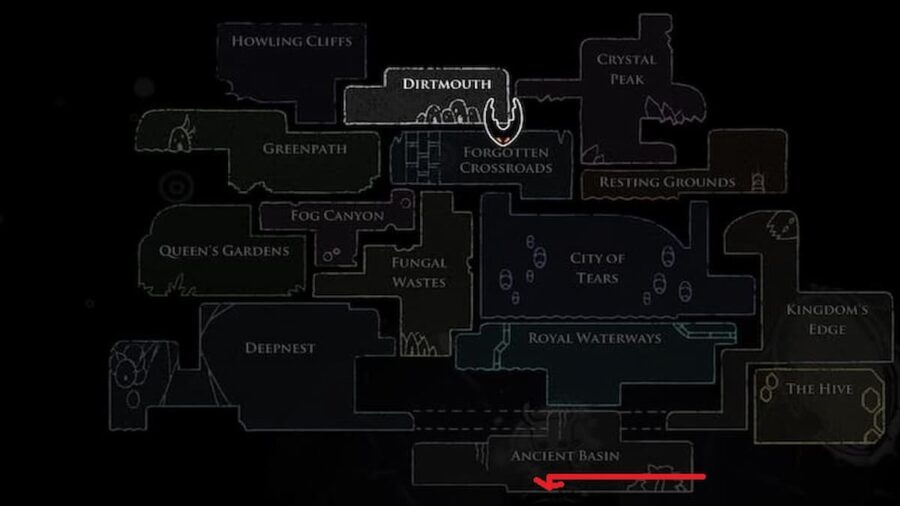 Take the King's Station Stagway.
Travel to the Ancient Basin's Hidden Station.
Head left to the next room and drop down the exit.
Continue left and take the next down path.
Proceed forward until you reach a gate with the King's Brand.
If you have the King's Brand, you will be able to open the gate and enter the Abyss. Without this, you will be stuck outside, so make sure that you have acquired it before trying to enter the Abyss.
What is the Abyss?
The Abyss is the bottom of the Hallownest and is the lowest location in the game. It consists of various rooms and contains some of the most important lore in Hollow Knight. It is the birthplace of the Vessels, an ancient civilization that existed long before Hallownest.
These genderless beings worshipped the Void until the Pale King discovered this location. Once he discovered the Vessels, he proceeded to use them in an attempt to stop the Infection. The Pale King turned his children into Vessels before ultimately closing the Abyss after the Hollow Knight was selected to be the chosen Vessel.
For more information on Hollow Knight, check out Hollow Knight: Silksong Release Date, Platforms, Game Pass & Everything We Know and All Charm Notches and Locations in Hollow Knight on Pro Game Guides.