Reaching level 60 is the holy grail in Honkai: Star Rail. You can finally slow down on your progress, as getting to the next Equilibrium Level is a slog, and most enemies above this do not scale that much in terms of difficulty. There's just one barrier between you and Trailblaze Level 60: Trial of Equilibrium Part 5. If you're having trouble clearing it, here's your guide.
HSR Equilibrium Level 5 Guide
I approach every Trial of Equilibrium stage in Honkai: Star Rail similarly. I bring DPS characters that are strong against one of the two bosses in the stage (or both), Fire Trailblazer, and my favorite healer.
Best Team Comps for Trial of Equilibrium Part 5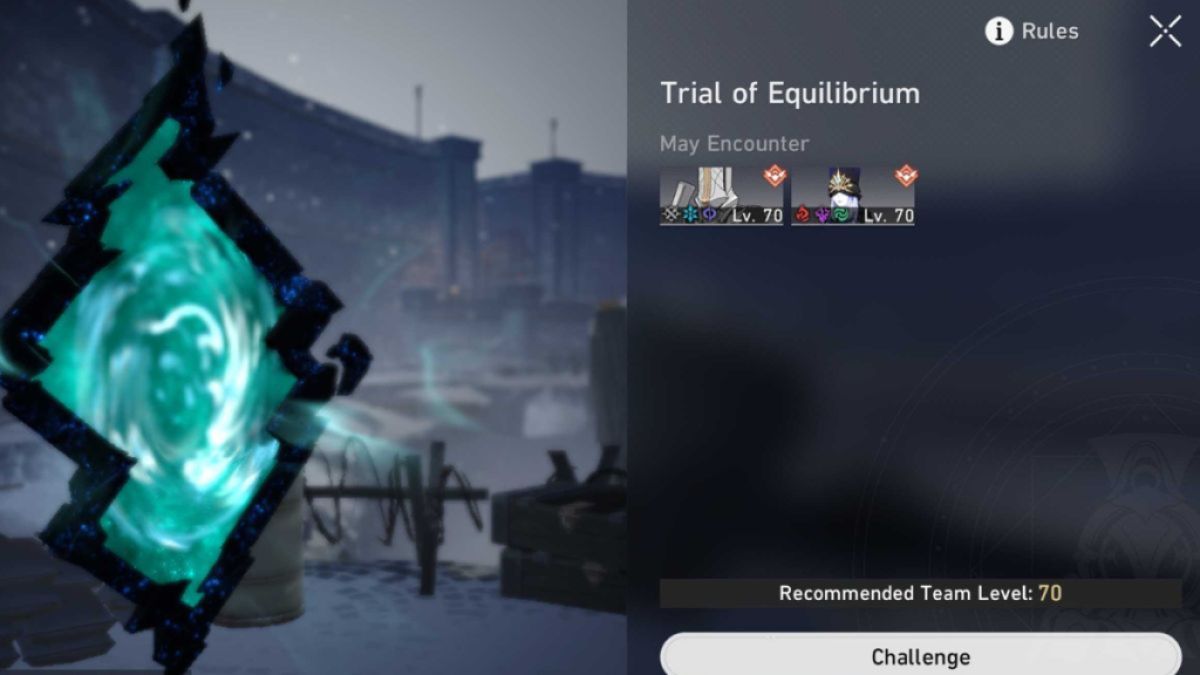 Given my recommended approach above, you can build a team like this for Trial of Equilibrium Part 5:
Yanqing (for the first boss), Serval (for the second boss), a healer, and Trailblazer
Sushang (for the first boss), Asta (for the second boss), a healer, Trailblazer
The most crucial point to beating Part 5 is that whoever you're bringing to deal with Silvermane Lieutenant has to be a relatively fast single-target DPS. I'm lucky enough to have Yanqing on this account, but other options for the first boss include Sushang, Silver Wolf, and Seele. If you have none of those, then any DPS with an element it's weak to will do.
Related: How to beat Phantylia the Undying in Honkai Star Rail
How to beat Trial of Equilibrium Part 5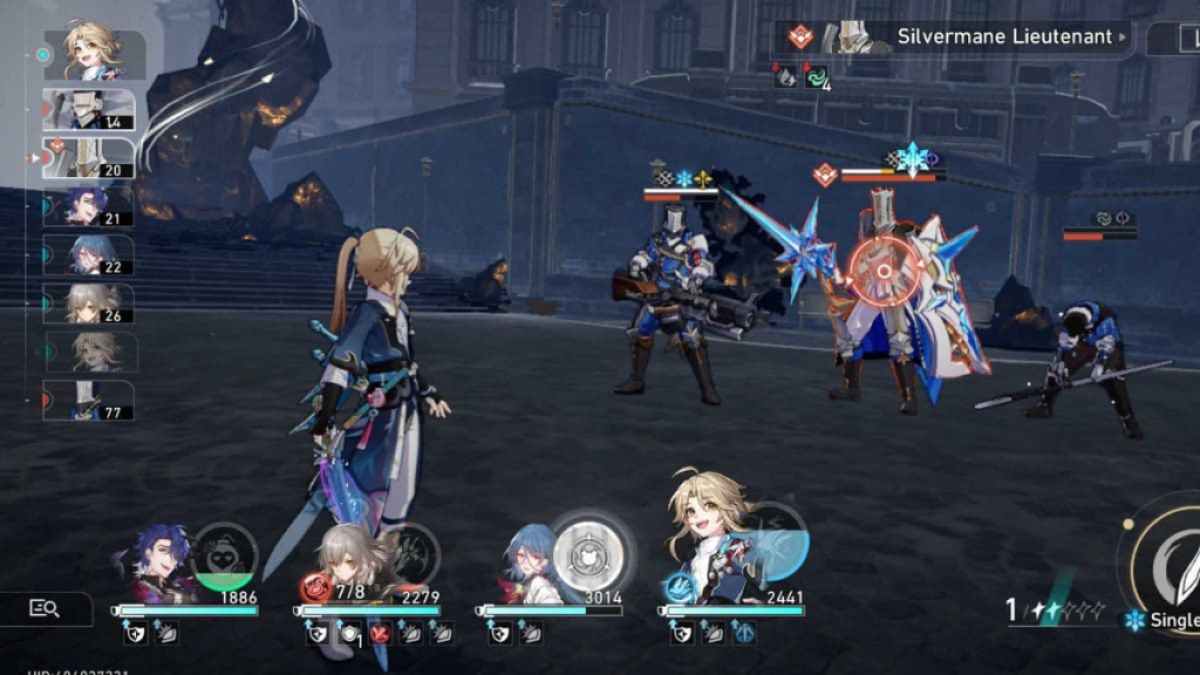 The Trial of Equilibrium 5 bosses are Silvermane Lieutenant and Decaying Shadow. The latter isn't really a threat; as you know, you only need to hit her when she's gearing up for that "big" attack. Otherwise, she gives you enough turns to mitigate most of her damage. The real headache is Silvermane Lieutenant, his battalion of Silvermane Guards, and his seemingly permanent counter stance.
If you followed my comp advice above, then you should have an easier time. Ignore all the adds and aim to break Silvermane Lieutenant's shield as fast as possible. In case you don't make it before he puts up his counter, just keep defeating the other guards until he puts it down. Their tiny spears are nothing compared to how much damage that shield will deal. If you've struggled in Simulated Universe 3, it's probably because of the counter stance too. Must be a Silvermane Guard secret weapon.
For more help with Honkai: Star Rail, take a look at Honkai Star Rail Simulated Universe World 7 Guide: How to beat Abundant Ebon Deer and Honkai Star Rail Best Himeko Build – Light Cones, Relics, & More! here at Pro Game Guides.