The first Horizon Forbidden West DLC, Burning Shores, is out now. This DLC takes Aloy to the burning shores of Los Angeles. The Burning Shores DLC adds new outfits, weapons, machines, coils, and a new story following the Quen tribe and the happenings in this new land. After you have started the Burning Shores DLC, you may be wondering how to leave the Burning Shores; we've got the answer.
How to leave Burning Shores in Horizon Forbidden West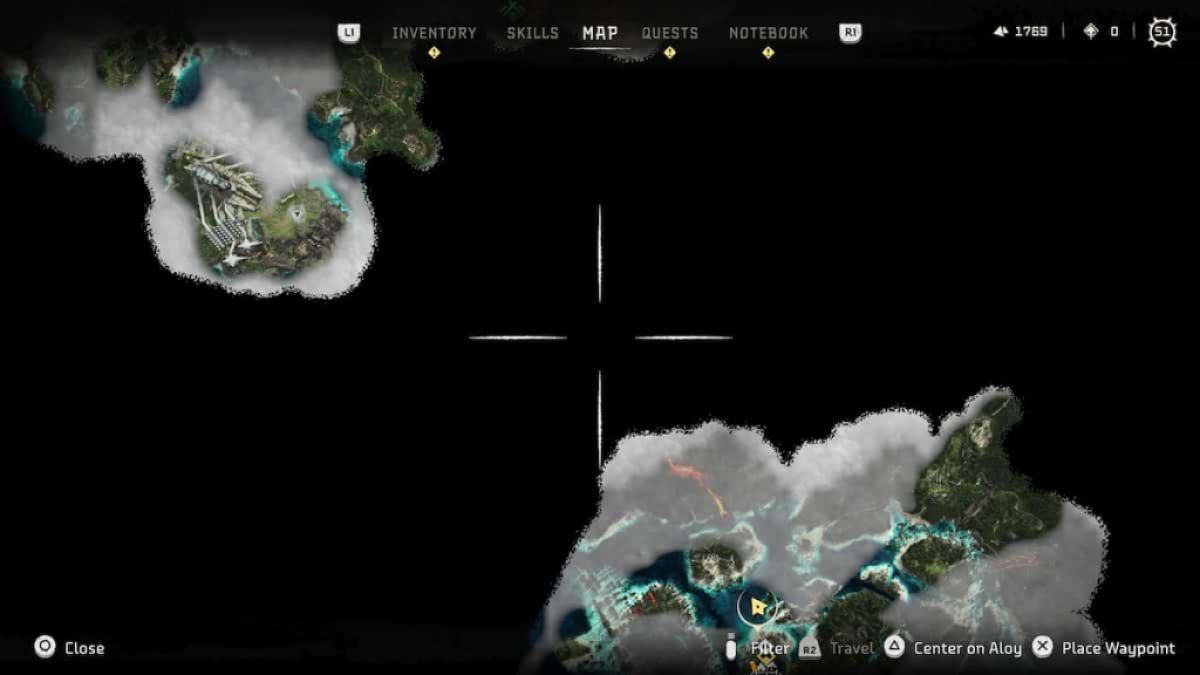 After speaking with Sylens in the To The Burning Shores quest, you'll be prompted to travel to the Burning Shores, and this will initiate the first introduction quest. Once you've reached Fleets End, the main village in the Burning Shores, Aloy will mention that she can explore before continuing the main objective with Seyka.
Related: All Brimshine Locations in Horizon Forbidden West Burning Shores DLC
You can now travel fast back to the main game's map. To do this, open the map and zoom out, move the map to the north, and you will see the map, select any campfire you have discovered to fast-travel back.
Related: Check out Gamepur's Review of Horizon Forbidden West Burning Shores DLC
For more information on Horizon Forbidden West, check out Horizon Forbidden West Burning Shores trophy list and How to enable Thalassophobia mode in Horizon Forbidden West Pro Game Guides.