Horizon Forbidden West is finally out for PS4 and PS5. Players can hop back into the shoes of Aloy and resume her journey where it left off at the end of the Frozen Wilds DLC. Like any established franchise, Horizon has various skills and abilities players can use, like the Weapon Quick Swap. Here's how you can switch weapons on the fly in Horizon Forbidden West.
To Quick Swap weapons in Horizon Forbidden West, tap L1. Aloy will swap to her last weapon. Players can also further customize the Quick Swap feature in the Weapon Wheel. To do this, open the Weapon Wheel by holding L1 and pressing Square on the weapon and ammo type you'd like to set as a Quick Swap target. For more information on the Quick Swap mechanic, view the image below: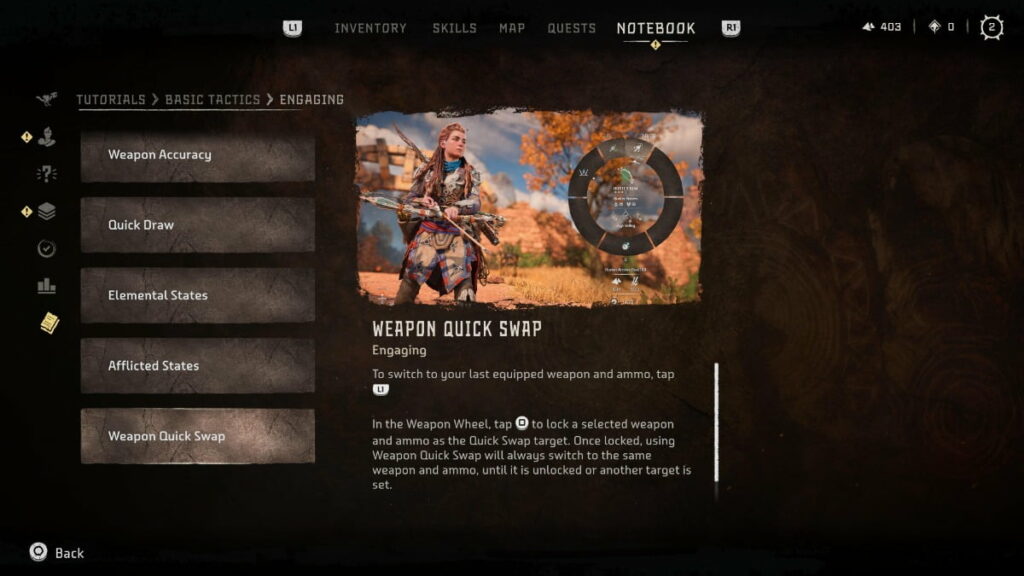 Quick Swapping is a critical mechanic, especially when challenging hardier machines like the Slitherfang in combat. You'll need to master multiple weapon types in Horizon Forbidden West to overcome the game's hordes of hostile machines.
For more on Horizon Forbidden West, be sure to visit some of our other articles here on Pro Game Guides.