Inscryption, a beloved indie title from 2021, is finally branching out to other hardware. Inscryption was initially released exclusively on PC, but it will now be coming to consoles. Here is the rundown on Inscryption's post-PC launch and which platforms it's set to arrive on.
What is Inscryption?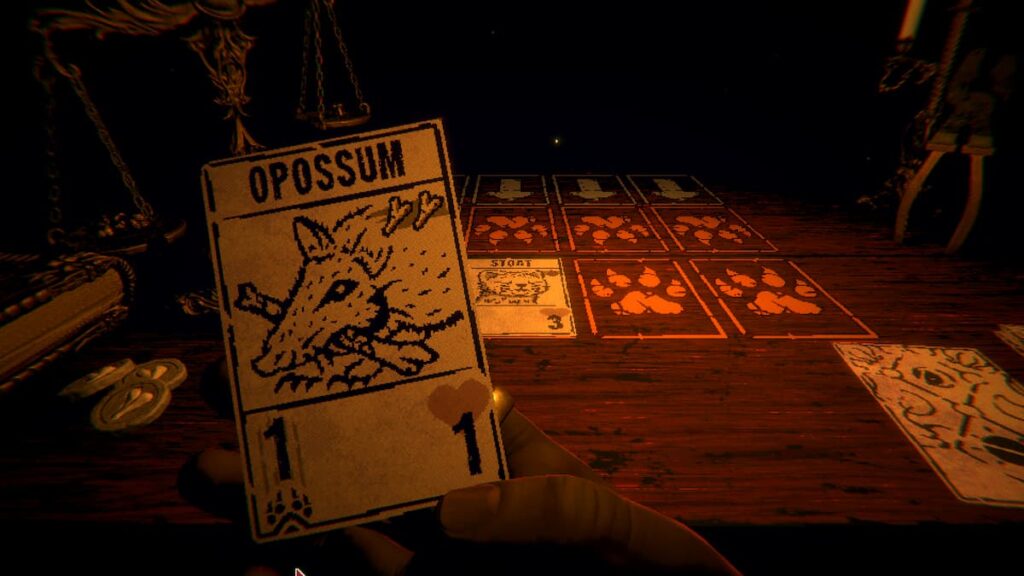 Inscryption is a roguelike deck-building game developed solely by Daniel Mullins, who made the game under their company's name, Daniel Mullins Games. Inscryption was published by Devolver Digital and released in October 2021. The game is described as having a metafictional storyline that follows a vlogger who gets trapped by a sadistic stranger named Leshy. Leshy only appears as a pair of glowing eyes that stare back at the player from the darkness.
Your deck consists of woodland creature cards, with your main companion being a talking Stoat card. You sacrifice low-level creatures, like rabbits, to use more powerful creatures, like the Grizzle. You can move around the cabin that you're trapped in to solve puzzles and find a way out.
Do we know when Inscryption is coming to PS4 and PS5?
Mullins wrote a blog post for the PlayStation Blog, revealing that Inscryption will be coming to the PlayStation 4 and PlayStation 5 with exclusive features. The unique features include audio played from your DualSense controller and the light from your controller matching the atmosphere. The blog post does not give out a release date for the game on the PS4 and PS5.
Is Inscryption coming to Xbox or Switch consoles?
Neither Mullins nor Devolver Digital has announced that Inscryption will be coming to the Xbox or Nintendo Switch. The aforementioned announcement was made exclusively for PlayStation and could mean the title will remain a PlayStation exclusive for at least a while. The game isn't very graphics-heavy and feels tailor-made for an on-the-go console like the Switch, so it wouldn't be surprising if the title finds its way onto the Switch at some point in the future.
Playing Inscryption on a Mac - Performance Guide
Inscryption isn't graphically advanced, and the gameplay is simple. The game shouldn't cause many performance issues on most PCs, including Macs. That is, unless your PC has other games that take up space in your digital library, or if your files for Inscryption become corrupted somehow.
For more on all things Inscryption, including How to open the Locked Door in the Dank Crypt in Act 3 of Inscryption, keep reading Pro Game Guides.