The character you have chosen in King's Bounty 2 depends on whether you can use magic and blast enemies in the heat of battle. If you choose Katharine or Elisa, you have a few spells at your disposal at the start of the game.
You can learn new magic as you progress, and one of the ways to find spells is by looting them from chests and other objects as you explore the world. Once you have found a spell scroll, you can learn that spell if you have the necessary talents and the mana to do so.
Each spell you want to learn will require a certain amount of mana. This may be 20 or 40 or more or less. It entirely depends on the magic. To learn a spell, open up your Book of Magic by pressing down on the D-pad or B on keyboard.
Scroll through the tabs you'll see the spell name with a scroll, and the amount of Mana needed to learn it underneath, then Hold A or left-click once to learn it. Once learned, it is yours to use permanently. If there is a padlock symbol next to it, you do not have the required talents to learn it just yet, but you can once you level up.
For example, we have found two scrolls already playing as Katharine, Frostblade 1, and Venomous 1. Frostblade 1 could be acquired instantly if we spent 40 Mana to learn it as it is part of the School of Earth and Ice that Katharine knows how to wield from the get-go. Venomous 1 is part of the School of Death and Darkness, which Katharine doesn't know how to use.
If you choose to, when you level up, you can learn the other two Schools of Magic that you don't know—such as the School of Death and Darkness—by spending one Talent Point, which is earned by leveling up. This will allow you to learn and use Venomous 1.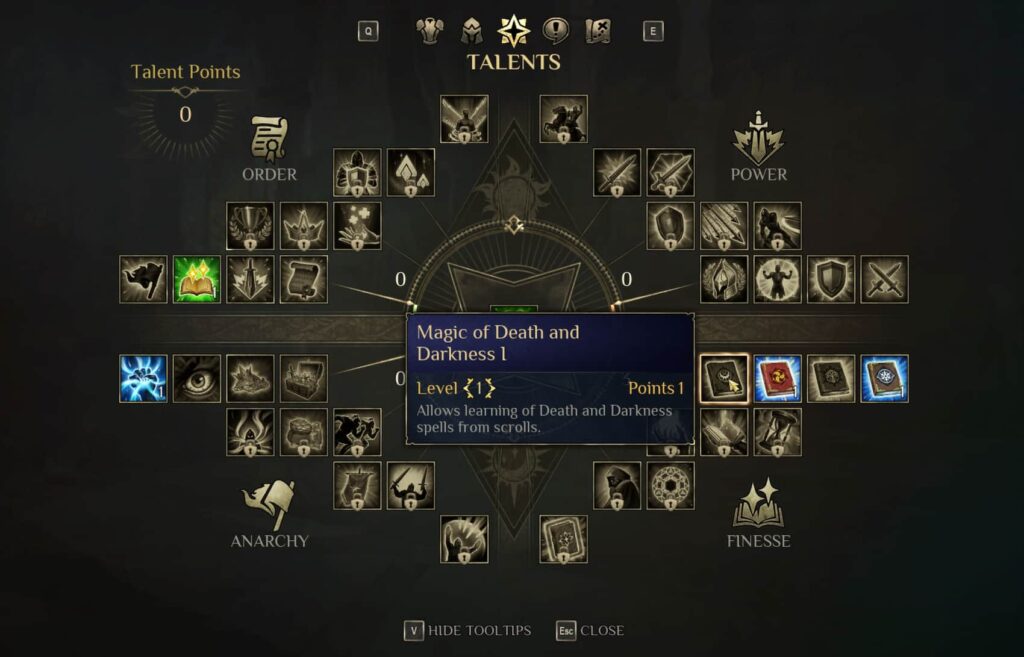 Check out some more awesome guides on ProGameGuides for King's Bounty 2