Memes will always hold a unique place in internet culture as a way to share great jokes. For fans of the many titles in the Legend of Zelda series, and in particular its most recent release, The Legend of Zelda: Breath of the Wild (BotW), memes can be a great way not only to share funny quips, but also beloved memories and admiration of the cherished series that has been running for 37 years. Here are some of our favorite memes that we've found and enjoyed.
Best BotW & Zelda Memes
Make your own merch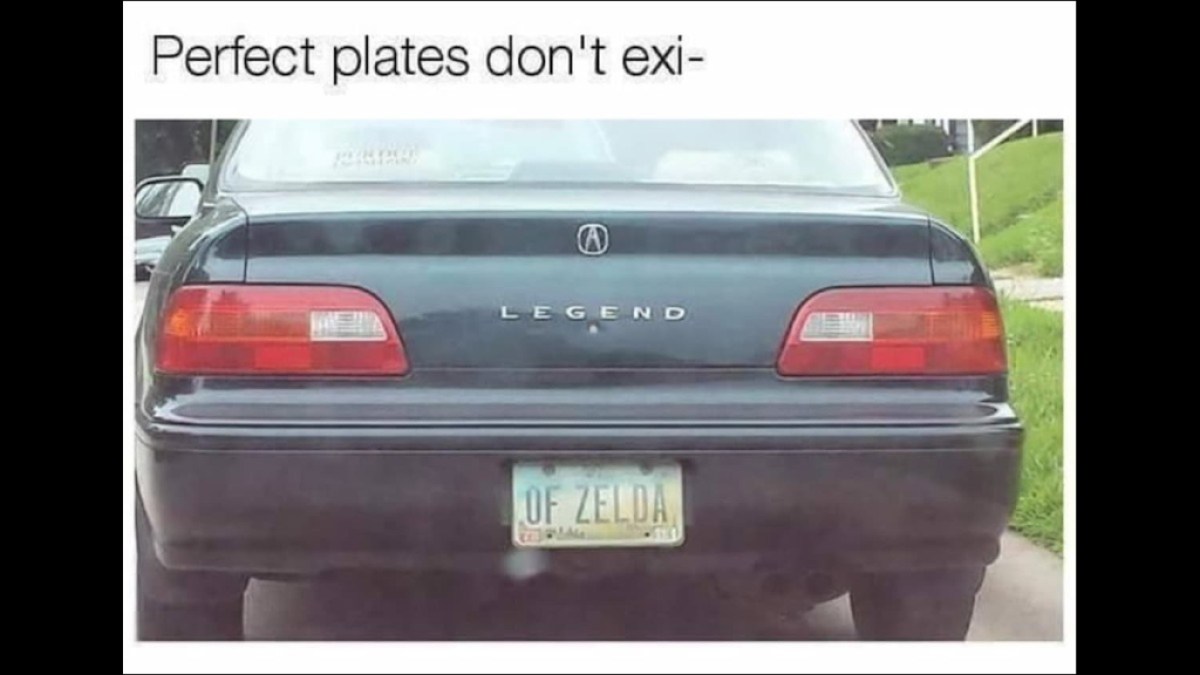 Zelda fans love their merch, but this fan apparently took it to the next level using his car and license plate to display his love of the Legend of Zelda series. That's some dedication if you ask us.
Stupid rain...
This lovely meme comparing the promotional art of The Legend of Zelda: Breath of the Wild and its upcoming sequel, Tears of the Kingdom isn't just breathtaking. It's a bit funny when you think about it. Clearly, rain is what kept Link from reaching the top for so long. Hopefully, the long gap between the two games will be worth the wait.
It's for kids, we swear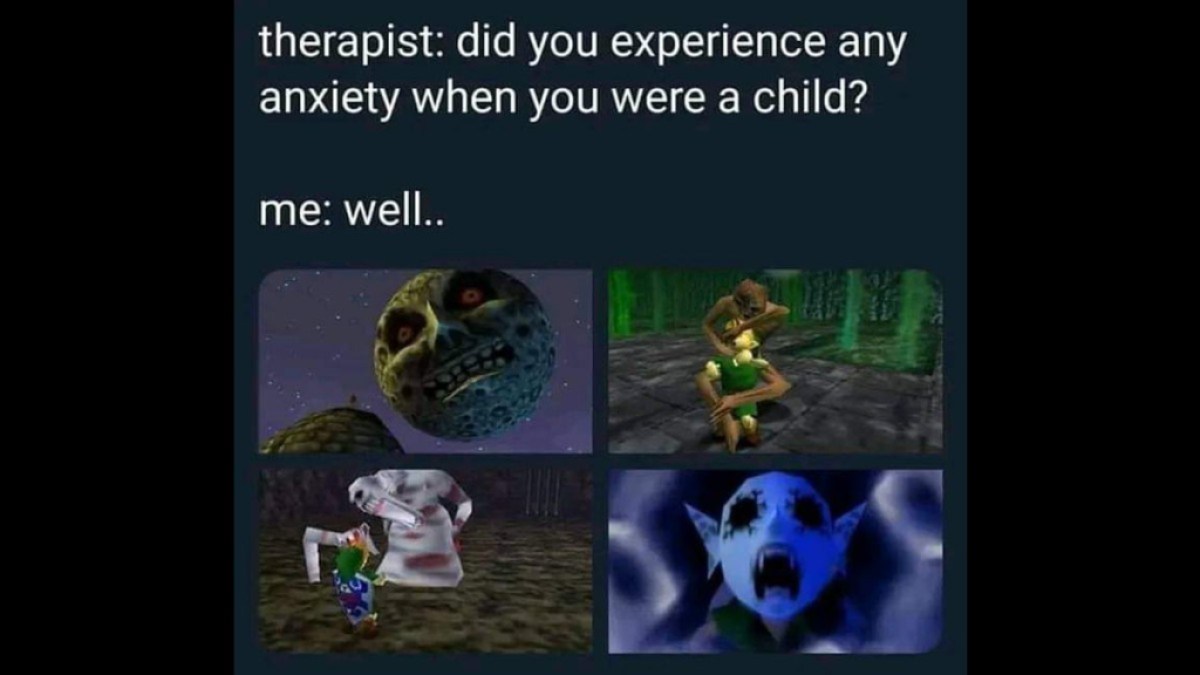 The N64 Zelda titles, Ocarina of Time and Majora's Mask, cemented the series as iconic. Majora's Mask in particular is well known for it's darker artistic style and themes. Many older fans will remember playing these games fondly, until they remember the Shadow Temple or the Moon threatening Termina. A healthy does of anxiety wells up, then.
Related: Talented YouTuber recreates Zelda Tears of the Kingdom trailer with BotW graphics comparisons
Sharing with a new generation
Some players of The Legend of Zelda: Breath of the Wild may be old enough that they are sharing this series with the next generation. It's always fun to see how different people approach a game. BotW's open world allowed for a wide variety of playstyles, from lingering for hours searching for Korok Seeds to rushing straight to Calamity Ganon. If we're being honest, this is particular style is pretty similar to how some of us older players rode Epona for hours, too.
We give up
Step aside Water Temple. Beating Breath of the Wild's DLC Challenge Mode, Trial of the Sword, on Master Mode is a serious contender for one of the most difficult tests Zelda fans can give themselves. Those that have completed it should wear that accomplishment like a badge of honor.
But why does it have to break!?!
The Legend of Zelda: Breath of The Wild's weapon durability system certainly had the fan base split. While some enjoyed it, others cursed and swore by the goddesses about how much pain it brought them. It can even be a deal breaker for those that see a similar system added to a different game.
Bonus: Those chickens, though
Fans of The Legend of Zelda series react one of two ways when a Cuckoo shows up. They either turn tail and run, or take a defiant swing at these seemingly gentle natured cousins of chickens. Don't let them fool you. If you mess with one Cuckoo, you've messed with them all.
Looking for more on the Legend of Zelda series? Check out All new enemies in Zelda Tears of the Kingdom here at Pro Game Guides.