There are a ton of collectible masks hidden across the land Termina, with each one having a unique effect on Link. The Blast Mask acts as a makeshift bomb, allowing him to destroy objects at the cost of his health. Don Gero's Mask gives Link the ability to speak with frogs and obtain a heart piece. If you're looking for a quick way to decimate powerful beings like Majora, however, one mask in particular stands above the rest—the Fierce Deity's Mask.
The Fierce Deity's Mask
Where to find the Fierce Deity's Mask
To acquire the all-powerful Fierce Deity's Mask, first, make sure you've obtained the other 23 wearable masks. Once the masks have been rounded up, head to Clocktown on the Final Day and travel to the Moon. You'll find a lone tree in the center of a field, at the bottom of which are a group of small children wearing masks. The children would like to play some games with Link and have prepared a series of four challenges for you.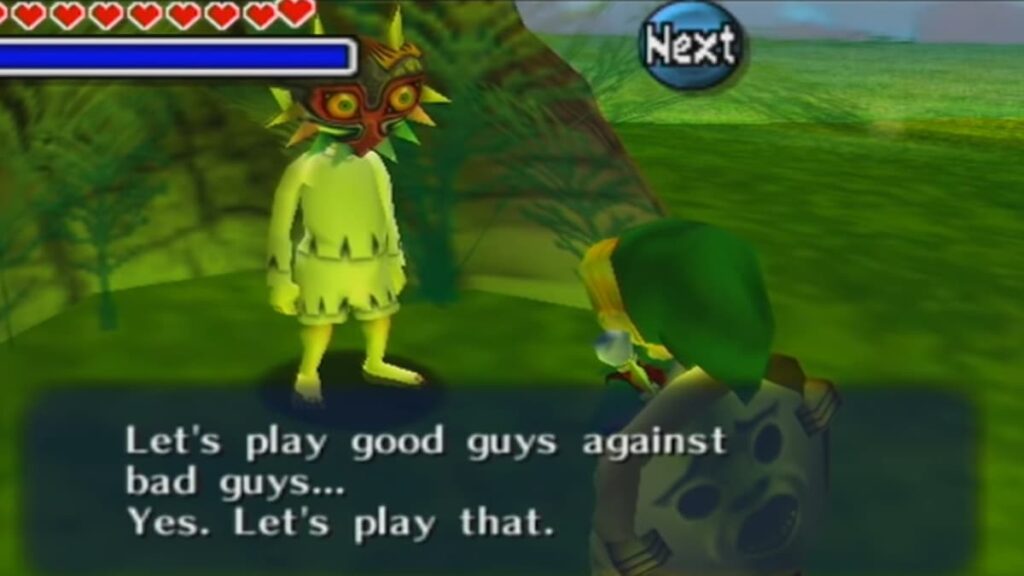 Participate in their challenges, sacrificing your masks to attempt each one, until eventually, only one child will remain—the boy wearing Majora's Mask. He'll notice that you've lost all of your other masks and will give you the Fierce Deity's Mask for one final game with him. This mask can then be used in the following battle against Majora, giving you an extremely powerful advantage against the ancient villain.
Related: How to obtain the Stone Mask - The Legend of Zelda: Majora's Mask (N64/Switch version)
Fierce Deity's Mask effects
The Fierce Deity's Mask is the most powerful mask in the game, though it can only be worn during boss fights. While in battle, wearing this mask imbues Link with ancient energy, transforming his body into that of an unknown deity for a short time. The terrifying power contained within this mask is said to rival even Majora itself.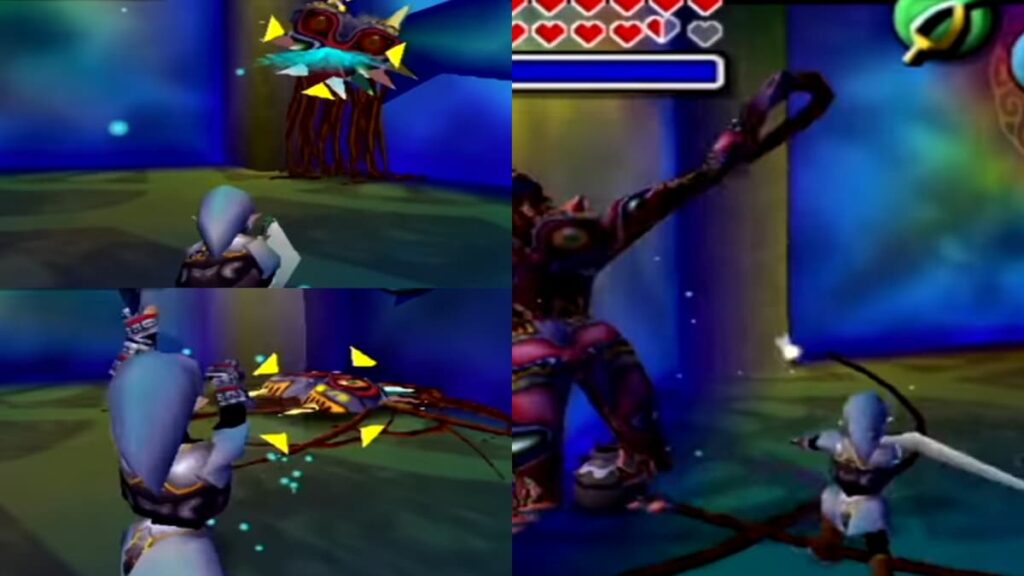 Link is absurdly powerful in this form, capable of releasing devastating energy beams with each swing of his massive sword. The Fierce Deity's Mask gives you the power to quickly topple any boss, so make sure to get your hands on it before facing off against Majora!
Looking for more great The Legend of Zelda: Majora's Mask (N64/Switch version) content? Be sure to check out How to obtain the Blast Mask - The Legend of Zelda: Majora's Mask (N64/Switch version) here at Pro Game Guides.