In Lies of P, you play as Pinocchio and fight bloodthirsty puppets in the fallen city of Krat. Like Pinocchio himself, not all puppets are made equal, and some can be extremely difficult to overcome, and the Scrapped Watchman — the third main boss we encounter in the game — is no exception. This thing is even worse than Mad Donkey! If you've been having trouble defeating this terrifying boss, have no fear. In this guide, I'll explain how you can easily beat the Scrapped Watchman boss in Lies of P.
Lies of P Scrapped Watchman Boss Guide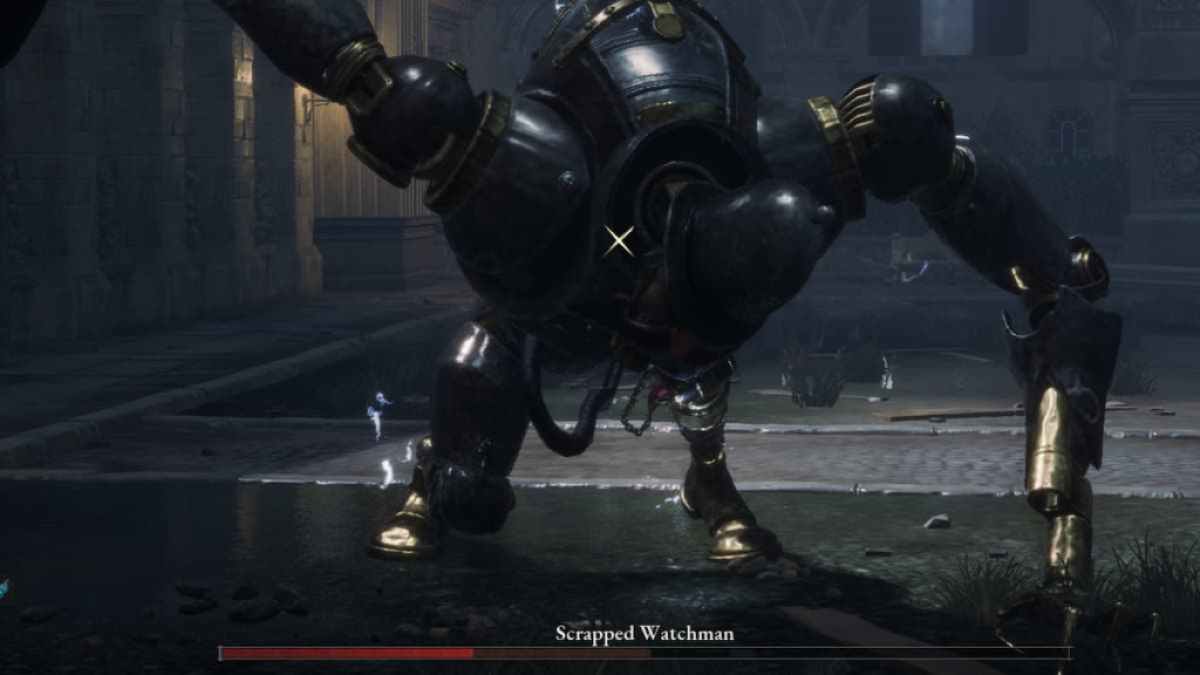 The Scrapped Watchman's appearance resembles that of a couple of Krat Police puppets you will have encountered before — only much larger, twisted, and with more devastating attacks. The key things to focus on while battling this mighty foe are his far-reaching jab attacks, multiple arm swings, electric shocks, and leaping attacks.
In addition, be sure to have enough consumables like Pulse Cells, Attribute Resistance Ampules, and also the Electric Blaze Abrasive to deal extra electric damage via weapons.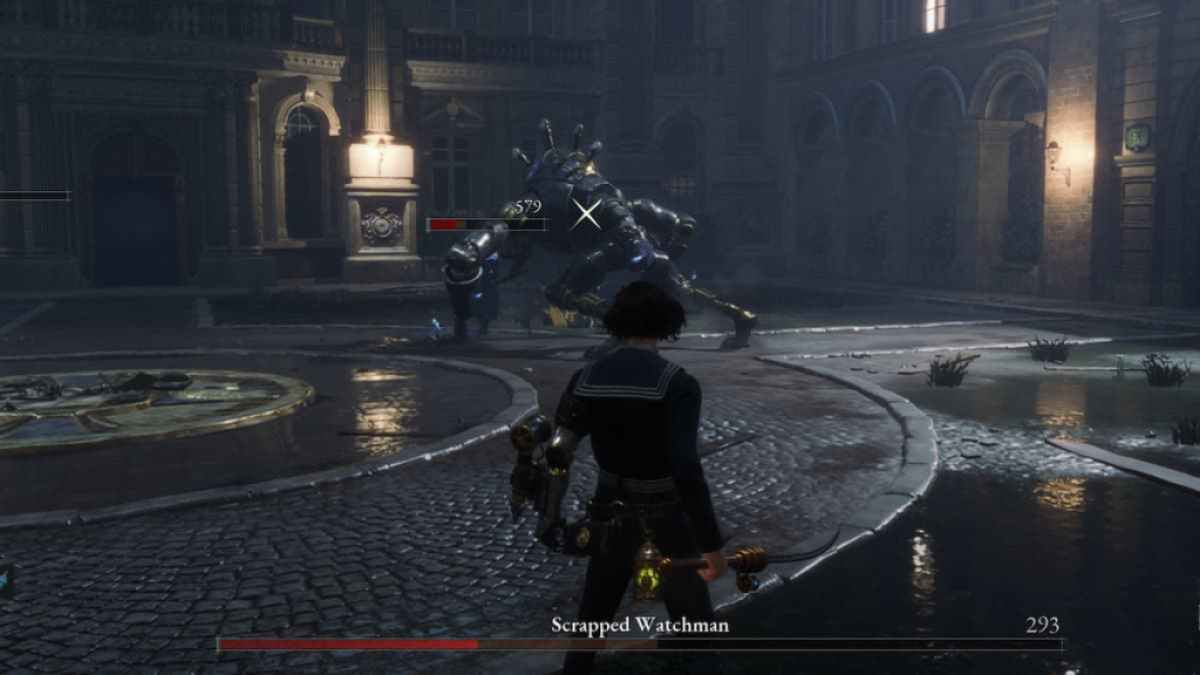 The easiest way to fight the Scrapped Watchman is by utilizing a Star Fragment to summon a Specter to help you in the battle. Summoning a Specter causes the Scrapped Watchman to attack them for a while, leaving you free to attack him from the back until he turns his attention back to you. After a few attacks targeted toward you, he will then turn toward the Specter once again. This is repeated until the Specter loses all HP and disappears.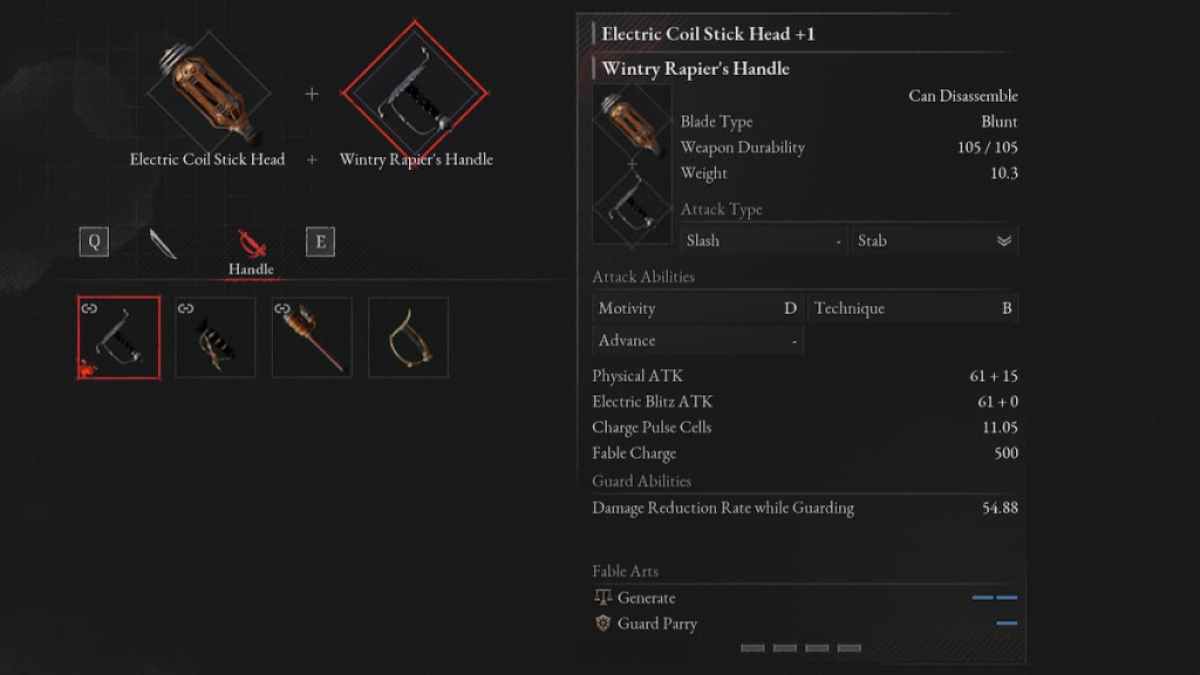 To deal maximum damage to the Scrapped Watchman, utilize the Electric Coil Stick. This weapon can be purchased from the Wandering Merchant located in The House on Elysian Boulevard for 1,200 Ergo. Furthermore, you can assemble a weapon using the Electric Coil Head and combine it with a handle that suits your playstyle. In fact, in my playthrough, I had immense success using the Rapier Handle with the Electric Coil Stick Head, as it provided me with quick attacks that also dealt Electric damage.
Should the Specter you summon disappear (leaving you alone against the Scrapped Watchman), be sure to keep your distance and dodge as many of his attacks as possible. The best time to strike back at the Scrapped Watchman is when he lands any of his attacks since there is a significant delay before he can attack again. The key is to keep a safe distance while also ensuring you can strike back as soon as his attack is complete.
Also, be sure to use the Attribute Resistance Ampule to negate some of the electric damage that you receive from the boss's attacks! With that, you won't need luck at all.
All Rewards for beating the Scrapped Watchman in Lies of P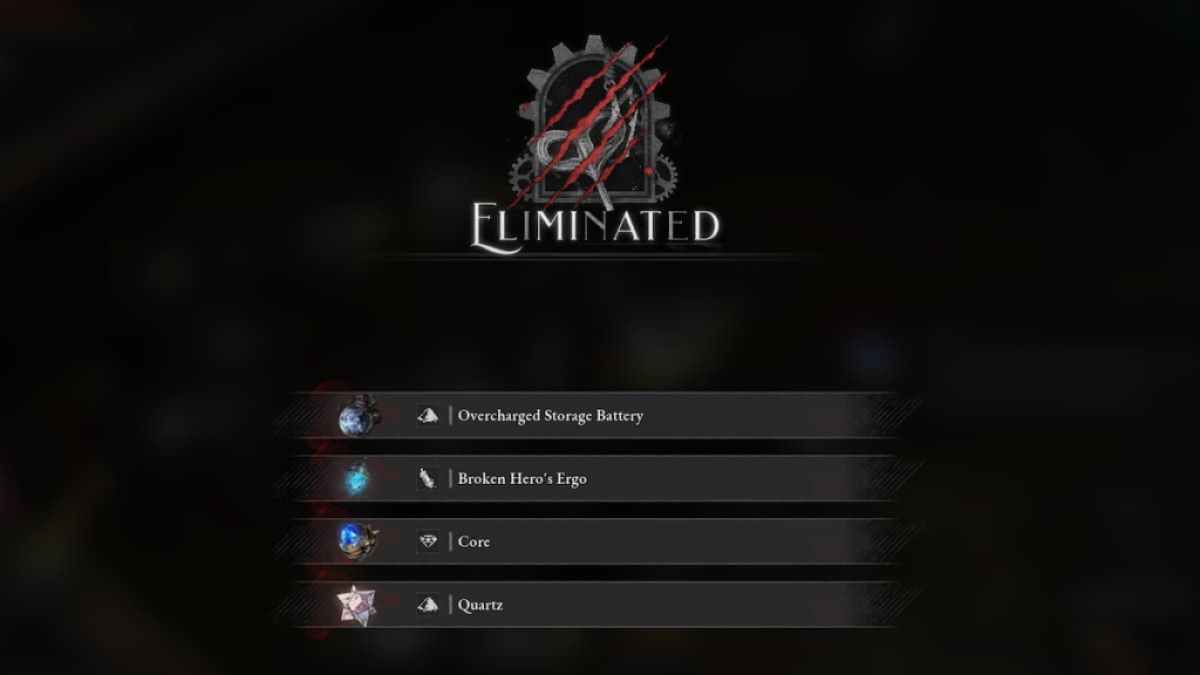 Defeating the Scrapped Watchman in Lies of P will reward you with an Overcharged Storage Battery, Broken Hero's Ergo, Core, and Quartz. These items can be used to significantly increase your stats and attributes by means of leveling up. Furthermore, defeating this boss unlocks the NPC Gepetto, through whom you can activate the P-Organ (which unlocks latent abilities in the character).
Looking to earn more Ergo to level up your skills in Lies of P? Check out the Best ways to farm Ergo in Lies of P, right here on Pro Game Guides.