The Sims 4 often introduces new DLC packs, the latest being: the Kit. While controversial to fans, they appear to be here to stay. As of now there are three new kits available, all released on the same day. Each pack has different purposes and styles. Of the kits, simmers have been given the option of: throwback Create a Sim items, a cozy kitchen setup, and new dirty gameplay.
The Sims 4 Kits Overview
The Sims 4 has been cranking out new packs at a faster speed than ever in the last year. Here are the newest Kits available in the game.
Throwback Fit Kit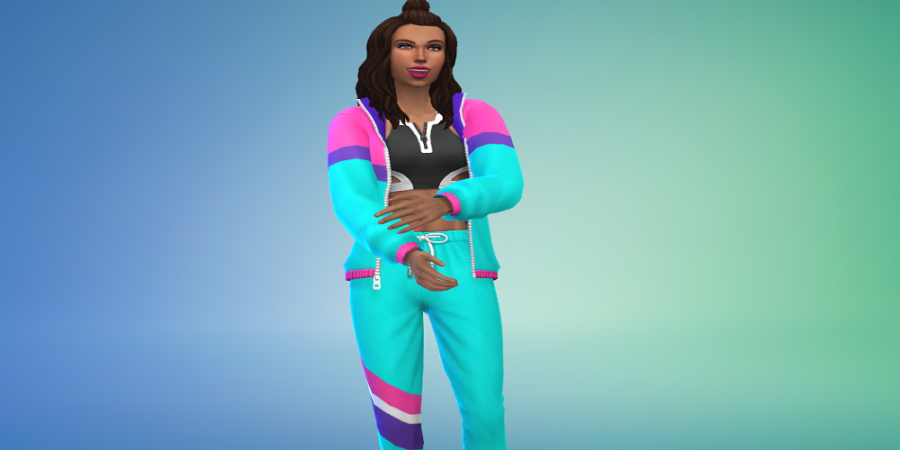 This kit pops off the screen with colorful, 90s inspired athletic clothing. The pint-sized clothing pack boasts CAS items for children, teens, young adults, adults, and elders. There are no new hairstyles, but sims do have the additional bucket hat and sneakers to complement their retro getup. After adding these items to CAS inventory, simmers can feel refreshed in styling their characters.
Country Kitchen Kit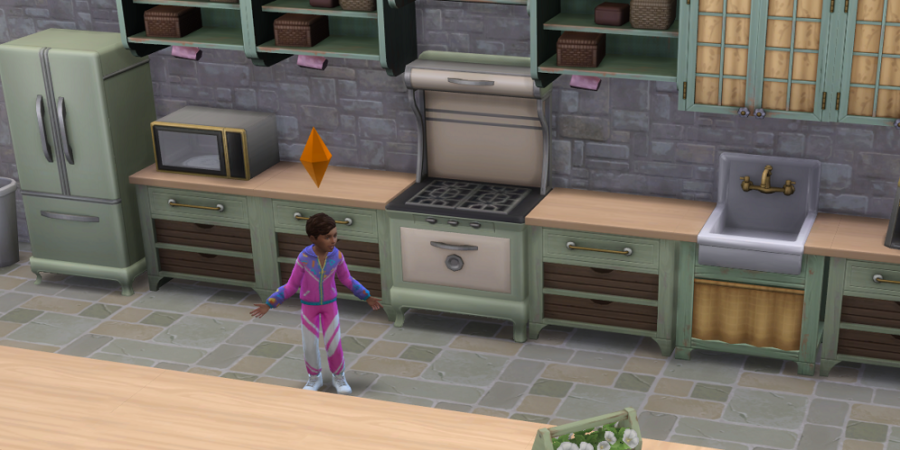 The Country Kitchen pack is a small kit meant for building the perfect homey kitchen. This kit offers new counters, cabinets, islands, and even some appliances! There are an array of colors to choose from, all leaning towards the neutral end of the color scale. The new sink, oven, and fridge all have matching swatches to make a beautiful dream kitchen. Don't forget about the new stone wall and masonry floor! New kitchen items, especially islands and counters, are always in high demand for Sims 4 players, making this pack a welcome addition to many.
Bust the Dust Kit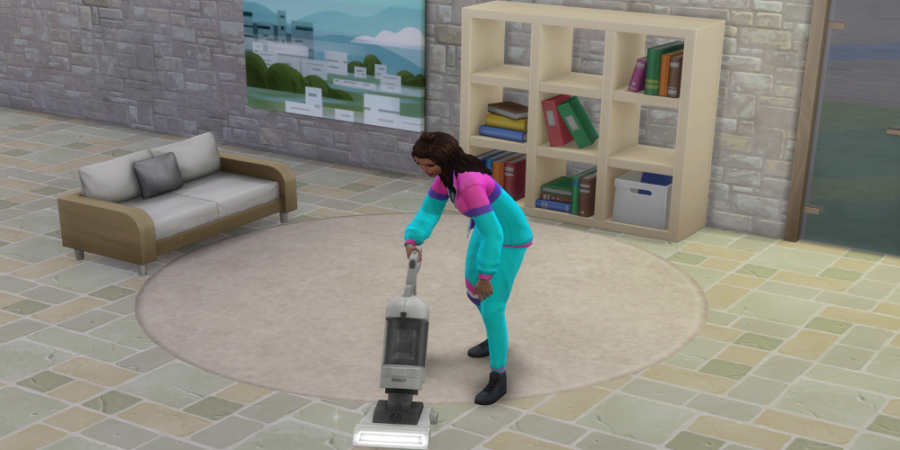 This kit is the most innovative of the packs, offering simmers mundane, yet fun gameplay. In Bust the Dust, sims (even kid sims) can now use vacuums to clean their newly accumulated dust. Or simmers can ignore their chores to get a chance to interact with dust bunnies (who can be naughty or nice!). There are also two new aspirations in this kit: Perfectly Pristine and Fabulously Filthy. This pack has a quirky sense of humor that will keep gamers just as interested as with the gameplay seen in stuff packs. The Bust the Dust kit can be paired with the Laundry Day Stuff pack for the ultimate cleaning adventure.
Want to know more about DLCs in The Sims 4? Check out Here are the Best Sims 4 Stuff Packs on Pro Game Guides.