You wait for the perfect moment to line up your shot, take a breath, and squeeze the trigger. The shot rings out and your target goes down. Sometimes that shot can win the game, and occasionally it can win a war.
Best Sniper Games on PC
Many players love the sniper elements of games and the challenges that come with it, especially on the PC. It requires more precision than spraying with an SMG, and you have the added challenge of distance. You might also need to use stealth and avoid enemies to get into the right position undetected. Some action games have superb sniper elements, and others revolve around sniping.
We've made a list of the best sniper games for PC to test your aim.
Sniper Elite 4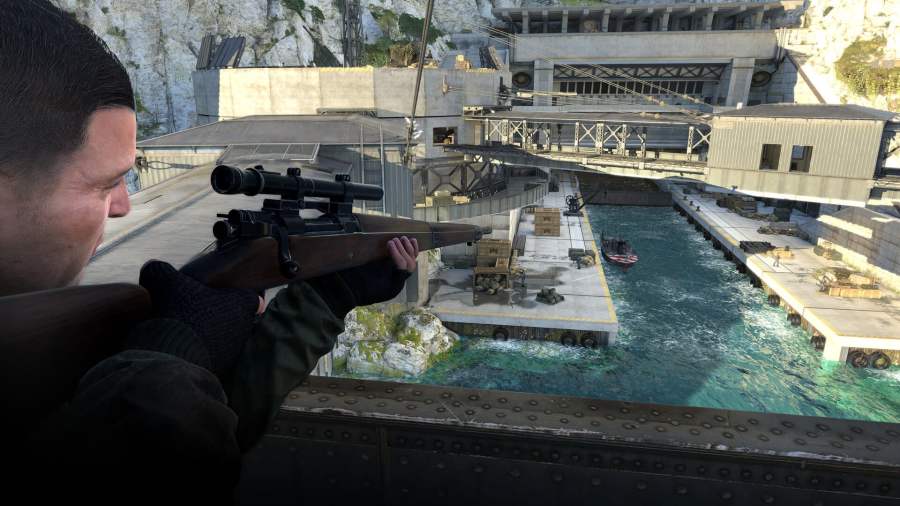 In Sniper Elite 4, you're an American sniper taking down Nazis in Italy during World War 2. You're a one-person army, and the game is focused on you single-handedly infiltrating areas to take down targets or gather intelligence. The graphics aren't the best but they do a decent job of capturing the Italian countryside in all its glory. .
The stealth and sniper elements are semi-realistic, but the gameplay is far from it. Each mission involves killing lots of Nazis, and you can even carry a second automatic rifle for when things get tough. One of the fun game mechanics is called Empty Lung that slows down time to make the perfect shot. You even get to see X-ray cutscenes of the bullet bursting through a skull and out the eyeball.
Hitman 2: Sniper Assassin
Sniper Assassin is a game mode in Hitman 2 that only involves sniper missions. As Agent 47, you're assigned targets in different locations, and you can only take them out with a sniper rifle. There's no sneaking around or even any movement. Once you're given your assignment, you start at your vantage point, and you have to find a way to take out your targets without setting off any alarms or alerting the guards.
The missions vary with exotic locations like Singapore, Italy, and Siberia, and they all present different challenges. You also have countless upgrades to improve your rifle and get the done job more efficiently. This game is perfect if you only want to snipe and do nothing else.
Arma 3
Arma 3 is a futuristic first-person shooter battle simulator in which you play as an American soldier fighting against the Canton-Protocol Strategic Alliance Treaty. It's an open-world game with a massive map, and you can play with your friends in co-op mode to battle the enemy forces. There are both solo and co-op sniper missions available, but it's always more fun with a friend.
The single-player sniper missions range from stealthily infiltrating areas to traveling around the map, taking out other snipers hiding in bushes and buildings. One of the cool things about this game is that you can download player-created missions to try out. Arma 3 has dated graphics, but the sniping elements are enjoyable.
Borderlands 3
If you are not interested in tactical sniping, you can check out Borderlands 3. It's not precisely a sniping game but it has more sniper rifles than most games, and they have unique effects. You can use stealth if you like or combine your sniper rifle with your other guns for a full-on assault, the choice is yours.
The game takes all the realism out of sniping and makes it about causing maximum carnage with interesting weapons. You get guns like the Skullsmasher that fires five bullets at a time or the Unseen Threat that fires homing bullets. The sheer number of sniper rifles in the game is mindblowing, but there are just as many bad ones as they are good ones.
Counter-Strike: Global Offensive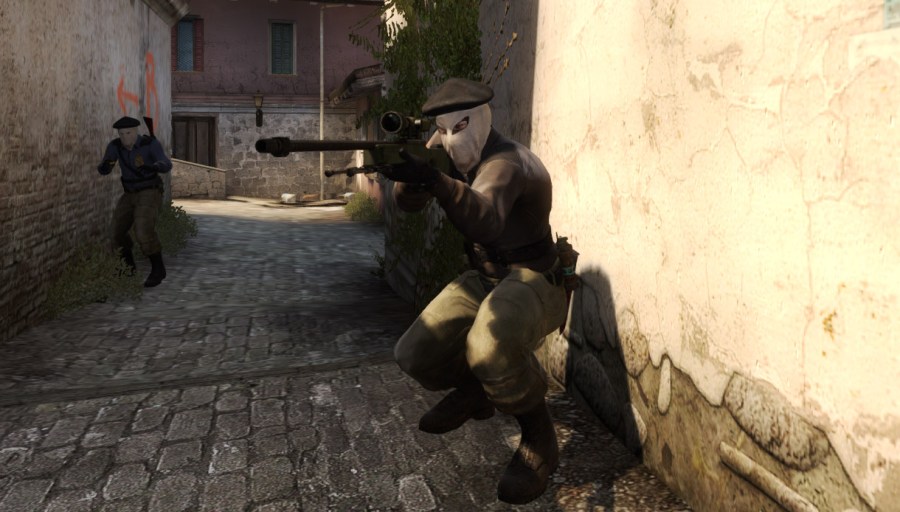 CS:GO is a competitive shooter with lots of guns, but many rounds are won or lost thanks to sniper rifles. They are essential for covering specific areas, and many players have learned the hard way that you don't mess with the AWP. It's a one-shot one-kill rifle that can dominate games and obliterate the enemy. The downside is that it has a slow reload speed and firing rate and it costs a fortune.
There are also other sniper rifles in the game like the semi-auto SCAR-20 and G3SG1, and the bolt-action SSG08. Some are more effective than others and they all have different uses. The one thing that's certain is that you need at least one sniper on your team.
Apex Legends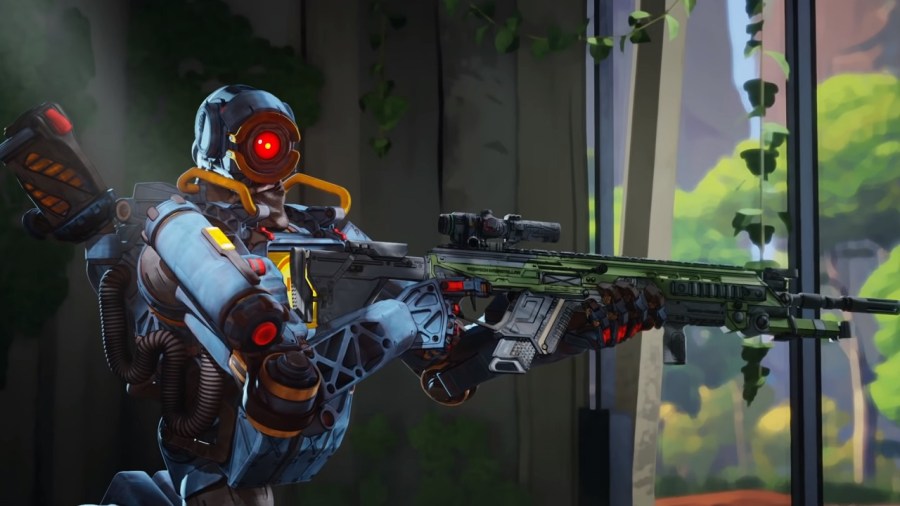 Apex Legends is a battle royale game where the last team to survive wins the game. Each team of three consists of characters with different abilities, and you spend the game battling opposition teams and gathering loot. There's a whole range of guns to choose from but sniper rifles play a big part. After you pick up a sniper rifle you can find mods like different scopes, extended magazines, stocks, and barrel stabilizers.
It's great that there's a variety of sniper rifles with unique attributes. The Charge Rifle shoots an energy beam, while the Triple Take shoots three bullets in a horizontal spread. There's also the conventional semi-auto Longbow and the Legendary Kraber, that can drop shielded enemies with a head shot. Apex Legends is fast-paced and your sniping skills have to be on point if you want to hit the target.
Sniper Ghost Warrior Contracts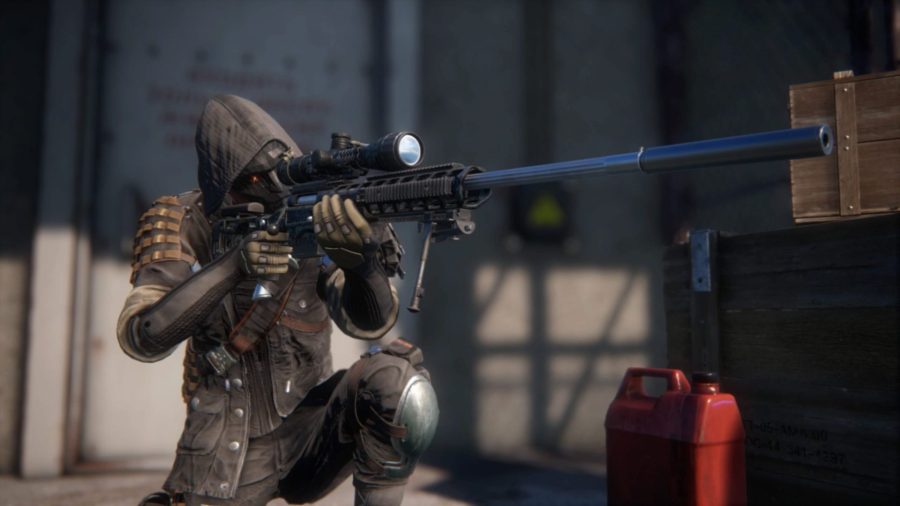 Sniper Ghost Warrior Contracts has a more linear approach to its predecessor but is more focused. You play as a mercenary sent to a future Siberia that's separated from Russia. There are five different maps, all with stunning scenery and places to hide as you make your way to the targets.
There are all the usual stealth elements from other sniper games, but you get other devices like drones, turrets, and mines to make things interesting. The sniping aspects are very realistic with elevation, windspeed, and distance all playing a part. Luckily your advanced HUD displays all the useful information to aid you. Sniper Ghost Contracts takes the series further and is one of the best sniper games on PC.
Insurgency: Sandstorm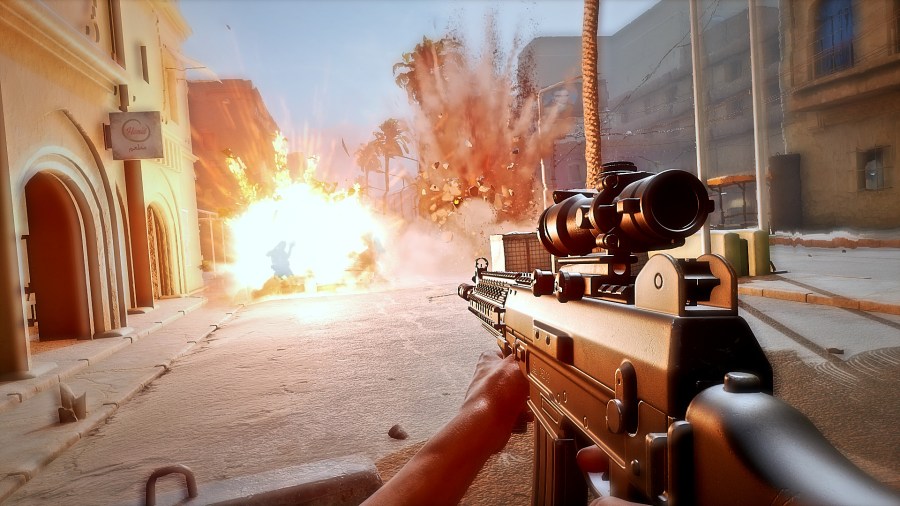 Insurgency: Sandstorm takes the multiplayer military simulator and makes it more realistic. You can access all the weapons at the start of the game but are limited to what you can carry by a weight restriction. There's no minimap, grenade indicator, or any feedback when you hit an enemy. Compared to other games, the AI bots are also more challenging.
You start the game by choosing one of the classes and your loadout before being dropped into the action. As usual, there's a variety of guns, including sniper rifles, and they all have outstanding attention to detail. Sniping is just one part of the game, and each side gets a different selection of rifles to use. They range between the standard M24 and SVD to the .50 cal M82A1. Insurgency: Sandstorm is a welcome break from some of the larger military franchises.
Why don't you check some of our other Best Games guides over in our Lists category!