Let's be honest, if you're playing Destiny 2 then someone is going to try and snipe you. So, what you have to do is get in there before them and snipe them first! With this being said, you're going to need a good rifle to do it so we're going to tell you five of the best sniper rifles in the game so you can keep your head... hopefully!
Succession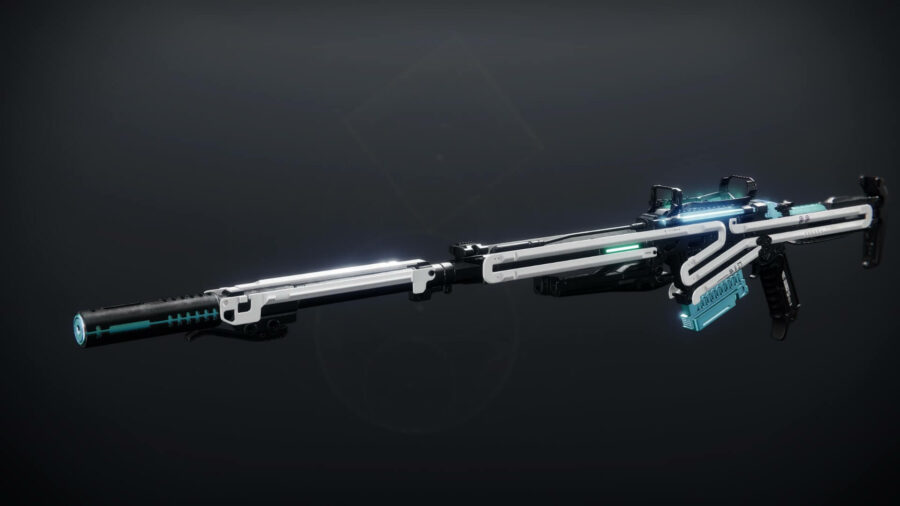 You don't want to mess with Slyvie-1!
This one is great in the Kinetic Category. Of course sniper rifles are supposed to do damage from a distance, but the Succession is built for getting other players from truly afar! It does have a smaller clip size than some of the other rifles on this list, but that can be improved by removing it with a Vorpal Weapon or Reconstruction perk roll.
By doing this you will have a six bullet chamber instead of just three, meaning that you can face up against some really tough enemies with this thing. The passive reload is also quite helpful.
If you like to take part in the PvP Crucible matches you can also search Snapshot Sights and Killing Wind. These will allow you to better take down enemies whilst moving around. It might take a few rolls before you're able to find the right one to be able to apply these.
In order to get the Succession rifle you will need to complete the second encounter in the Deep Stone Crypt Raid.
Frozen Orbit
Never out of sight? Are you stalking me?
Frozen Orbit is pretty much a great all-rounder where the sniper rifles are concerned. If you are looking for a rifle that has good Impact Damage, Good Range and an extensive Perk Pool then this is your gun. It once again does come on the shorter side of things where ammo is concerned, but if you can get your hands on this it'll be great for your arsenal.
It also comes with an array of options for when playing PvP, such as Snapshot Sights, Moving Target and Hammer-Forged Rifling. If you are more focused towards Gambit and PvE then you can also increase the handling, ammo capacity and range with Appended Mag and Arrowhead Brake.
If you need to increase the magazine even more just add Triple Tap and Clown Cartridge so that the specs are even better still. Despite it being average in some categories this rifle has the ability to become quite powerful!
In order to get Frozen Orbit you will need to complete Crucible matches or earn some Rank-Up Packages.
Izanagi's Burden
Shame, guilt, fear? STOP READING MY DIARY...
This rifle is great in the Energy Category. If you really want to double down and increase your impact this gun is a good one to do it with. By having a Bullet Perk which will consume more ammo supply to increase impact, you can really get that shot hitting hard!
If you only have four bullets then never fear! As this gun can pack the same amount of damage as rifles that carry a larger clip of seven bullets.
This is admittedly now a legacy weapon, and does not have the array of perks that other rifles have but if you need something good in a pinch then this will still serve your great purpose! It's a classic that stands the test of time that is good for PvE and PvP.
To get Izanagi's Burden you need to turn in an Exotic Cypher at the Tower during an Exotic Quest.
Revoker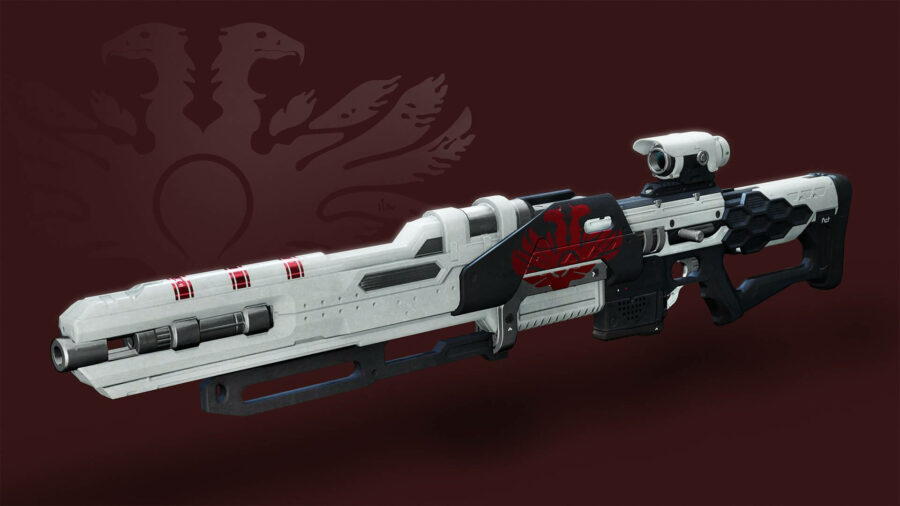 Command your future! Swear that's a wall decal...
If you are primarily a PvP player then the Revoker is going to be in your wheelhouse as it is great in the Crucible Category. If you miss your shots, this gun has a great Perk of returning bullets to your magazine so that you can try again with the same bullet and not have to worry so much about ammo wastage.
It also boasts a Minimal Zoom which is PvP approved and Snapshot Sights within its perks. It is admittedly Sunsetted at the moment but that doesn't mean that it won't make a comeback. So, even though you can't readily get it at the currently you should keep an eye out for future season drops to see if you can get it into your armory.
To get the Revoker you will have to wait to see if its re-appears in subsequent seasons.
Related: Destiny 2: Empty Vessel Best God Roll, Stats, and How to Get
Cloudstrike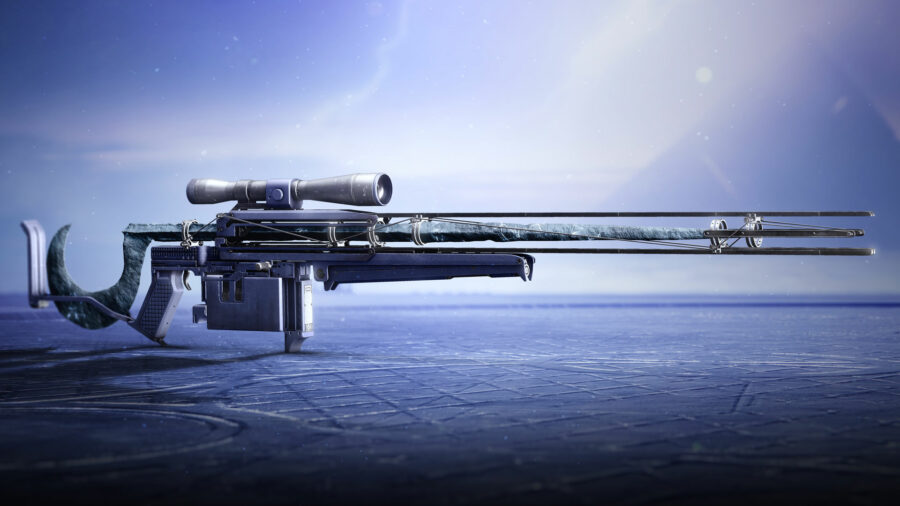 Meet this storm of sound and fury, till thunder-clashes fade to silence! Bad ass...
Cloudstrike's base stats are impressive, which is why it places at the top spot on this list. If you are looking for something that is super accurate, smooth and of course powerful then this is the one you should try and get! Its perks, Mortal Polarity Intrinsic and Stormbringer make it so that the weapon is so precise its truly hard to miss.
Not to mention that if you manage to get a Precision Final Blow lightning will also strike, which is just amazingly cool! Subsequent Precision Shots will then lead to an arc infused lightning storm that is very powerful and deadly to those in range. It's just a rifle that keeps on giving!
Whether you're a PvP player, PvE or Gambit player this rifle will be great in any situation and has a lot of versatility.
To get Cloudstrike you will need to complete Variks' Sabotage, European Explorer 1 and 2. After that you will need to farm Empire Hunts at Elective Difficulty to obtain it from a random drop.
Some of the rifles on this list may get sunsetted in the future, so always take what's available with a pinch of salt as Bungie are always bringing out and releasing new content, including new drops and weapon packs.
Looking for more content? Check out how to get the Heavy Handed Mod in Destiny 2!