Ou Di Wan Lee is the leader of the school of the Indomitable Fist in Live A Live's Imperial China scenario. After fighting his best students, the Shifu will task his remaining disciple to fight Ou Di Wan Lee while he holds the assassins off. If you find yourself losing after one hit from Ou Di Wan Lee, don't worry! We've got you covered. Here's how to beat the Indomitable Fist.
Best strategy to use on Ou Di Wan Lee in Live A Live
No matter which student you end up with, the strategy to defeating this behemoth is relatively the same. You just need to remember three things:
Survive the first hit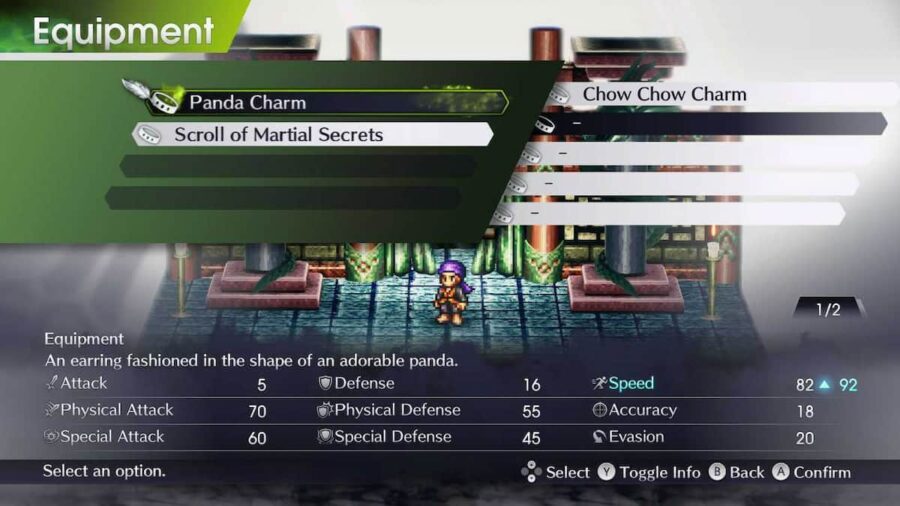 Make sure the disciple's stamina and defenses are high enough to survive Ou Di Wan Lee's ultimate attack. He will use it on his first turn. Optimize your equipment in the menu; and don't forget to equip all the accessories you have. Those aren't automatically placed.
Related: Best Disciple in the Imperial China Scenario – Live A Live
Keep your HP above 70%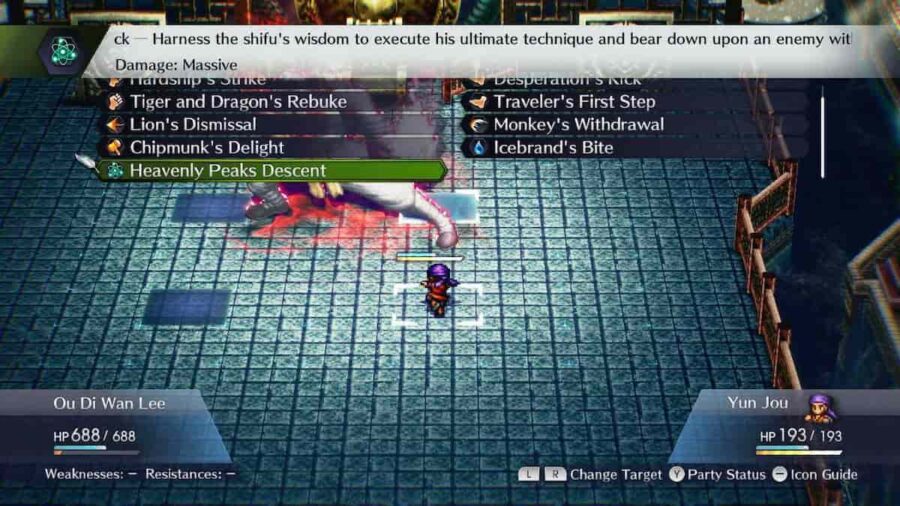 Don't be afraid to use items. Once your HP drops to 70%, use all the food items in your inventory. If you're missing a couple, backtrack to Wong Village and Yunfa Market and talk to all the people there. Yunfa Market residents will especially be grateful to you for driving the thieves away.
The food items will also increase your stats, letting you move faster, hit harder, and defend better. The effects last for three turns. Kung Fu's special move, Heavenly Peaks Descent, is best used when buffed for maximum damage. Remember that you can only use this move once!
Hit him with Tiger and Dragon's Rebuke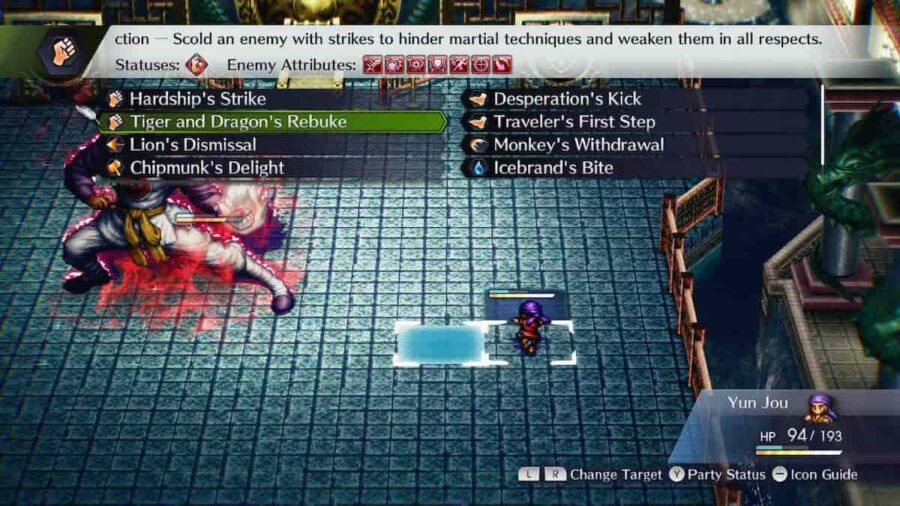 Ou Di Wan Lee is not immune to status effects. Use Tiger and Dragon's Rebuke roughly every three turns to keep him on his toes. Hardship Strike can inflect every kind of debuff there is, though not all of them will be inflicted with one strike—and especially not to a scenario boss. Still, it's better than leaving him in peak condition!
Overall, just use medium damage-inflicting moves until you defeat him. Good luck!
For more help with Live A Live, take a look at some of our other posts here at Pro Game Guides.