There is a lot of different dialogue in Live a Live. With each chapter taking place in a different period of time, players can expect a fresh experience with each new section. With little consistency in gameplay across the chapters, aside from the story, players who enjoy varying game mechanics will enjoy the different parts of this game.
The Prehistory Chapter of the game lacks written dialogue entirely. This is because of the time period that it takes place in. Because the player and surrounding NPCs are all based on cavemen, there is no written dialogue for players to read while interacting with others.
Why is there no spoken dialogue in the Caveman scenario in Live a Live?
There is no spoken dialogue in the Prehistory Chapter for similar reasons. The Cavemen haven't formed language yet and only communicate using grunts, sounds, and symbols. This can making navigating and completing the chapters difficult. There are a few puzzles and a crafting mechanic in the Prehistory Chapter that can be a real pain without voiced dialogue.
Related: What can you combine in the Caveman Scenario in Live a Live?
What Chapters can you choose from in Live a Live?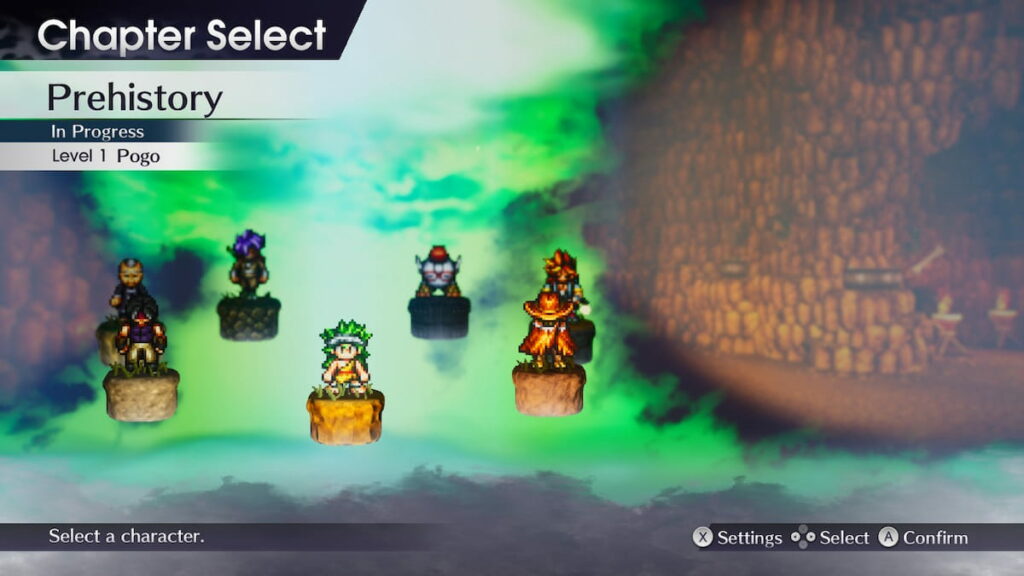 There are seven Chapters in Live a Live that players can choose from at the start of the game. The full list of chapters can be found below.
Prehistory
The Wild West
The Near Future
The Distant Future
Twilight of Edo Japan
Imperial China
Present Day
Interested in other helpful Live a Live guides and want to read more? Check out How to unlock the final chapter in Live A Live on Pro Game Guides!