As October rolls around, League of Legends players prepare to empty their wallets for the beloved Halloween skins. Most Halloween skins are under the Bewitching skin line, although there are some outliers such as the Death Sworn and Zombie Slayer lines. This Halloween, five new skins have dropped just in time for the 31st, and we can't wait to add them to our collection.
All new 2022 Bewitching skins in League of Legends
Bewitching Batnivia
Bewitching Batnivia is the Anivia skin we never knew we needed. This skin transforms the cryo phoenix into a spooky bat, with a lovely mage hat and ears. Her recall animation depicts her perching on a tree, surrounded by pumpkins with bat wings. She flips upside down, as bats do, but we can't get over how one of the pumpkins falls flat on its face while trying to imitate her. This skin is an inventive way of redesigning Anivia without losing her identity.
Bewitching Cassiopeia
Bewitching Cassiopeia illustrates the serpentine woman as a wraith being chased by curious children. Although she initially seems like a skilled costumer, the children have yet to discover the monstrous truth. This skin's splash art is lighthearted fun, and her in-game abilities emit a vivid burst, accompanied by the hazy ghosts of her victims.
Bewitching LeBlanc
Bewitching LeBlanc's design is a fun exaggeration of her role as a magician. Even so, it doesn't sacrifice her darker motives in the process. This skin repurposes her cloak into two pairs of wings, enhancing her design without drastically modifying her silhouette. In-game, her auto attacks are individual bats, followed by a ghastly purple trail. These visual effects are gorgeous, even if they have to make do with outdated animations.
Bewitching Neeko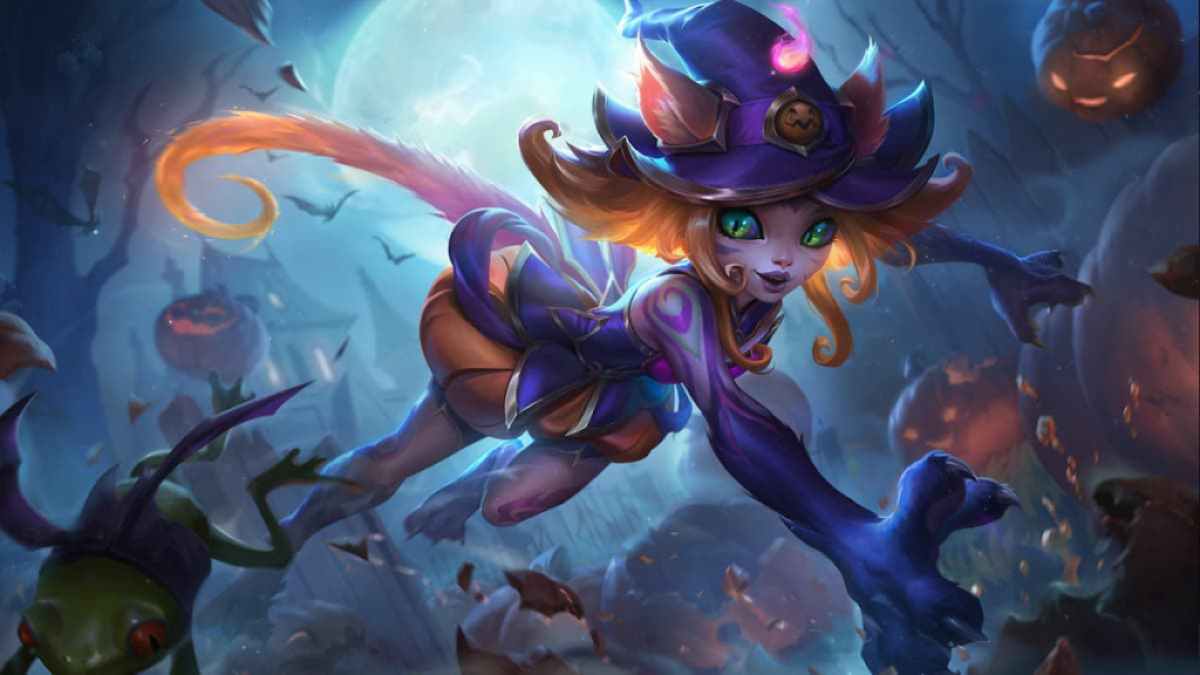 Bewitching Neeko is bright, colorful, and simply stunning. This skin portrays her as an arcane cat who chases away frogs. She wears a delightful sorceress hat and bears purple markings on her skin. Bewitching Neeko follows the best aesthetic route we could have imagined, keeping her childlike innocence even in the spooky season.
Bewitching Senna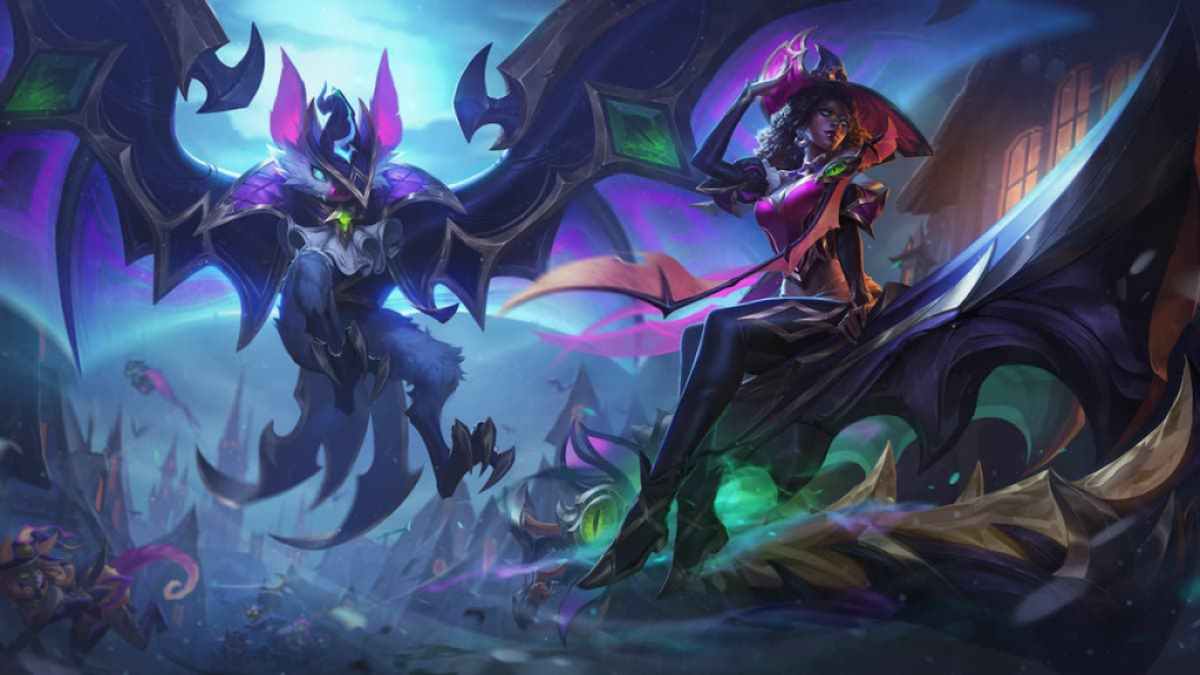 Bewitching Senna depicts her as an experienced witch who wears an oversized hat. If you have not noticed, every character in the Bewitching skin line wears a comically large hat except Yuumi. Thank you, Riot Games, for providing us with free serotonin. Also, the souls that Senna collects are pumpkins in this skin. This skin's visual effects feature a beautiful array of green and deep purple, finalizing the haunted aesthetic.
For more League of Legends articles, come check out Best Halloween Skins in League of Legends here on Pro Game Guides.