In Lost Ark, a Message In A Bottle is one of those items that occasionally drops. You can only get it on the Tortoyk Continent. While there may not be a way for you to get it sooner, you can see the location where we found it below.
Where is the Message In A Bottle in Lost Ark?
You can find a Message in a Bottle in the middle of Sweetwater Forest. It is located in the Destroyed Forest Trail. Players who are nearby will be attacked by monsters that automatically spawn there every so often. You can see the exact location below: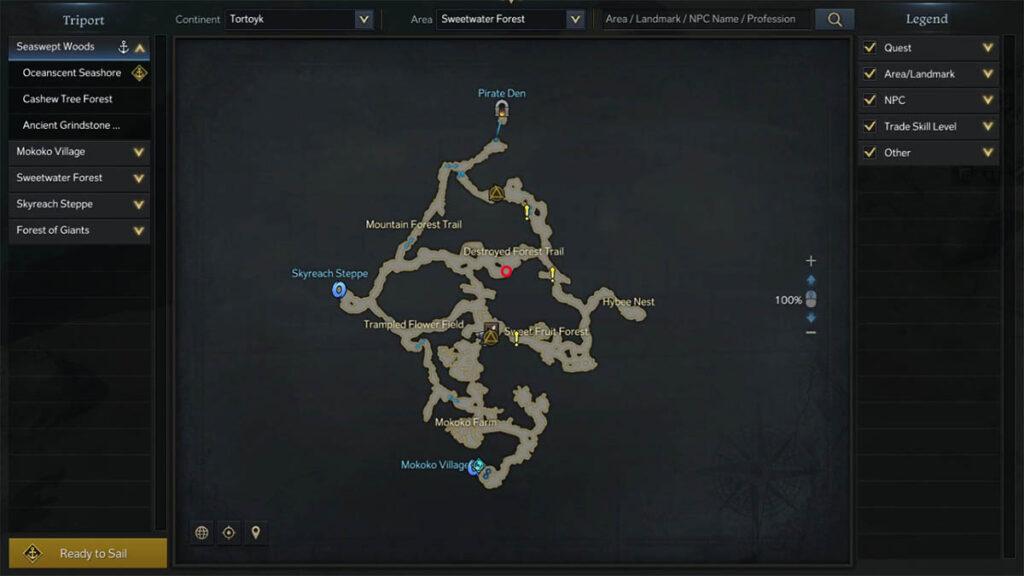 Related: How to get Hybee Honey in Lost Ark
We got it after beating the Extremely Fierce Crow, but it's a random drop. There is no evidence that killing harder monsters rewards these collectibles, but we find them more often when hunting these kinds of monsters.
It may take you longer, but you will eventually succeed because the monsters here are very weak. After you have collected it from a monster, you can use it.
Open your Inventory by pressing the I key, and then right-click on the Message In A Bottle. You will receive notification that the Message In A Bottle collection has been made in your Adventurer's Tome.
For more information on Lost Ark, check out Should you dismantle your equipment or sell it in Lost Ark? and Where to farm Levataonis Core in Lost Ark? on Pro Game Guides.