Lost Ark is an RPG by Smilegate that allows players to earn and unlock various gear throughout their time playing the popular free-to-play title from Amazon Games. As a product of Amazon Games, Lost Ark will enable players subscribed to Amazon to get additional bonuses in many of their games, including Lost Ark. The first bonus is the Relic Rapport Pack.
Players can visit the Prime Gaming Lost Ark page to claim the Relic Rapport Pack. Here, players will see a list of upcoming Prime Gaming drops. You must be an Amazon Prime subscriber to claim the Relic Rapport Pack. Click the first blue tab as shown below: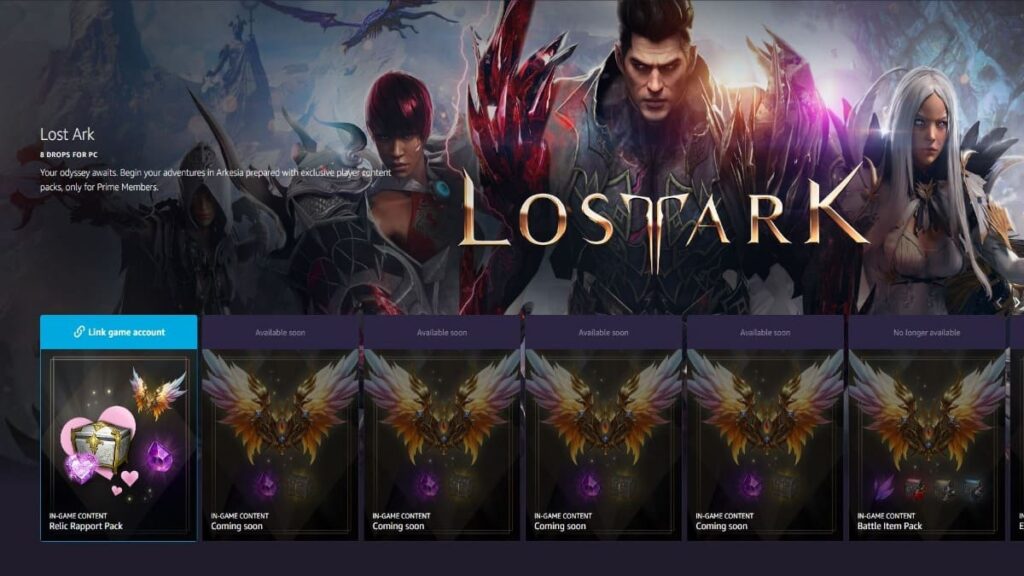 Next, you'll need to link your Steam and Amazon accounts to claim these bonuses. Click the blue bar labeled Link Game Accounts and move to a page that prompts you to log into your Steam account.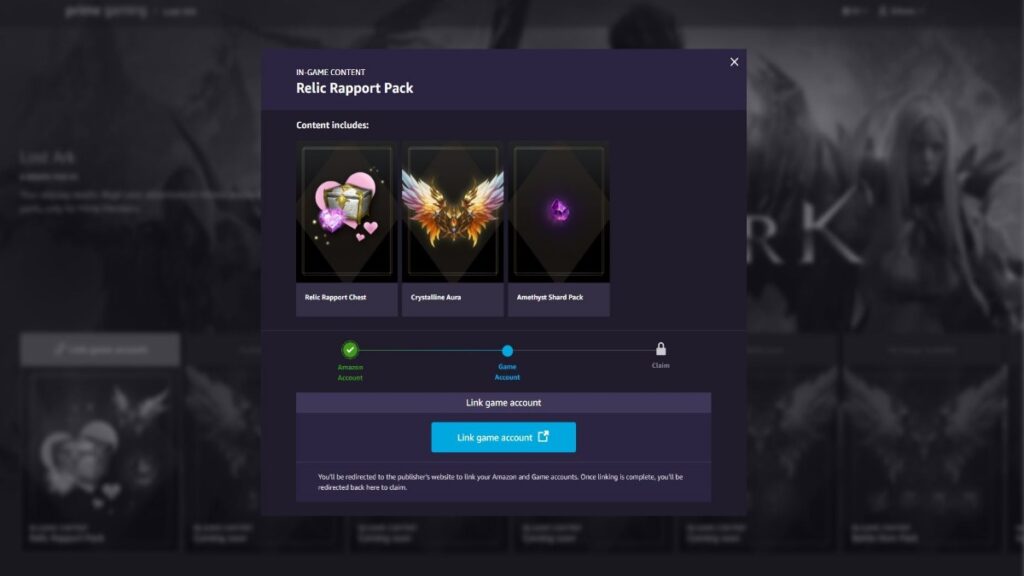 Once you've logged into your steam account, the link is complete. You're in the clear if you get the following screen after finishing the prompt. Return to the Prime Gaming page and Complete Claim to deposit this gear into your Lost Ark account.
What comes in the Relic Rapport Pack in Lost Ark?
The Relic Rapport Pack for Lost Ark contains the following items:
Relic Rapport Chest
Crystalline Aura
Amethyst Shard Pack
The Relic Rapport pack is only available for a limited time in Lost Ark, with Amazon alternating rewards regularly, so make sure to add this set to your collection before Amazon removes this reward tier. The official Lost Ark Tweet contains more details on this offer.
For more on Lost Ark, visit some of our other articles on Pro Game Guides, like our Lost Ark – Sorceress Build Guide.