Upon completing Luterra Castle, you unlock your stronghold and the ability to sail the world. Fortunately, you are also given a ship to sail the seas. However, if you are not happy with the way your ship looks, you change its appearance with skins. This may leave you wondering how to get ship skins in Lost Ark.
To get skins for your ship, you can purchase them through the in-game shop with Royal Crystals. Once you purchase them, you are free to change your ship skin. These are found in the in-game shop in the mounts and pets tab.
What do ship skins do in Lost Ark?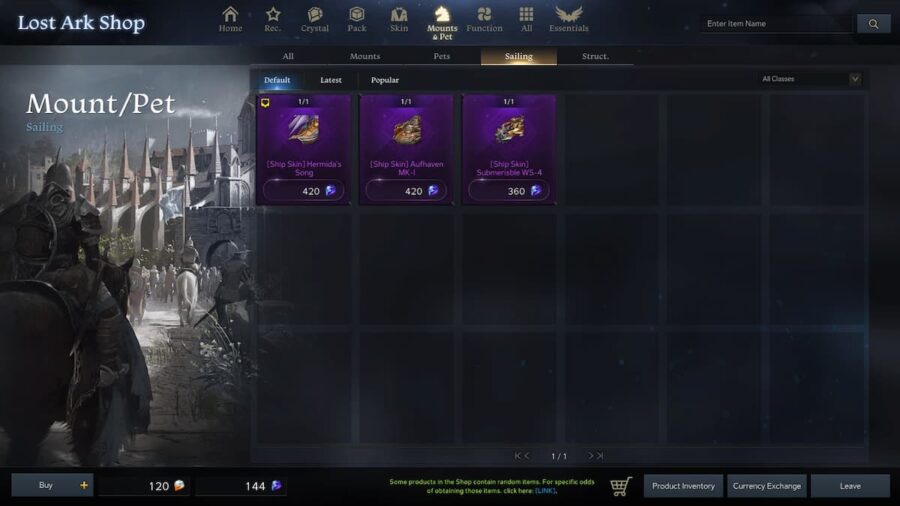 In Lost Ark, ship skins change your ship's appearance and grant various bonuses. These can be increased resistance to water hazards, better speeds, and even automatic boosting. We recommend Hermida's Song if you decide to purchase a ship skin due to its bonuses.
But if you don't want to spend the Royal Crystals on a ship skin, the default ship is perfectly fine and will get you where you need to. Otherwise, spend that currency and equip that ship skin!
For more information on Lost Ark, check out How to get Crafting Acceleration Chips in Lost Ark and What are Hazardous Waters Resistances in Lost Ark, explained on Pro Game Guides.