The MMO Lost Ark has a great deal of content for players to experience. One thing players can do is find all the Hidden Stories. Players can find these collectibles in the Adventure Tome on the right side of this menu. One of these collectible stories is the Regent's Donkey Ears.
You might be wondering where to find the Regent's Donkey Ears in Lost Ark. You can find it on the continent West Luterra in the Battlebound Plains. Go past Flamecliff Fortress, heading toward the circular part of the map. Hug the wall on your character's left. You will pass a copper ore vein and come to a nook off the circular path. There will be a pot next to the river.
Related: Where to farm A Pendant of the Fallen Noble in Lost Ark?
Interact with it to complete the Regent's Donkey Ears collectible story. Finding all of these Hidden Stories is necessary to 100 percent the game, so you will need to seek them all out if you want to do this.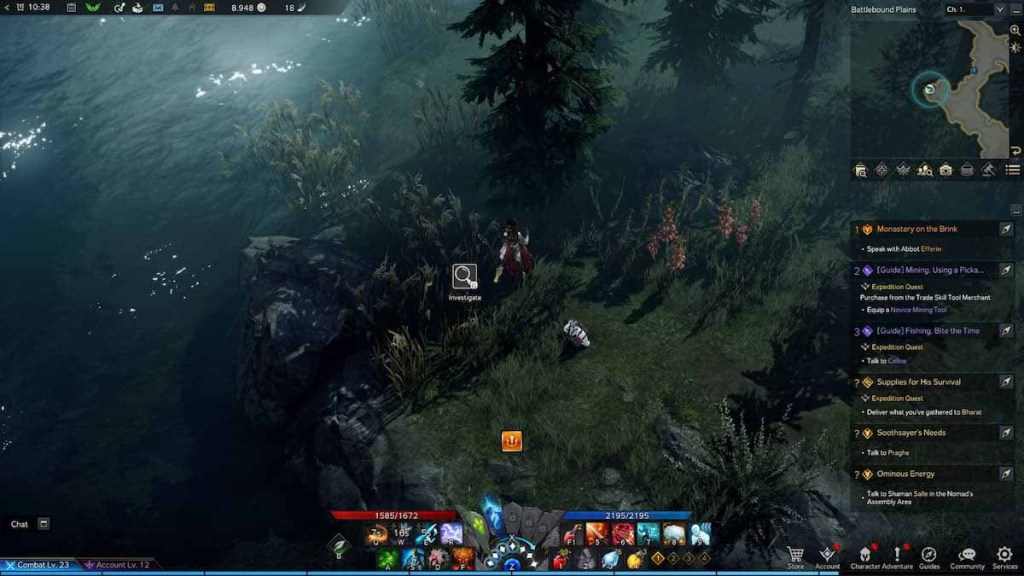 Hidden Stories give small bits of background story and lore. This can be information about an NPC, the world, or an event that has already happened. Seeking them out is a good way to increase your knowledge of Lost Ark's world. Happy hunting!
For more information on Lost Ark, check out Should you dismantle your equipment or sell it in Lost Ark? and Where to farm Levataonis Core in Lost Ark? on Pro Game Guides.