While Mario + Rabbids Sparks of Hope is a certified RPG, not only because of its turn-based battles but because of the existence of quests. The Riddle of Pristine Peaks is the second quest in a series of archaeological ones given to you by Professor Backpack. You can unlock it by speaking to him after the second boss. Here's how to solve it.
The Riddle of Pristine Peaks solution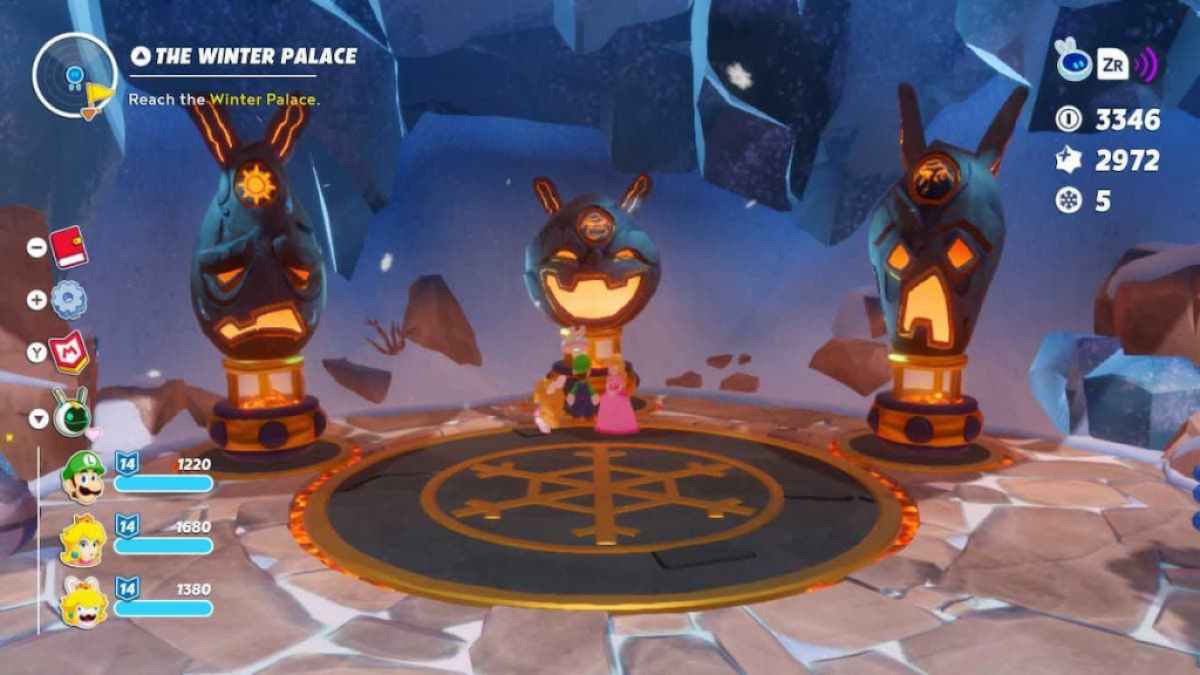 The corresponding symbols each face should show are: the sun, the mask, and Cursa. The symbols should reflect the ones shown in the photo above. This puzzle quest aims to get the three statues to reflect the words of the riddled clue Backpack finds in his studies. The clue is as follows:
"The sun beat down upon Pristine Peaks, sweat glistened on Rabbid cheeks…
Rabbids set themselves on a task, to sculpt a refrigerating stone mask!
It will breathe cool air upon our backs! But then came Cursa's dark reprisal.
The mask was corrupted with a tentacle's arrival. Its icy roar threatened all survival."
Related: Where to find the three penguins in Mario + Rabbids Sparks of Hope
There are three Rabbid statues in the area, and they should reflect the Rabbids' emotions during the three important phases described in the riddle: a time when it was hot, a time when the mask made the temperature just right, and the time Cursa arrived.
If you want to track all of the quests you've accepted, press the minus - button on your Nintendo Switch to access your journal. It contains your map, memories, and completion rate. Your quests can be viewed by pressing X while on this menu.
For more help with Mario + Rabbids Sparks of Hope and other role-playing games, take a look at some of our other posts here at Pro Game Guides.