Marvel Snap is a fast-paced competitive CCG that features locations, heroes, villains, and more from the Marvel universe. If you are just starting out, you may be confused or unsure of how the game is played. We have compiled a list of tips and tricks for beginners below.
Marvel Snap Beginners Guide
Build combos
Marvel Snap features a relatively small deck size of twelve cards. This means that you can more frequently draw your combo cards—allowing you to reliably build your deck around them. We recommend building your deck around one or two combos that provide synergy between all your cards.
Play slow
Marvel Snap is a fast-paced card game, but taking your time pays off. It can be easy to just rush through all six turns and play your cards on auto-pilot, but you will want to think ahead. Placing your cards strategically allows you to act accordingly if a powerful location is revealed or your opponent goes all in on a location.
Related: How to get Gold in Marvel Snap
Recognize your opponent's plan
With all twelve cards in a deck, it can be easy to determine what strategy your opponent is using. Keep an eye out for key cards that will reveal their play. If you can predict what they are going to do, you can counter their strategy before it has time to take off.
Locations matter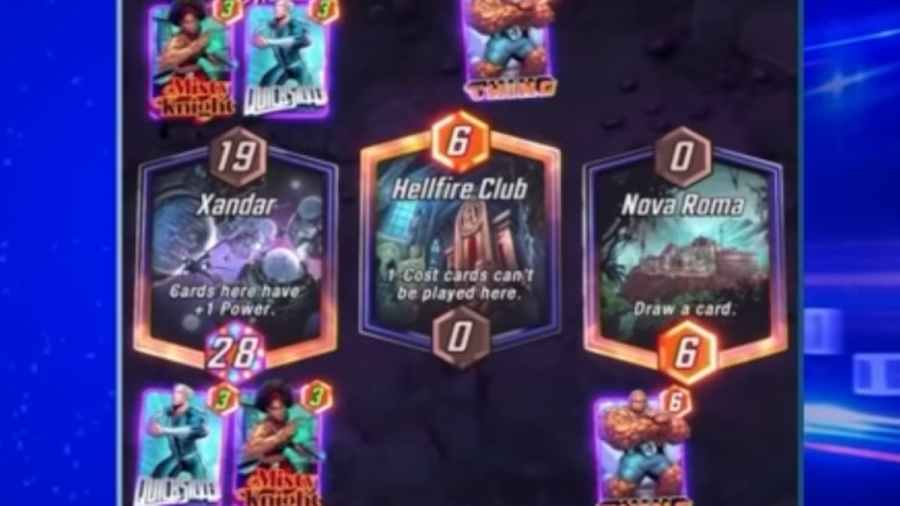 There are three locations in a match, and only one's information is available at the start. Locations can radically change a game, depending on which is revealed. Sometimes, it is better to play a card on an unrevealed location before it flips and activates its effect. There is a certain amount of risk vs. reward in Marvel Snap, and locations can dramatically increase this.
Know when to Snap
One of the main mechanics in Marvel Snap is Snapping. This increases the number of Cubes at stake. This will greatly increase your rank if you are victorious, while losing has the opposite effect. As such, you will want to consider all factors before you Snap. Sometimes, it is better to take the smaller number of Cubes or retreat rather than risk losing multiple Cubes for a risky play.
Complete missions and upgrade your cards
One of the most important things you can do is complete missions and upgrade your cards. Missions will reward you with valuable Credits you can use to upgrade cards. This increases your Collection Level and rewards you with more cards, boosters, and Credits.
Build multiple decks
You can have multiple decks in Marvel Snap, and with decks consisting of twelve cards, there are numerous combinations to create. Don't be afraid to experiment with different builds and combos. The nature of Marvel Snap means you can quickly recover lost Cubes in a few matches.
For more information on Marvel Snap, check out What are Featured Locations in Marvel Snap? and How to earn Credits in Marvel Snap on Pro Game Guides.