There's as much love for Mass Effect as there is controversy over it. While not every entry is perfect, some winners among them are so good that fans can't seem to stop playing. To see what makes Mass Effect so appealing and understand where it falters, we've made a list of every Mass Effect game, ranked from worst to best.
The best Mass Effect games
5 - Mass Effect: Andromeda
To ensure that fans wouldn't argue about the Indoctrination Theory and the three choices of the original game, Mass Effect was moved to the Andromeda galaxy. There is very little fun or intensity in this game compared to the other ones. The player spends most of the game solving puzzles that aren't very interesting, and it takes a while for the game to get enjoyable. There were many bugs in this game at launch, but even after BioWare eventually fixed them, the game is still lackluster. Despite its advanced graphics, this wasn't an improvement from previous Mass Effect games.
Why Mass Effect: Andromeda is considered the worst Mass Effect game
It might seem like a matter of opinion now, but you had to have played it when it was released to understand why it was so awful. The animation bugged out a lot, the characters looked graphically worse than they should have, and the story didn't hold up compared to previous entries. There were also a lot of bugs that made it near impossible to play. Mass Effect: Andromeda added many more exploration and puzzle features, but it needed a lot of bug testing. Furthermore, many find the characters and worlds just outright less charming and realized than they are in Mass Effects 1 through 3.
Related: What are the 5 secrets in the Mass Effect 5 Poster?
4 - Mass Effect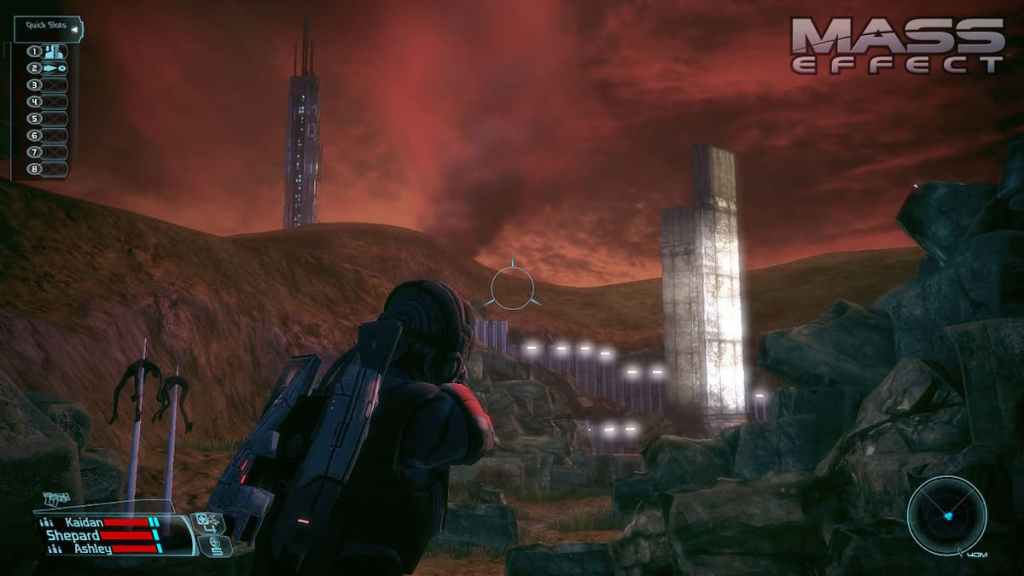 BioWare took a big leap of faith when Casey Hudson, the mastermind behind Mass Effect, pitched a trilogy. The first game was the beginning of a hugely controversial and influential series. Unlike the rest of Mass Effect games, the original Mass Effect sets up a great deal of lore and story for players. Indeed, it is the most RPG-like of the original trilogy, and the player spends most of their time talking and listening. The combat isn't as fun by today's standards, and it takes effort to keep playing, but it is worth it in the end. Instead of skipping around, you should start with the first game in the Legendary Edition if you want the full experience.
Should I play the original Mass Effect?
It is technically not mandatory to play the first Mass Effect game if you have the Legendary Edition. You can see what happened in the first game by reading the Genisis comic in the game. Then, you can select what happened in the first game when you start the second. There are many things you won't be able to get in the extra storylines, so we recommend playing the first game. Even when you play the Legendary Edition of Mass Effect, it will not change the fact that the game is old. Focus on the story instead of the dated controls and the combat, which aren't that fun anymore, and you'll enjoy the game.
3 - Mass Effect 3
Mass Effect 3 is great up until the last hour. It feels like it is Shepard and the crew's last adventure, and it makes good on many decisions made throughout the series. The entire story is excellent until the end, when the plot shifts, and fans discovered many plot holes in all that was said and done. There is no sense in the ending because it contradicts what happened in the series, but we assume there was some time constraint. Some fans did not believe the ending shown and came up with the Indoctrination Theory, which is fun to learn about if you have already finished the trilogy.
Why Mass Effect 3 had so much controversy
Mass Effect 3's ending disappointed most fans, primarily because they were told it wouldn't be an A, B, or C ending, and it was. While the multiplayer was fun, it was forced upon players who wanted the best ending, and to make up for this, BioWare "clarified" the ending. Fans were so upset about these empty promises that the Better Business bureau filed a lawsuit against BioWare and EA. BioWare and EA were cleared of charges because they did technically give three endings that were different enough. 
Related: How to import your character in Mass Effect Legendary Edition
2 - Mass Effect 2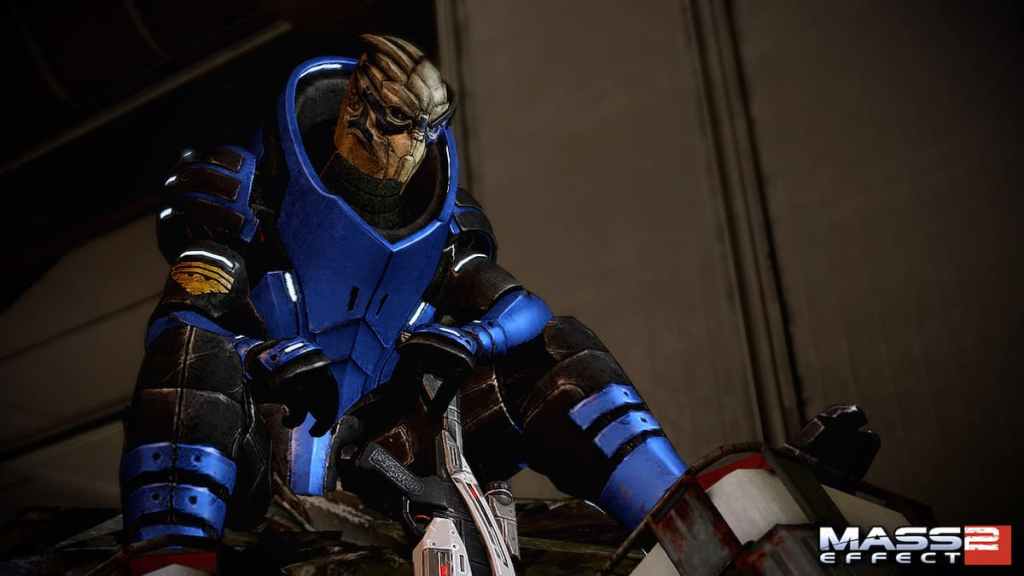 Mass Effect 2 is the best Mass Effect because so many improvements were made over the original, from combat to quick-time events. Additionally, the ending was satisfying and gave fans a reason to buy the DLC to find out more about Shepard. It also didn't often expect the player to know what happened to understand what was going on, so you didn't need to play the first Mass Effect to get enjoyment out of this one. It was a great game, even without having played the first, because it focused on its own story. 
Why Mass Effect 2 is considered the best Mass Effect
In addition to the improvements over the original, Mass Effect 2's fan base grew exponentially. Here, BioWare added a lot more third-person0shooter combat to match Gears of War and Uncharted. The fast-paced action made the game accessible for everyone. But most of all, fans became deeply invested in their crew and each of their respective stories.
1 - Mass Effect Legendary Edition
Fans requested a remake of the original three games for years, and their wish was finally realized with the Legendary Edition. While more of a remaster, all three games have been improved and put together in a neat little package. It didn't come with ME3's multiplayer, but it comes with all the DLCs. Anyone interested in the series should get the Legendary edition; it is the best experience for fans. It even outsold EA's expectations, which they will undoubtedly consider when deciding what to remaster next. We have made sure to check if Mass Effect Legendary Edition is on Gamepass, just in case it leaves anytime soon.
For more on Mass Effect, check out All New Character Creation Options in Mass Effect: Legendary Edition or How to fix crashing in Mass Effect Legendary Edition here on Pro Game Guides!