Though the game will introduce them four at a time, Miitopia has a total of 14 jobs—and not all of them are worth investing EXP into. While a job's in-battle skills are important, you also need to take into consideration their utility out of battle, and how well CPUs use these skills, since your character is the only one you can control.
That said, here's a quick guide to the best jobs in Miitopia.
1. Pop Star
Pop Stars are a fan favorite for their ability to instantly end quarrels alone. The CPU will even prioritize this move when it senses fighting between allies. Aside from that, Pop Stars can deal substantial AoE damage on their normal attacks, which works well with Hyper Sprinkles, give allies another turn, and sometimes revive them from death.
2. Mage
Mages are the best damage dealers in Miitopia. Just keep feeding them with food that boosts MAG and MP. They have three types of offensive spells: Fire (single target), Lightning (three targets, with more damage dealt to the monster in the middle of the strike), and Explosion (AoE). Mages are also one of the fastest characters in the game, so they almost always go first.
Related: What is the maximum HP and MP Sprinkle upgrade in Miitopia?
3. Chef
Chefs are the best healers in Miitopia. Their heals aren't as big as the Cleric's, but they can mega heal the entire party with (unlike Clerics who focus on single target heals). Clerics are also really speedy. Chefs, on the other hand, will get their turn after the monsters attack, putting them in a good position to heal. Any banana eaten with a Chef in the team will sometimes have its effects doubled.
4. Warrior
Warriors have the highest base ATK in the game. On lower levels, they can perform powerful single target attacks, but they get equally deadly AoE skills later on. They're also the best tank in the game, with the second highest base HP (next to Vampire) and DEF stats nearly as high as the Tank's. The Warrior's one trade-off is that they're slow, so be sure to invest food into their SPD.
5. Cat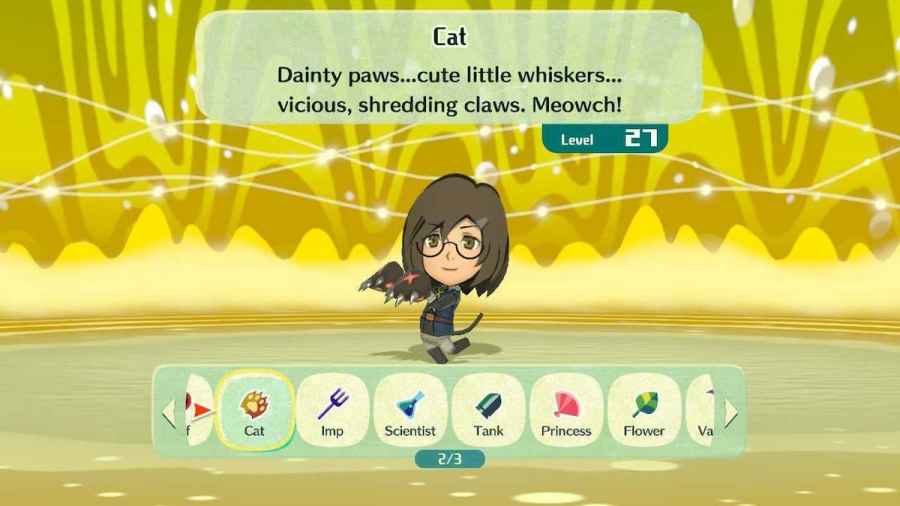 The Cat made it to the list simply because it's the only job with a skill that can farm food. But other than that, they're also the fastest characters in Miitopia and boast the third highest ATK in the game. Cats, like real-life cats, are self-sufficient. They can restore their own HP and boost their own ATK. Sometimes, they'll even heal an ally's MP.
6. Elf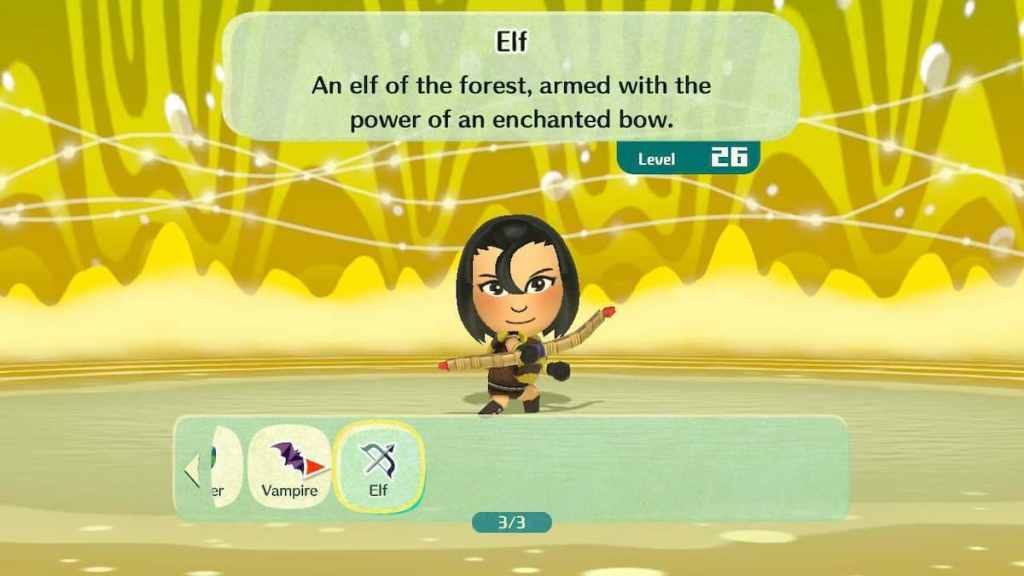 The Elf job only has a few skills but they're so useful and consume so little MP that they're arguably the best one to level up... so long as it's assigned to your playable Mii. The best times to use each skill are very circumstantial, such as casting Forest Aegis (barrier skill) on each ally—starting with the most fragile one—when you're up against multiple strong enemies or blasting monsters with Enchanted Arrows (AoE MAG skill) if they look easy to beat.
For more help with Miitopia, we at Pro Game Guides have you covered.