Minecraft Legends has all the blocky goodness of Minecraft but with an added helping of strategy, replacing much of the world-building with tactical strategy elements. It's a more structured experience, with a rich campaign as well as a competitive PVP mode. Minecraft has always been about sharing experiences with friends. So, if you're wondering how many people can play Minecraft Legends together, read on below.   
Is Minecraft Legends 2 player?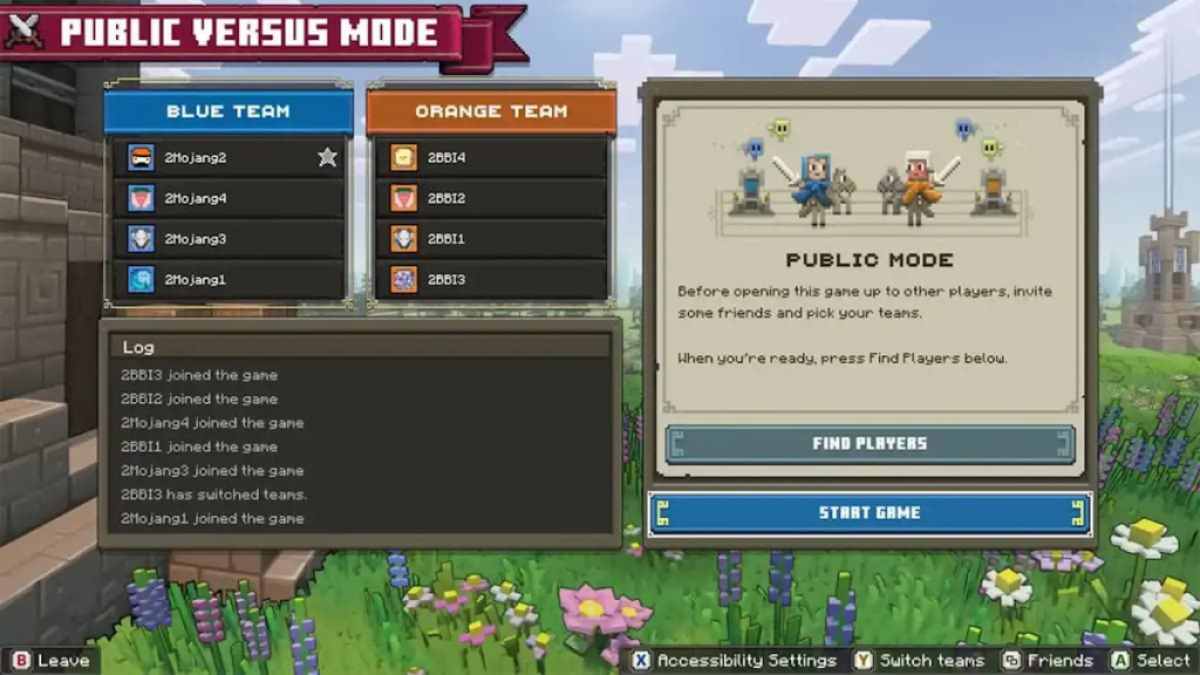 The good news is that yes, Minecraft Legends is available to play two-player. In fact, you can play with up to seven friends at once depending on which game mode you choose. If you want to play co-operatively, you can play either the full campaign or a scenario together with up to three of your friends. Or if you want to play a PVP battle, you can play as two teams with between one to four players on each team. It's also worth noting that Minecraft Legends is fully cross-play, so it doesn't matter whether your friends are playing on a handheld, console, or PC as you can still team up.
How many people can play Minecraft Legends co-operative
You can play the campaign, or a campaign scenario, on your own or with up to three friends. Simply go to your Friends List (there's a button on the bottom right on the Campaign screen) and invite up to three friends to join you. Even if you've started a campaign solo, you can change its settings to multiplayer and invite them.  Alternatively, you can join a game your friend has set up by clicking the Friends button, finding the friend on the list who is hosting, and clicking Join Game. Either way, you 'll soon be fighting your way through all kinds of different mobs with your buddies.
How many people can play Minecraft Legends PVP
To play a PVP match, you'll need to select Versus Mode in the main menu rather than Campaign. From there it is the same story as above. Use the Friends button to invite up to seven of your friends to a battle. Each of the two teams will have its own Well of Fate and you'll need to destroy your opponents' well to win.
If you want more Minecraft Legends guides, we've got you covered at Pro Game Guides! Check out How to get Flame of Creation in Minecraft Legends or Best mounts in Minecraft Legends – All mounts, ranked.