Minecraft officially only has two bosses, the Ender Dragon and the Wither. However, we at Pro Game Guides like to be thorough, and feel like if you're looking for all Minecraft Bosses, you're likely looking for information about all the difficult battles in the game. So read on below to see the list of Minecraft Bosses, mini-bosses, and boss events!
All Minecraft Bosses
We're going to separate these into two categories:
Big Bad Bosses
Mini-boss Events
In total, we've got a list of five difficult situations you could find yourself in, so read on and watch out!
Big Bad Bosses
These mobs are always hostile, and always hard. Luckily, you'll only run into them if you're searching for or summoning them.
The Ender Dragon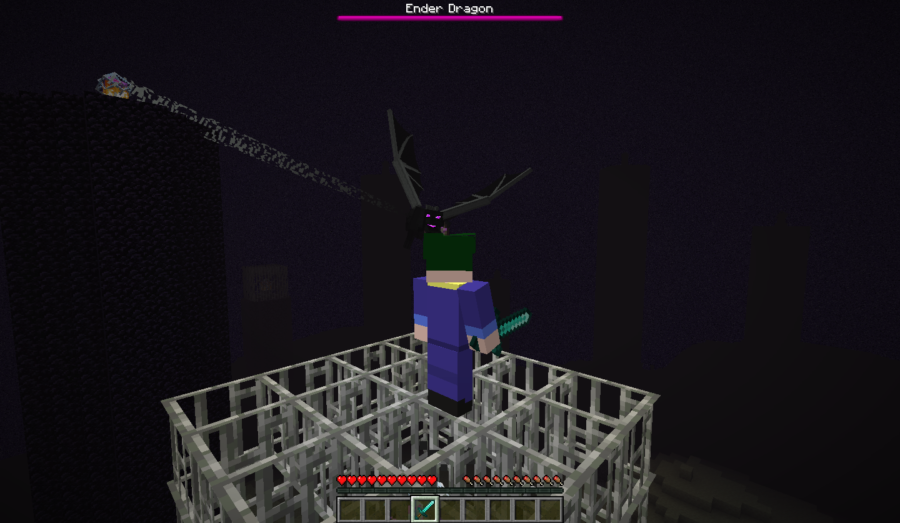 Our classic boss! When The Ender Dragon was first implemented, it was a fairly simple battle. Avoid getting hit, destroy the End Crystals, and swing away! Since then, it has become significantly more difficult to destroy. It now uses Fireballs and Dragon Breath attacks, and has multiple different phases. One of these phases even blocks arrow attacks, so you have to get up close and personal to do any damage.
HP: 200 (100 hearts)
Drops: 12,000 XP (First Dragon), 500 XP (Every subsequent Dragon), Dragon Egg
---
Related: Minecraft: How to Make Netherite Armor, Tools, & Weapons - Pro Game Guides
---
The Wither
The Wither is currently the only boss that you must summon the first time if you want to fight it. It attacks you with floating Wither skulls and has multiple features that make it a very difficult encounter. It heals one half heart every second, and two and a half hearts upon every mob or player it destroys. Once it drops below half its health, it gains Wither Armor, making it completely immune to ranged weapons. Be sure to stock up on health or regeneration potions before you summon and beat the Wither!
Mini-boss Events
Although these events are rare, you can accidentally run into them! For this reason, if you're in survival (and especially on hard mode), it's best to have some good gear and potions ready at all times.
Piglin Parties
If you are in the Nether without at least one piece of gold armor on you, Piglins will attack you on sight. On top of that Piglin Brutes are undistracted by gold armor and gold drops, and will attack you regardless. Piglin Brutes are a stronger variant of the Piglin race, and can quickly do a lot of damage if you're not protected. If you walk into an area with a lot of Piglins without any gold armor, it will become very difficult to fight off multiple mobs at once. They are often walking around in groups, so escaping is unlikely.
Although Piglin Parties are not an official event, we thought it only fair to give you proper warning. Stumbling into this situation in the Nether is common, so be careful!
HP: Piglin (eight hearts), Piglin Brute (25 hearts)
Drops: Golden Weapons, Golden Armor, Golden Axe
Raiding Parties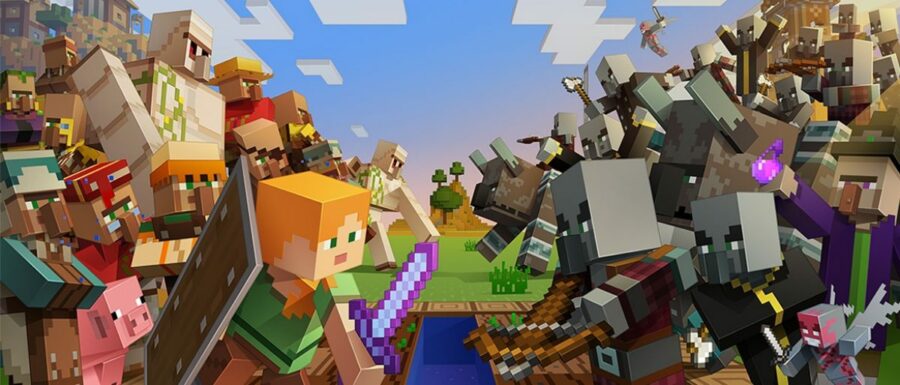 A Raiding Party only happens when players enter a village while they have the Bad Omen status effect. Raids spawn multiple different types of mobs and contain multiple waves for you to fight through. You'll come face to face with several of the toughest mobs in the game, such as the Ravager and the Evoker. Due to how many mobs spawn, it is strongly recommended that you take on this event with several friends. Fight Illager Raids with your own Raids!
HP: Pillager (12 hearts), Vindicator (12 hearts), Witch (13 hearts), Evoker (12 hearts), Ravager (50 hearts)
Drops: Ominous Banner, Crossbow, Totem of Undying (Evoker), Emerald
---
Related: Minecraft Best Enchantments - Armor, Sword, Pickaxe, Trident & More! - Pro Game Guides
---
Ocean Monument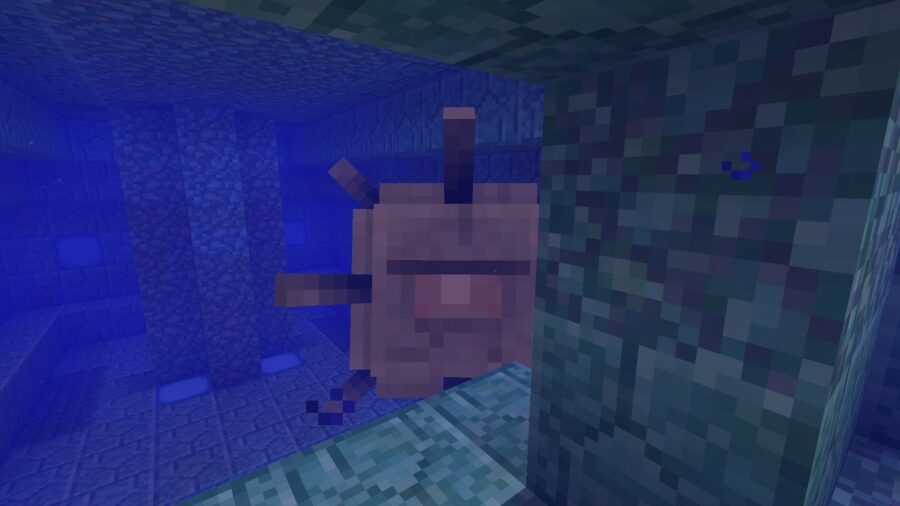 The Ocean Monument was an exciting addition to Minecraft because it was the first time Survival players could start decorating their homes with some more vibrant colored blocks. It is also quite a difficult challenge because you have to fight the Guardian and the Elder Guardian underwater! The Elder Guardian inflicts the Mining Fatigue status effect, which greatly decreases your mining speed. The Ocean Monument is a fun structure to explore and has some great loot, but be sure to bring Potions of Underwater Breathing and be ready for a fight!
HP: Guardian (15 hearts), Elder Guardian (40 hearts)
Drops: Sponges, Various fish, Prismarine Shard, Prismarine Crystals
There are certainly other difficult areas and events in Minecraft, but these are the most difficult, which is why we wanted to classify them as bosses. Drop us a comment if you think anything should be added to the list!
At Pro Game Guides we have many articles that offer a fresh look at all Minecraft features! Make some time to check out our Best Potions and Recipes!