Minecraft gives you almost endless possibilities when it comes to designing buildings. All you need is a few bricks and a lot of imagination. If you're searching for inspiration, you can always find great Minecraft castle blueprints online. They're made by very skilled artists who are more than happy to share their ideas.
Best Minecraft Castle Ideas
Minecraft medieval buildings draw inspiration from castle-themed LEGO sets that are still very popular. Castles allow you to test your building skills, as they require planning and patience. There are a lot of impressive structures out there, and we chose these as the best Minecraft castle blueprints examples.
Related: Best Minecraft Speedrun Seeds
Minecraft Huge Castle
If you wish to create this colossal castle as BlueNerd did, you'll need to be prepared. This is not only a castle, but the whole courtyard is filled with decorative details like flowers and trees. Like every great project, take your time and enjoy the scenery. Minecraft castle building is all about the road traveled, not necessarily a destination.
Minecraft Whimsical Castle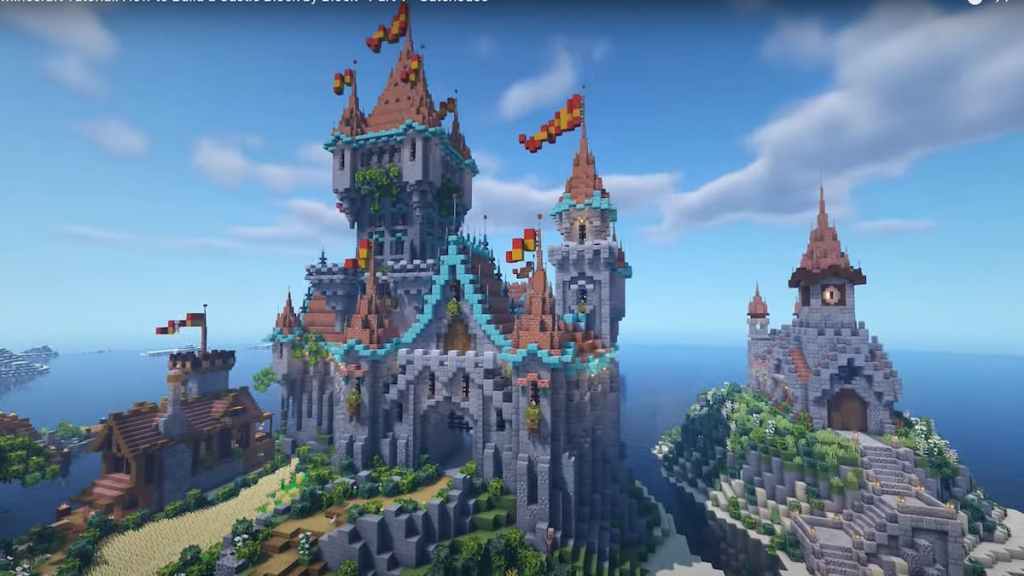 When you plan a building, how it will look depends not just on Minecraft castle blueprints, but also on your materials. One of the best examples of a great synergy of different kinds of stones, bricks, and wood materials is Minecraft Whimsical Castle, made by Anterboy. If you look at this beautiful seaside mansion, you'll notice many colors and different kinds of stone. Even the flags are in two colors!
Minecraft Dracula Castle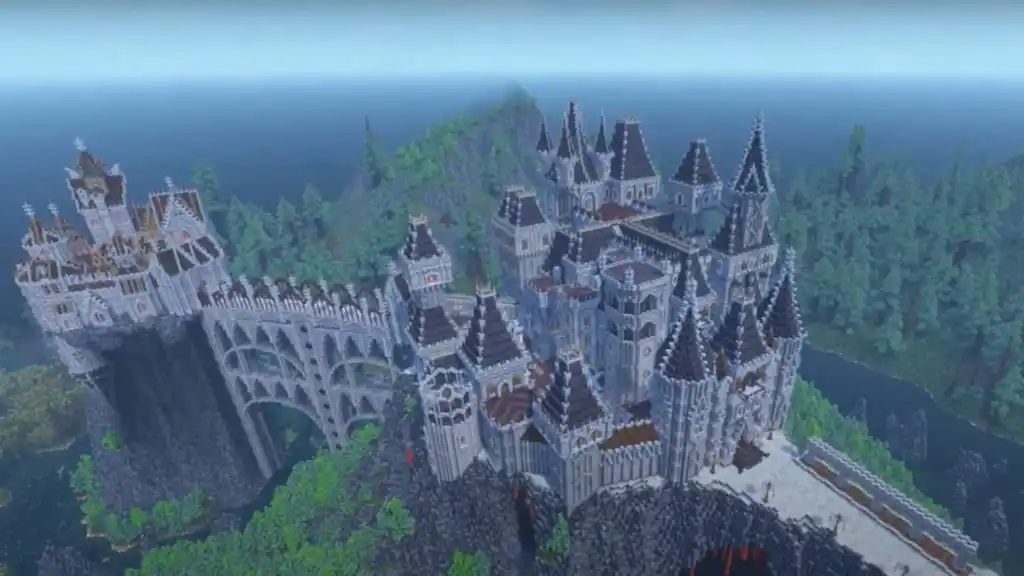 Gothic architecture is never out of style, especially if it's Dracula's Castle. With this creation made by Geet Builds, you can imagine what it's like to live as a vampire in Transylvania. The blood-red-painted windows are here to make an even more sinister atmosphere. If that's not scary enough, you have a bat cave just under the bridge.
Castle Dyed in the Morning Glow
Castle Dyed in the Morning Glow looks like a real-life picture of some toothpick building, right? Of course, it's a pure product of Minecraft craftsmanship, but you still need to look at it twice just to be sure it is not an offline product. The attention to detail from author Tomaton is fantastic, so it's a great challenge to replicate his work.
Blackstone Medieval Castle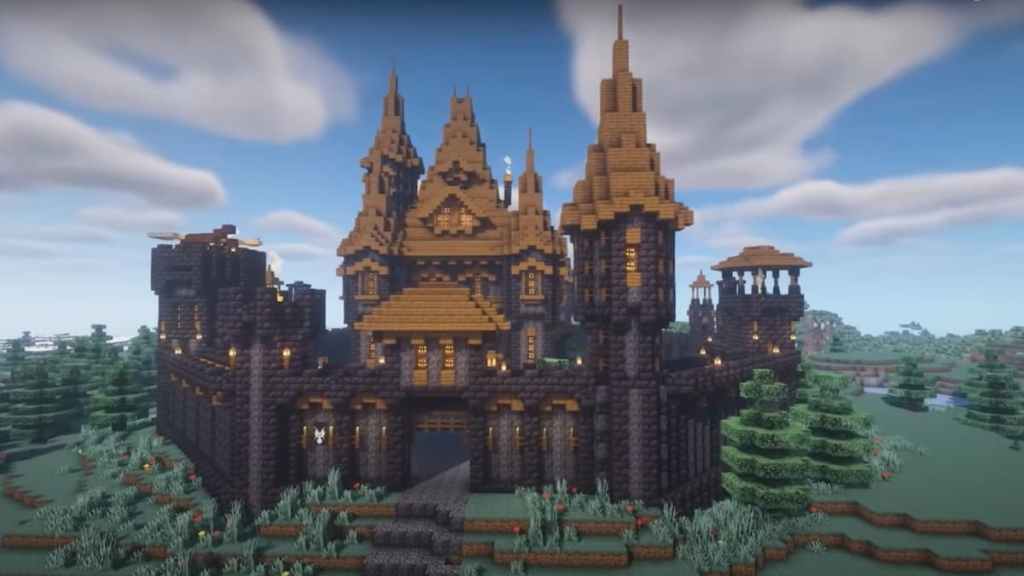 Blackstone Castle is not about colors—as you can see, there are only two of them. Attention to detail is what makes it appealing. If you look closely, you'll notice a lot of blocks of diffrent shapes and sizes. Just look at the windows and the sheer number of bricks used for walls. You'll need a lot of dedication to make Stevler's creation, but it'll be worth it.
How do Minecraft Castle Blueprints work?
Minecraft castle blueprints give you an idea of how to construct a building, just like LEGO instructions. The great news is that, besides explaining the building process, you'll also have information on all the materials you need. In that way, you can create a replica of someone's masterpiece.
For more information on Minecraft, check out Best Minecraft Island Seeds for Java & Bedrock and How to craft a Boat With Chest in Minecraft on Pro Game Guides.