When building a chicken coop in Minecraft, the first question that players should answer is whether they are trying to build a manual or an automatic coop.
Manual coops will require players to run through to pick up eggs occasionally, and other items dropped from the chickens, and while this may seem like a pain, it also makes it easier to thin out the flock to get meat and feathers when the time comes.
Automatic chicken coops will employ chests and hoppers to automatically collect eggs dropped by the chickens and neatly distribute them into chests where players can collect them when ready.
Best Automatic Chicken Coop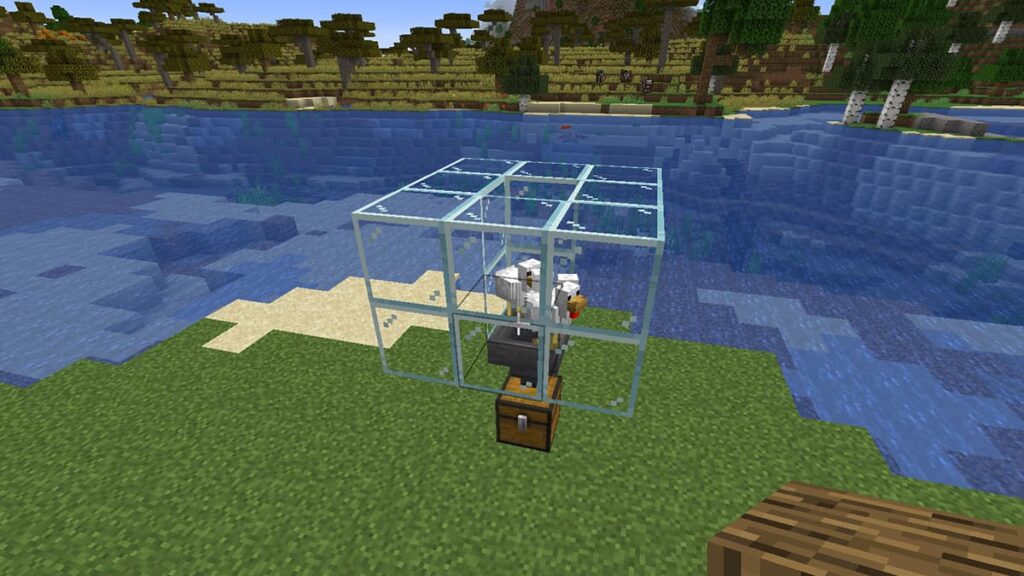 Automatic chicken coops can be as elaborate or as simple as players desire. The basic idea behind them is that chickens will be confined to an area directly above a hopper, meaning that any item drops can be funneled into a chest for later retrieval. The area where chickens are housed can be as small as a 1x1 though ideally, they would have more room to move around to avoid any suffocation or glitching when their numbers get high. An automatic chicken coop of 3x3 or larger will give the chickens plenty of space to move and give players easier access when trying to feed or cull the chicken flock.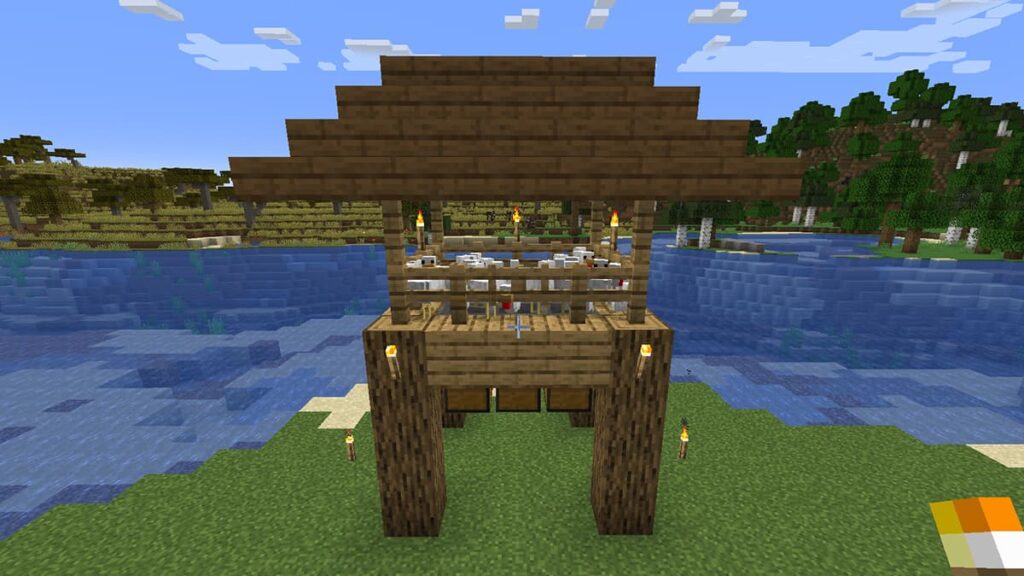 Related: Minecraft Best Essential Farms
Best Manual Chicken Coop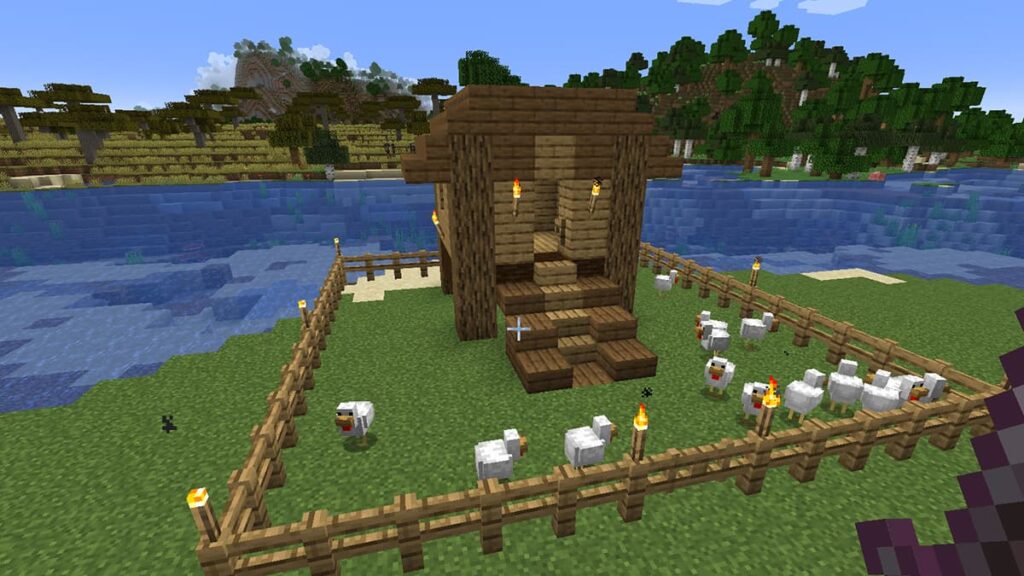 Players have a lot more freedom when creating a manual chicken coop, as there is no need for specific chicken placement due to the removal of hoppers and chests from the equation. Manual chicken coops can be made in many different ways and are sometimes the best option for players who value the aesthetics of their builds.
Manual coops may be unattractive because they require more player interaction, but this isn't necessarily bad. Manual chicken farms are often more open and allow players easier access when trying to feed or cull the flock's numbers. Having the ability to feed and then the chicken's numbers when needed means players can benefit from the farm more as they can get experience from breeding and a steady source of food from killing off excess birds.
Tips For Both Chicken Coop Styles
Whether players choose to make an automatic or manual coop, it is important to note that for the chicken coop to work properly, the birds will need to be surrounded by walls or fences to avoid them despawning. Players should also keep lighting in mind when playing on increased difficulties, as mobs spawning in or near the chicken farm can often cause issues for players.
Want to make more farms in Minecraft? Check out How to create a Minecraft mob farm on Pro Game Guides.