Minecraft is a game that allows me to express myself in hundreds of ways. However, one of the most important ways of self-expression inside the game is my username. The name that appears in chat and the one floating above my head is a key part of the in-game identity, which is something very important to me, as I'm sure it is for you. But what if you have a change of heart or receive a new nickname you'd want to show off? This guide will go over how to change your username in Minecraft Java Edition.
Changing your Profile Name in Minecraft
You can change your username in Minecraft for free by following the steps below: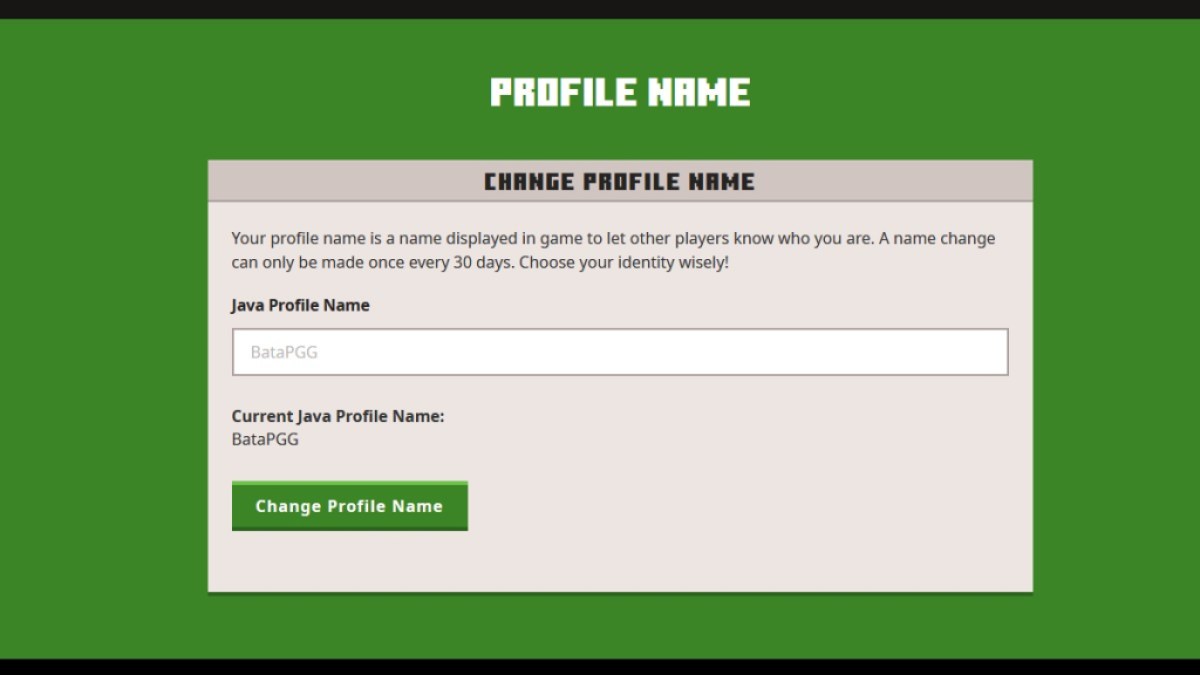 Go to www.minecraft.net.

Log into the website using your Minecraft account username and password.
Go to the Profile section of your account by hovering over your username in the top right corner and selecting "Profile."
Click on My Games on the menu on the left-hand side.
Select Profile Name on the Minecraft: Java edition.
Enter your new profile name in the Java Profile Name text box.
Click Change Profile Name to confirm the change.
The name change will be instantly visible even if you use crossplay, excluding the Bedrock edition. Keep in mind that you can only change your username once every 30 days, so choose wisely. To avoid being stuck for a month with a name you do not want. Another important note is that Minecraft will put your previous username on hold for 37 days. That way, after the 30 days are up, you still have a week to change your username back to the previous one before Mojang releases that name to other players.
For more help with all things Minecraft, be sure to check out our other guides, like our How to cancel Minecraft Realms Subscription right here on Pro Game Guides.