Minecraft players can craft a seafairing mobile chest carrier with very simple crafting recipes. Known as the Boat With Chest, this can be done very early in the game, which is good because you'll need it to explore the best Minecraft seeds. If you want to create any objects in Minecraft, you'll need a Crafting table and then you'll need to organize the materials in the right order.
How to make a Boat With Chest in Minecraft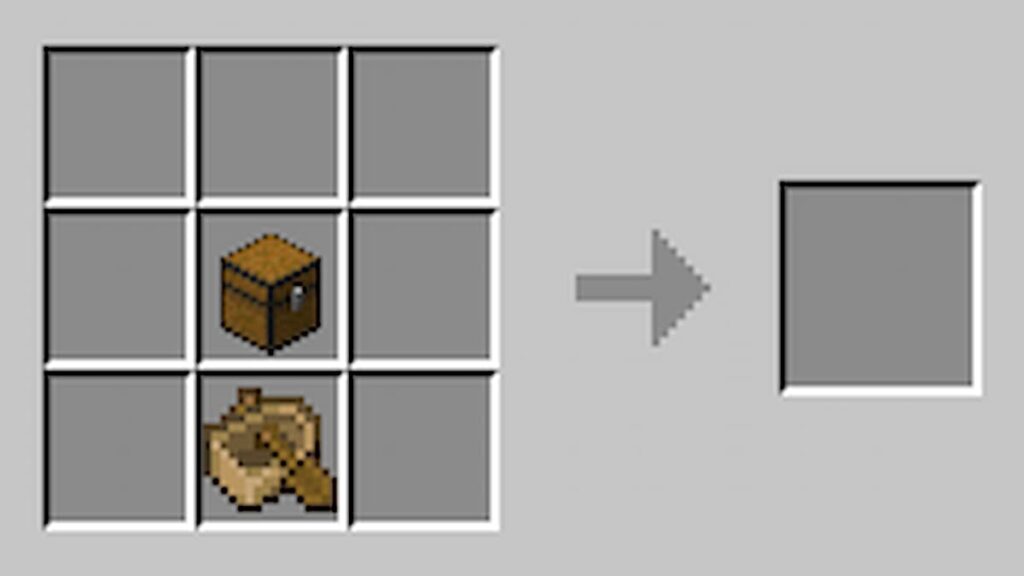 The crafting recipe is shown in the image above. You need to place a boat and shovel in the center bottom slots and a chest in the middle slot. From there, you can craft a Boat With Chest and use it whenever you'd like.
The storage of a Boat With Chest is the same as a single chest, meaning it has 27 slots for players to use as storage.
Related: How to Restart Minecraft Launcher
How to craft a Boat in Minecraft
Above, we have the recipe for crafting a boat. Fill up the three bottom slots and the left and right slots with wooden planks. Then, put a shovel in the middle, and you can make a boat.
How to craft a chest in Minecraft
You can craft a chest by filling all slots in the crafting table except the middle one with any type of wooden plank. The chest will remain the same regardless of the material you use. Otherwise, just follow the recipe in the picture above.
For more on Minecraft, check out How to locate a Pillager Outpost in Minecraft or All New Biomes in Minecraft The Wild Update (1.19) here on Pro Game Guides!