Lush Caves are commonly sought in Minecraft after the release of version 1.18. These are beautiful new caves that are filled with content released in version 1.17 and 1.18, ranging from things like new ore to hanging plant growth. Some players even seek them out for the sole purpose of establishing a base in the aesthetically pleasing underground biome.
To find a Lush Cave, your main goal will be to find temperate forest biomes such Birch Forests, Dark Forests, and Jungles. Within these three surface biomes, you will need to look for Azalea Trees. These trees don't spawn only in the three biomes listed, but that is where you'll find them most often. The image below shows an example of how an Azalea tree looks.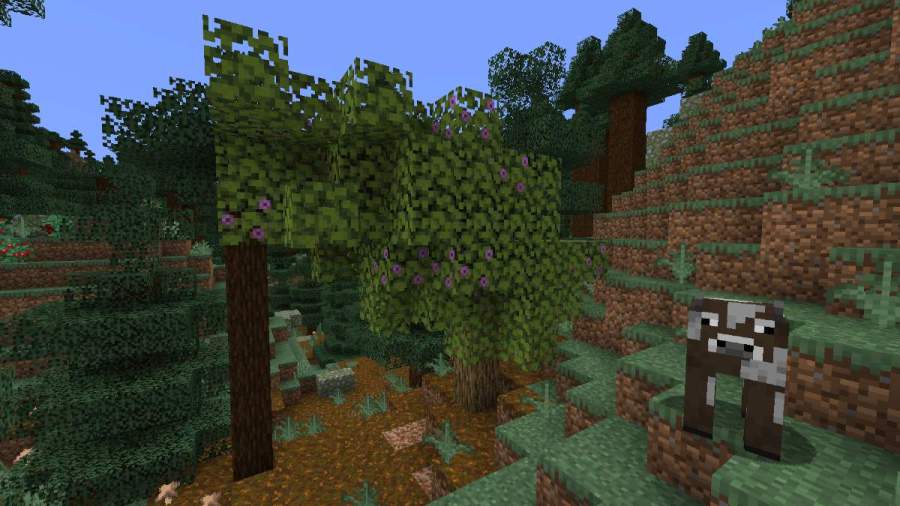 Azalea trees are the telltale sign that there is a Lush Cave below. When you have found one, simply go within a few blocks of the tree and dig straight down. The vast majority of the time, this will lead you into the Lush Cave a couple dozen blocks below. Rarely, you will need to mine a few blocks away to fully enter the Lush Cave.
Since Lush Caves generate randomly, that is all the most helpful information you can use to find them. Temperate (not dry or cold) biomes seem to be the only biomes home to the Azalea trees, so if you see a lot of sand or snow around you, try to find another area!
For more Minecraft guides, check out How to Get a Spore Blossom in Minecraft and How to Get a Goat Horn in Minecraft on Pro Game Guides.