There are many reasons to play Minecraft Bedrock edition instead of Java, but the primary reason usually is that people want to play with their friends on other platforms. Since all consoles and mobile devices run the Bedrock edition, many players seek to get the bedrock version on their PC.
How to get Minecraft Bedrock Edition on PC
You have the option of purchasing Minecraft Bedrock Edition on the website like the Java version, but there is a much simpler way to get Minecraft Bedrock edition (also called Minecraft for Windows 10). The first thing you need to do is open the Microsoft App Store on your Windows PC. The quickest way to do this is to press the Windows Key on your keyboard, then click on the Microsoft App Store in the Explore section.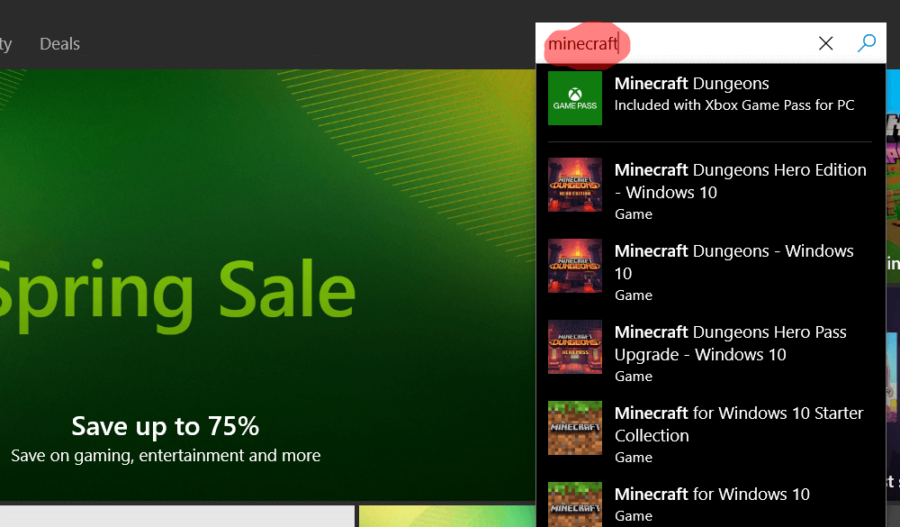 Once you open it up, use the search bar on the top right to search for Minecraft. Since there are several Minecraft games in the franchise, you will see several options listed here. You are looking for the one titled Minecraft for Windows 10.
Note: People who have old accounts from before Microsoft bought Mojang already own a Bedrock version of the game. If you already own one version, it will show Owned on the shop item.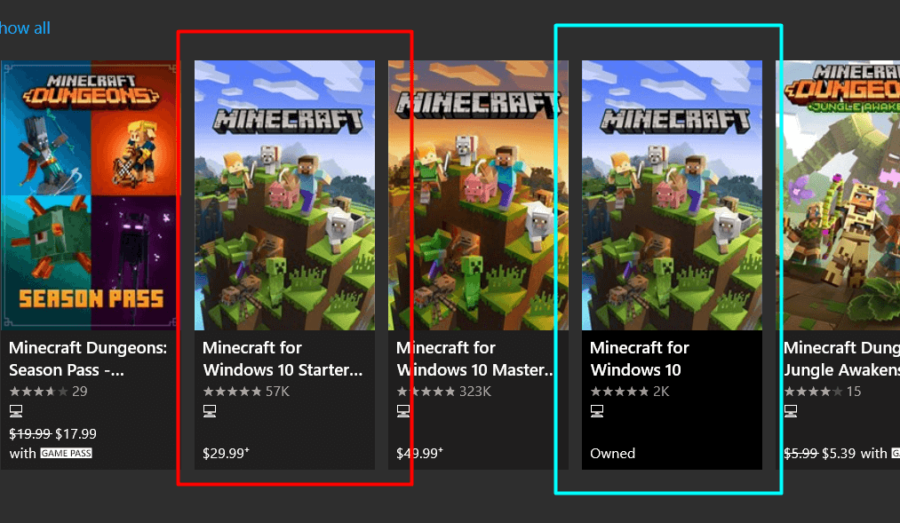 In the image above, it shows you two different versions of Minecraft you can purchase. The version that says Minecraft for Windows 10 Start Pack is also an option for purchase, and generally the best one if you don't already own the game. The only thing to be sure of here is that you don't already have a Microsoft account with the version you previously bought. If you do, there is no need to make a purchase.
Related: All Minecraft Color & Format Codes - Pro Game Guides
Assuming you haven't purchased one already, select either Minecraft for Windows 10 or Minecraft for Windows 10 Starter Pack, and purchase it from the store.
After you have done that, you will be at a page that allows you to download the game. Click Get (or Install) to install the game. Once you're finished installing it, you'll need to login to the client with your Microsoft E-mail.
Congrats, you're now able to play cross platform with any console friends with the Bedrock version of the game!
New to Minecraft? You should check out some of our guides on how to get resources like How to Get Paper in Minecraft and How to Get Gunpowder in Minecraft.