Maps can be a pretty important aspect of Minecraft if you're looking to have a good idea of what is going on in your world. To expand what you can do with these, you can utilize the Cartography Table to enlarge, clone, and lock them. We'll be taking a look at how to make a Cartography Table in Minecraft Survival.
How to Make and Use Cartography Table
Cartography tables are easily accessible in the early game. They're not resource-heavy, and are useful for a variety of things, primarily to make and alter maps to suit your needs.
Crafting
The resources necessary to make a Cartography table are generally accessible very early in the game. You need the items in the list below.
2 x Paper
4 x Planks (any type)
The image below shows you the recipe to craft the Cartography table. In case you're not able to see it, go to your Crafting Table and follow the instructions below.
Paper: Place the two pieces of paper on the top row. It doesn't matter which ones, as long as they are next to each other.
Planks: Place the four planks in the four crafting slots underneath the two pieces of paper.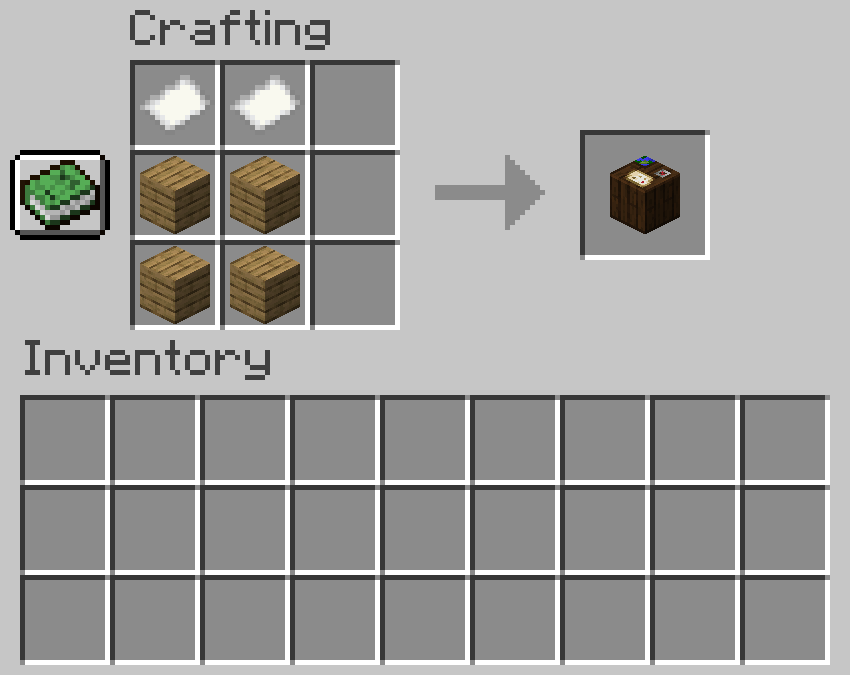 Usage
The Cartography Table's primary purpose is to edit maps. There are multiple different ways to edit them to suit your needs and they are all listed below. Some of them are exclusive to Bedrock Edition, so be sure to read the descriptions!
Cloning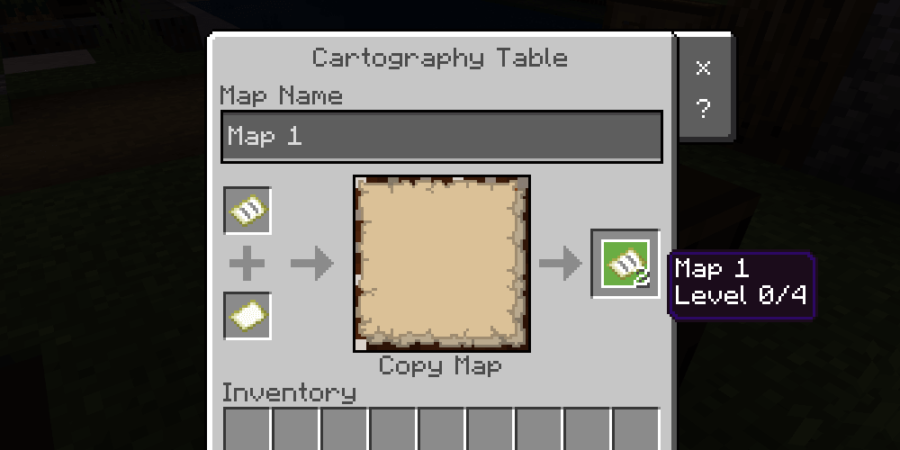 Cloning a map can be done on a Cartography Table or a Crafting Table. By adding together a populated map and an empty map, it will make an identically filled map.
Expanding
There are two ways to expand a map to cover more area. If you use a Cartography Table, it requires only a populated map and Paper, as shown in the image above. You can also do this with a Crafting Table, but it requires eight Paper instead of just one.
Locking
By combining a populated map and a glass pane, you can lock a map to make it uneditable. All copies of the locked map will also be locked, so be sure to keep the original!
Locators (Bedrock Only)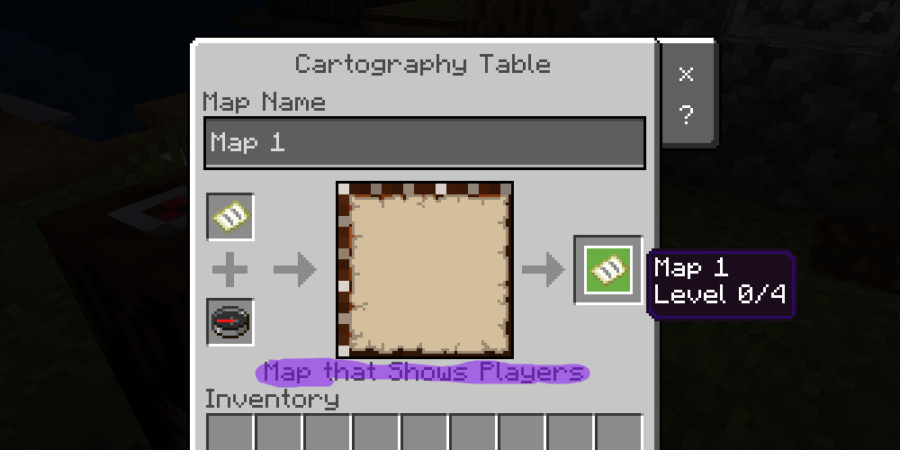 In Java Edition, maps always have a locator to mark Player positions. In Bedrock Edition, locators can be added to maps with a Compass. You can combine the Compass with a populated map to make a Locator Map. You can also combine it with an Empty Map or Paper to make an Empty Locator Map.
Professions
Villagers can change their professions to Cartographer if they do not currently have a profession and there is an unclaimed Cartography Table in the Village. Placing a Cartography Table near a Villager can also manipulate them to walk in a particular direction.
Original guide by Shaun Savage