Minecraft has numerous recipes to craft houses, tools, and more. With the entire world being at the whims of your creative mind, there are countless possibilities. Some may like crafting towering structures that can be seen from several blocks away. If this is you, you may want to look into ladders to get up and down easily. This may leave you wondering how to craft ladders in Minecraft.
How to craft a ladder in Minecraft
Ladders are a helpful tool in Minecraft. They allow you to ascend safely or descend without worrying about taking fall damage. They can also be used to create challenges in parkour courses. But first, you will need to craft them. Here is how to create ladders in Minecraft.
Related: Developers outline key differences between Minecraft and Minecraft Legends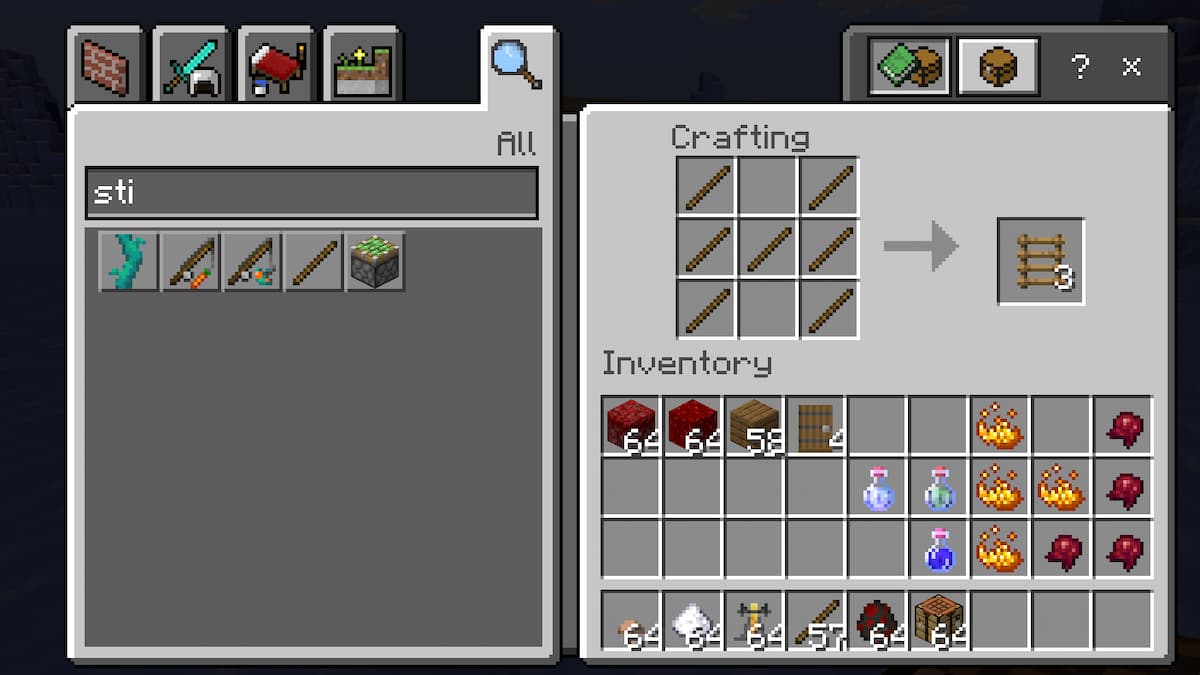 Crafting Table
Seven Sticks
Place the sticks in the crafting table like in the image provided above. This will generate three ladders each time you use this recipe. You will likely need more ladders than this, so be prepared to use several sticks to create enough ladders.
Ladders are an easy way to get up and down, especially when space is tight and you don't want to build stairs. However, you can be knocked off ladders, so be careful when climbing up and down. The last thing you want is a skeleton archer shooting you while you're on a ladder.
For more information on Minecraft, check out All New Minecraft Emote Features, Explained and 20 Best Minecraft 1.20 Seeds for March 2023 on Pro Game Guides.