Minecraft has many potions players can make, and one of them is a potion of slow falling, which, as the name suggests, can stop you from dying from fall damage. Because of this fact alone, this potion would be a useful addition to your arsenal of consumables, so here's how to make a potion of slow falling in Minecraft.
How to craft a potion of slow falling in Minecraft
To make a potion of slow falling in Minecraft, you are going to need the following materials below and a brewing stand. You need specific times, which are, three cobblestones and one blaze rod. Add them to a brewing stand, and you'll make a Potion of Slow Falling.
Phantom Membrane

Nether Wart

Water bottle

Blaze powder
The first material you will need is the Blaze rod, which is required to make Blaze powder, which powers the brewing stand. If you don't know how to get Blaze rods, you get them as drops from Blaze enemies in the Nether.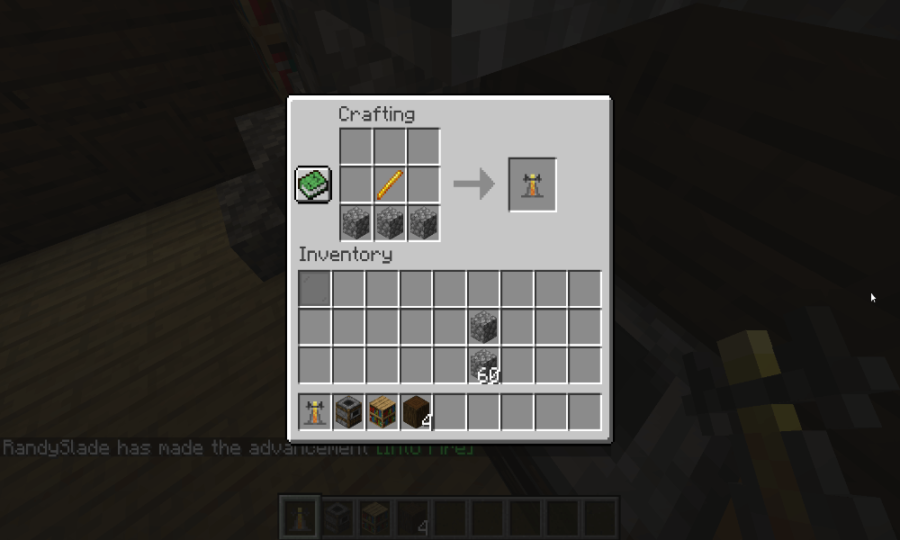 Next, you will need a Nether Wart; you can find these warts in the same place as the Blaze rods, which is the Nether, but inside what are called Nether Fortresses. You'll need to search quite a bit for these Nether fortresses, but sooner or later, you will find one, and inside, you can find the Nether Warts growing.
After you get the Nether Wart, you will need one glass bottle to make a water bottle. To make the glass bottle, you will need glass which is made out of sand blocks. You can gather sand with a shovel from beaches and desert biomes.
Once you get the sand, take it to a furnace to turn it into glass. When the glass finishes cooking, take the glass and put it in the pattern shown above, inside a crafting table. Craft the glass bottle, and take it to a water source and fill it up to make a water bottle.
Moving on, the last material you need to make a potion of slow falling is a Phantom Membrane. You can get a Phantom Membrane as a drop from Phantom mobs; however, these mobs, unlike other hostile ones, only spawn at a specific time at night.
---
Related: How to make a healing potion in Minecraft
---
That said, you can find Phantoms spawning anywhere on the overworld, at night and during thunderstorms, only when the player hasn't slept in a bed for over three days. When you have gathered all materials needed for the potion of slow falling, follow the steps below to make it using the brewing stand.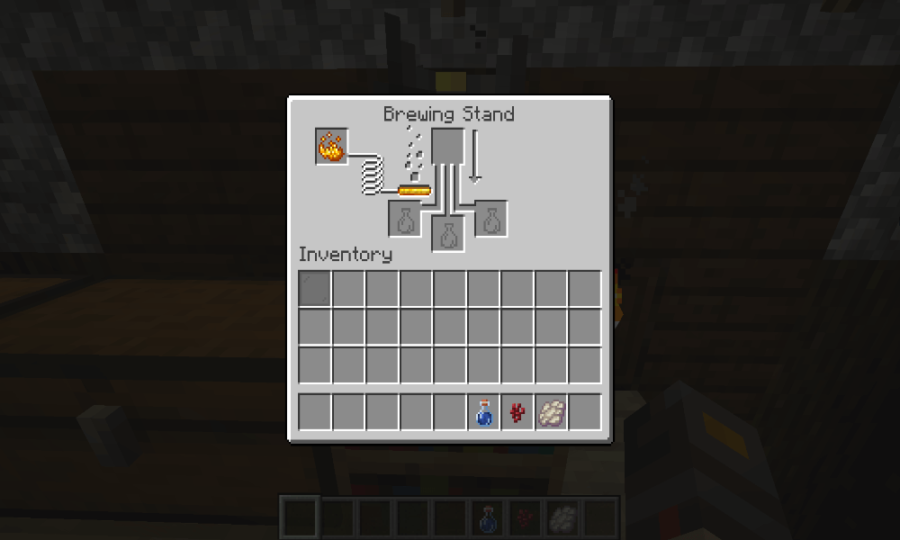 Start by putting the blaze powder in the first slot, as shown above, wait for it to melt, and then move on to the next step.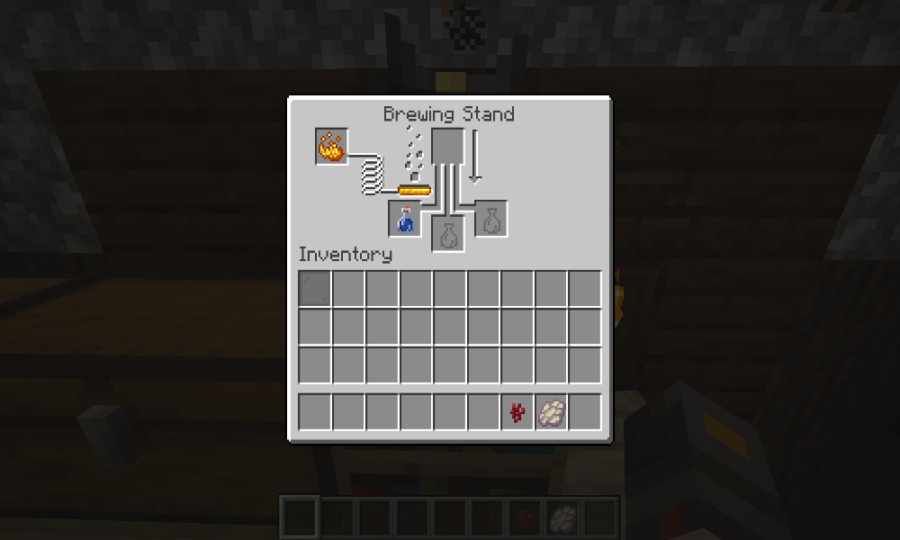 After the blaze powder, place the water bottle in the spot shown above; you will need to do this before adding any ingredients in the brewing stand.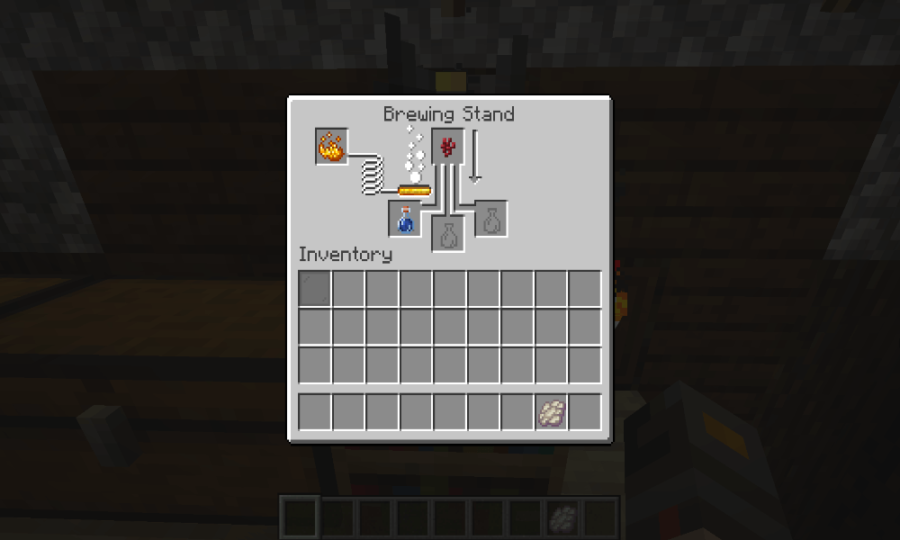 When the water bottle is placed where we instructed, add the Nether wart in the top slot, wait for it to melt, and then move on to the next step.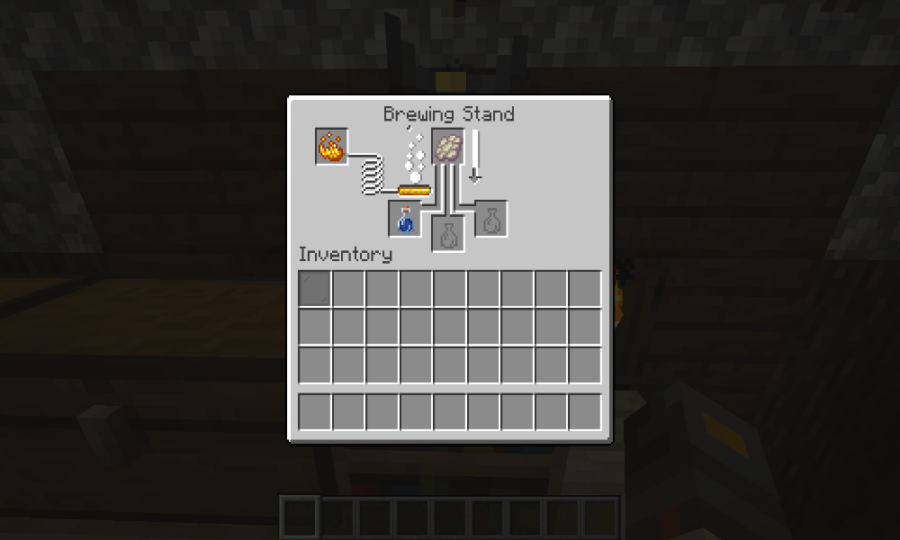 Once the Nether wart finishes dissolving, you can add the Phantom Membrane in the same place you put the Nether wart. Wait for it to finish, and you will make a potion of slow falling in Minecraft.
For more on Minecraft, PGG has you covered. We actually have an entire hub dedicated to the game; there, you will find tons of guides and news stories!