If you ever wanted a cool way to display your armor in Minecraft, the way to do it is with an armor stand. That said, if you keep reading, you will find out how to make an armor stand and more.
How To Make An Armor Stand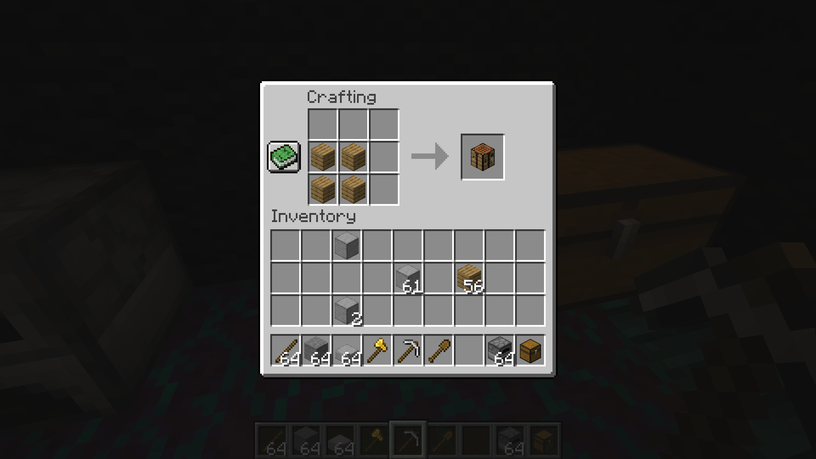 To start, if you want to make an Armor stand, you will need a crafting table; craft one if you haven't already with the pattern shown above.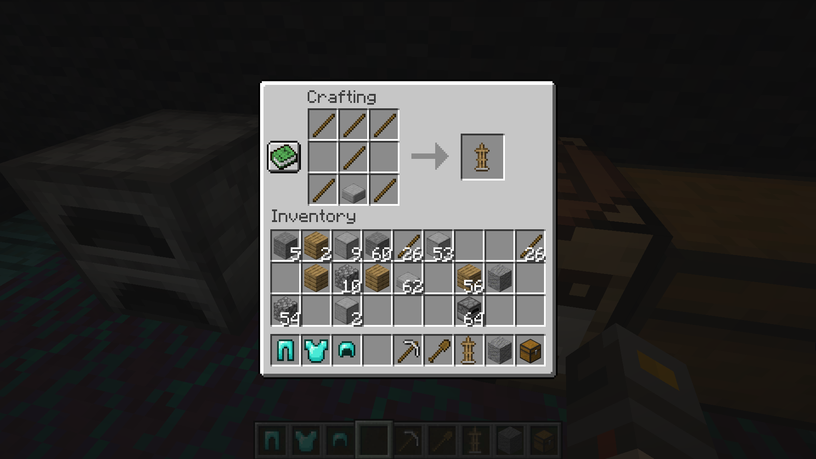 Once you have a crafting table made, you will need six sticks and one smooth stone slab placed in the pattern inside the crating table, as shown above, to make the Armor stand.
To get sticks, you make them with two wood planks with the crafting pattern, as shown above, and to get the wood planks that the sticks require, you can gather them from various trees on the overworld. Bring the raw wood back to a crafting table and set it in a single slot to turn it into wood planks.
Before you can make the smooth stone slabs, you will first need to gather some normal cobblestone. You can mine cobblestone from any stone block found on the surface, underground, and from various mountains. Gather enough of it and then bring it to a furnace and put it inside with some coal. If you don't know how to make a furnace, you can make it with cobblestone filling every slot but the middle in a crafting table.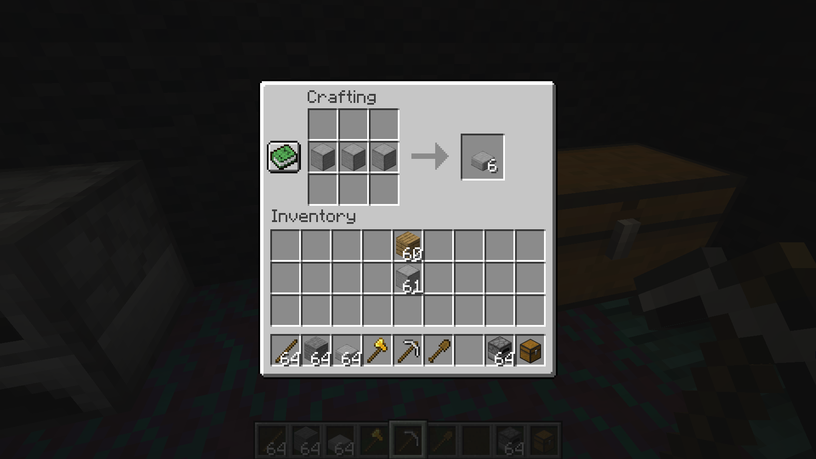 After a while, the stone will cook into smooth stone, and you can then use it to make the smooth slabs with the pattern shown in the image above. Once you got the slabs crafted, go back in the guide and follow the pattern for the Armor stand in the picture we listed.