We're looking at some seeds that contain easy-to-find diamonds in Minecraft! If you want to get a jump on your game of Minecraft and don't want to search too hard for one of the most important resources, then these seeds will help you get started with some strong tools. You might need to dig and search a bit, but we know exactly where you need to go to find the diamond that lurks in these seeds.
Best Minecraft 1.20 Java Diamond Seeds
Trio Structure Spawn over Diamond Cluster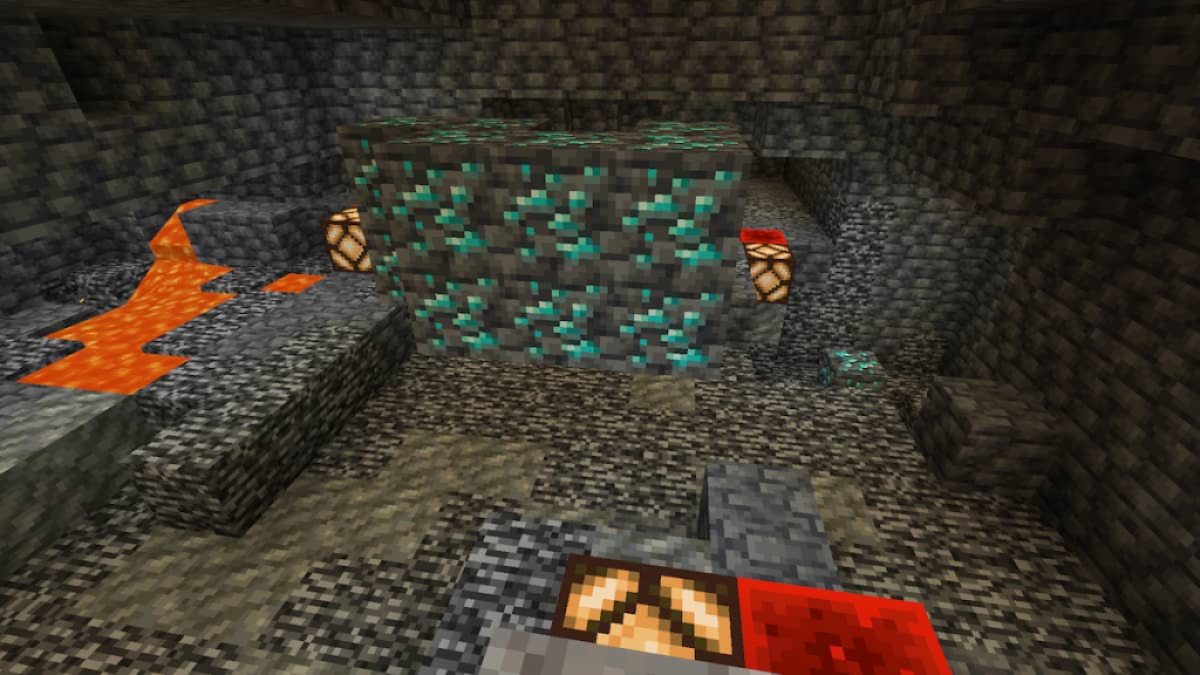 Seed: -9021455153124580994
This seed spawns you in a desert biome with a village, Desert Temple, and a Ruined Portal nearby. With the bright colors of the mesa popping against the mangrove swamp in the surrounding area, the area is beautiful to look at. Once you're done crafting the essential mining equipment, head down to the coordinates mentioned below to find yourself a massive cluster of 11 Diamond ores! Make sure to bring your Fortune Pickaxe for this one.
Key Locations

Diamond cluster: 195 -58 -876
Desert Village: -160 112
Desert Temple: 40 72
Ruined Portal: 88 56
Mineshaft: -40 312
Tunnel to the Treasure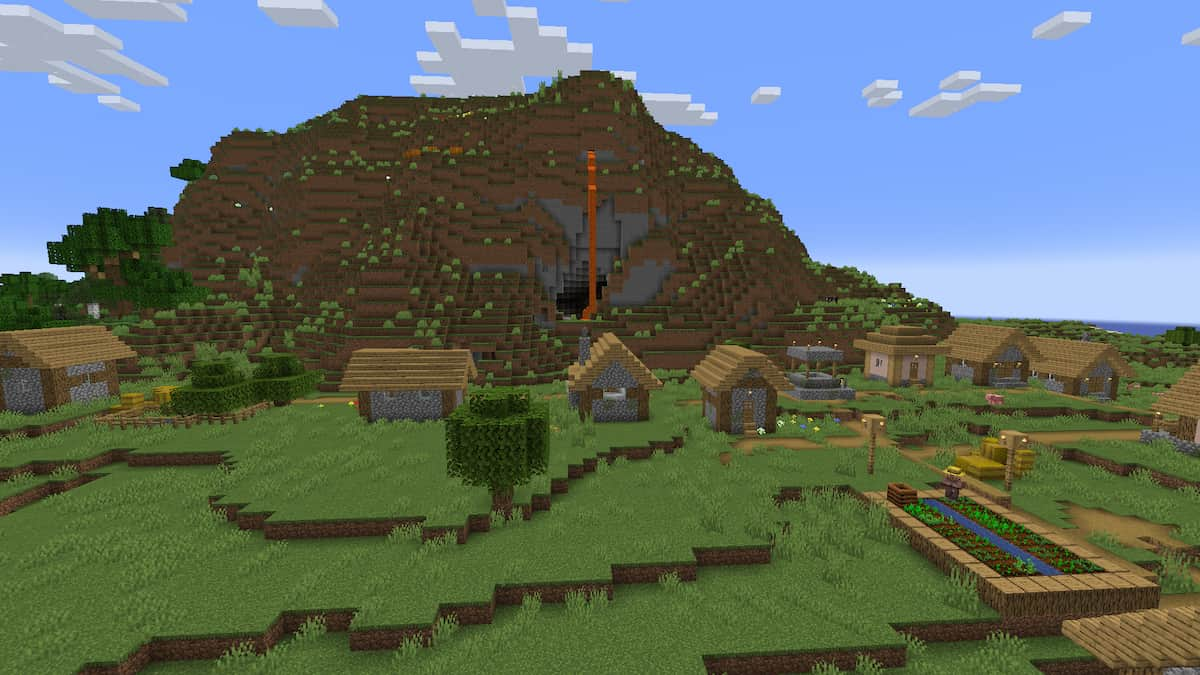 Seed: 1092638703741470121
This seed spawns you next to two villages, with a large hill in between them. The village to the east has a huge cave, which leads straight down into the deep dark, and there are dozens upon dozens of diamonds to mine. You can pretty much get full diamond armor after just a single mining session. Easy money!
Key Locations:

Village: 32, 80
Cave to diamonds: 8, 100
Deep Dark diamond location: -5, -20, 63
Beached shipwreck: 168, 72
Spawn with 21 Ores
Seed: -7460788801098795360
A Diamond Ore vein of 21 blocks sounds too good to be true, but this is no exaggeration. You spawn only a couple dozen blocks away from this massive vein, and it contains enough Diamond for almost a full set of armor. If you hit it with a Fortune III Pickaxe, it's possible to get up to 84 Diamonds! In the chunks nearby, you'll find a couple more veins of Diamonds, making this a great seed to start with if you want to get Diamond gear as fast as possible.
Key Locations

21-ore vein: 21 -54 106
8-ore vein: 11 -55 96
8-ore vein: 9 -23 74
8-ore vein: 25 -28 108
Diamond-filled Swamp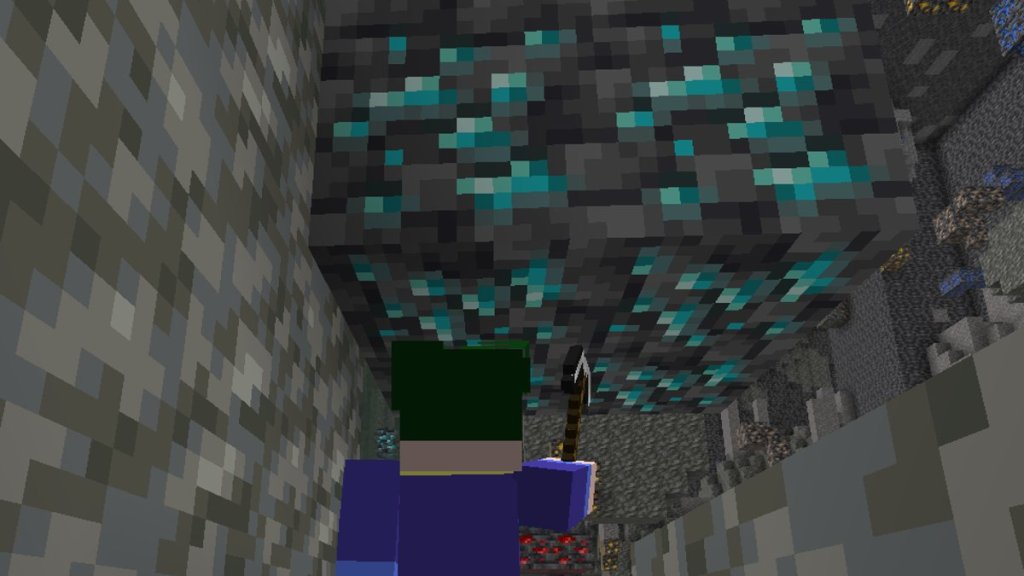 Seed: 2330409258059788822
Although you're faced with rough terrain when you spawn into this seed, you don't need to worry about wading through the swampy water to find the bountiful stash of Diamonds deep underground. If you gather some Iron and are feeling brave, you can find over 100 Diamond Ores within 40 blocks of spawn in the Deepslate Biome. We have listed some of the biggest veins in the list below, but you'll need to set up a decent strip mine to find the smaller veins. Still, if you expand your search through Deepslate to be within 60 blocks of spawn, you'll find hundreds more Diamond Ores!
Key Locations

8-ore Vein: -4 -32 -2
8-ore Vein: -13 -49 -22
8-ore Vein: -14 -57 28
8-ore Vein: -43 -44 -35
8-ore Vein: 44 -50 32
8-ore Vein: -16 -51 -9
8-ore Vein: 16 -31 -13
8-ore Vein: -1 -41 42
8-ore Vein: 43 -48 5
6-ore Vein: 42 -18 2
Best Minecraft 1.19 Bedrock Diamond Seeds
Ravines, Mineshafts, Buried Treasures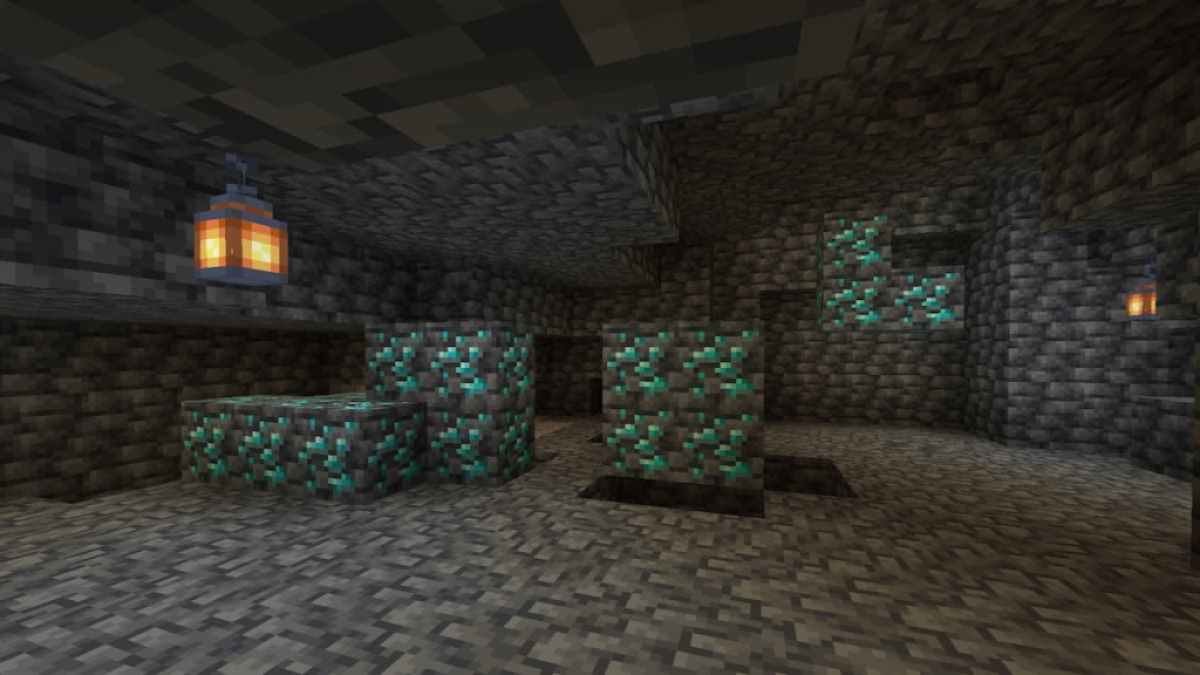 Seed: 1248939201
This seed features an area where three separate Diamond ore veins spawn in one location, with a total of approximately 18 Diamond ores! Players who wish to make the most of this Diamond farm should make sure to use a Fortune III enchanted pickaxe, which can guarantee a Diamond farm of almost 40! Other areas of interest in this seed includes 19 Buried Treasures in your spawn island, which can be a great way to find valuable loot without having to dig too far.
Key Locations

18 Diamond-ore: -131 -59 -239
Ravine: -196 29 -239
Ravine: -119 38 -95
Ravine: -119 38 -95
Igloo with basement: -184 -136
Mineshaft: -280 -168
Lush Coral Diamonds
Seed: -206561949
This seed serves both form and function, as it provides a beautiful Coral Reef and a Lush Cave near spawn and is abundant in Diamond Ore underneath them! Not including the smaller veins (anything less than four ores), you'll find over 50 Diamond ores in the Deepslate near spawn. If you manage to get a Fortune III pick early, you could easily harvest over 100 Diamond Ore within the first couple Minecraft days!
Key Locations

Coral Reef:
8-ore Diamond Vein: -164 -25 -126
8-ore Diamond Vein: -168 -25 -123
12-ore Diamond Vein: -181 -36 -111
9-ore Diamond Vein: -203 -30 -113
8-ore Diamond Vein: -220 -52 -152
8-ore Diamond Vein: -205 -33 -152
7-ore Diamond Vein: -160 -41 -164
8-ore Diamond Vein: -197 -24 -150
Split 12-ore Diamond Vein: -221 -46 -168
Spawn, Dig, Diamonds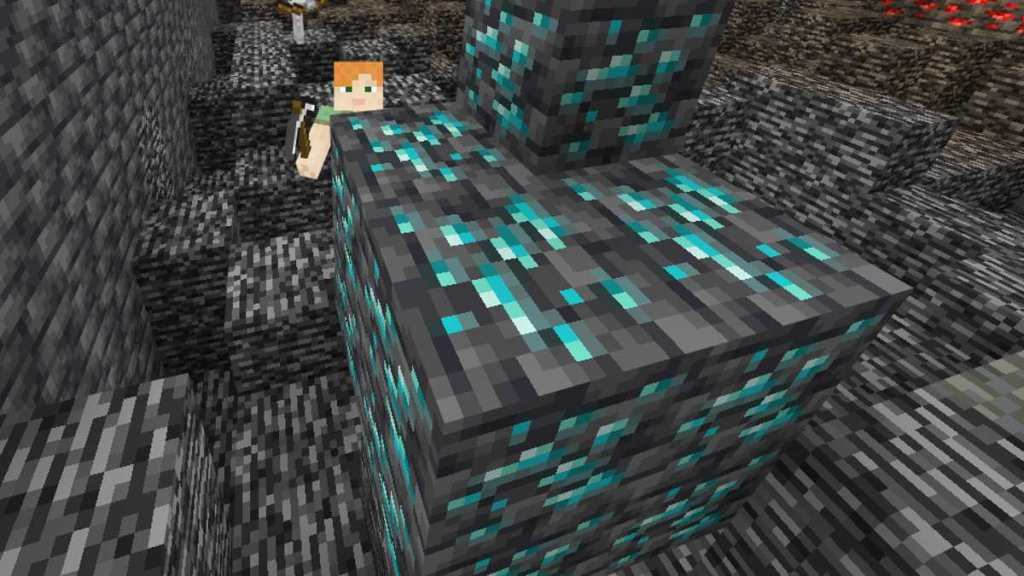 Seed: 8746119049996433490
For newer players, this seed will inspire you to try the oldest diamond-finding technique in the book. For veteran players, you'll get to renew the classic Minecraft experience you remember from nearly a decade ago. We are, of course, talking about mining deep underground. With the world generation now forcing Diamond Ore to generate deeper than ever before, you'll want to bring your strongest pickaxes to carve through Deepslate and find the dozens of Diamond Ore veins that generate near spawn. We have listed the biggest ore veins below, but if you use the strip mining technique, you'll find dozens more smaller veins, all within 50 blocks of spawn!
Key Locations

9-ore Vein: 24 -18 -1
9-ore Vein: 8 -57 -30
8-ore Vein: 22 -37 8
7-ore Vein: -29 -19 -17
6-ore Vein: -38 -55 4
6-ore Vein: 3 -28 -13
6-ore Vein: 18 -13 3
6-ore Vein: -6 -43 -18
6-ore Vein: -10 -45 -21
6-ore Vein: -28 -48 -16
6-ore Vein: -26 -49 12
6-ore Vein: -12 15 -7
Need more diamonds in your own world? Check out our Minecraft: Where-to Find Diamonds Guide! We also have many more seed options on our Best Minecraft Seeds post.