We're taking a look at some seeds that contain easy-to-find diamonds in Minecraft! If you want to get a jump on your game of Minecraft and don't want to search too hard for one of the most important resources, then these seeds will help you get started with some strong tools. You might need to dig and search a bit, but we know exactly where you need to go to find the diamond that lurks in these seeds.
Minecraft Diamond Seeds List
Using the Key Locations
If you're visiting locations in creative, you can easily teleport to them! When you're in the game, open your chat box with the T key and type in /teleport @(name) (x, y, z), then hit Enter.
If you have other Minecraft Woodland Mansion seeds you'd like to see listed, drop us a comment!
The Shortlist
Java

End Game Diamonds: 233458582470766
Lucky Number Sleventeen: 3113466
Silk and Fortune Paradise: 3937483735383523698
11 Diamonds - Savannah Blacksmith: 15427653362544
Mineshaft, Villages, and a Temple at Spawn: 6407126555973309220

Bedrock

General Kenobi's Stash of Diamonds: General Kenobi
Strike 15: 1577517118
Smile for Diamonds: 1812536317
21 Exposed Diamonds: -206561949
15 Diamond Ore: -640873624
Best Java Seeds
End Game Diamonds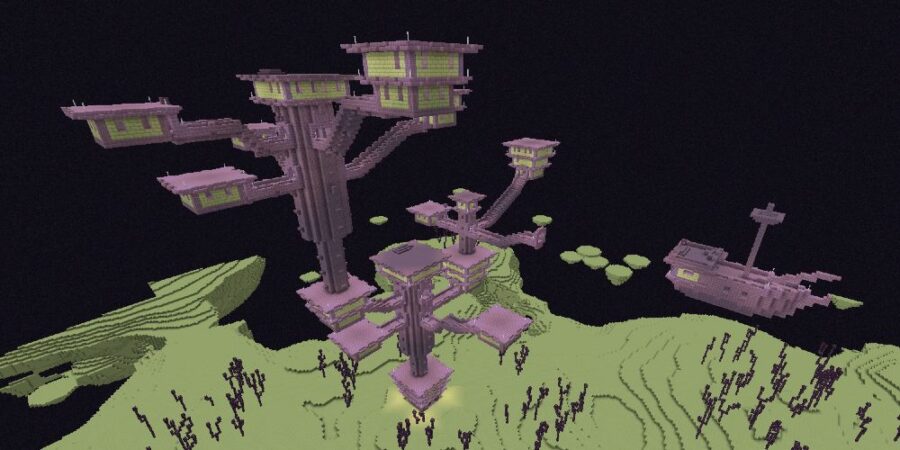 Image via: Pro Game Guides | Seed: 233458582470766
You may have to risk your neck fighting off the dragon in this unless you avoid it completely. Regardless of what you do, you will find an End City not too far away that with over 70 Diamonds and plenty of Diamond Armor! The image above shows just how massive this city is and you'll find that if you explore the whole area, it's definitely worth the effort. This is enough diamonds and gear for a full team, so bring your friends.
Key Locations

(In The End) End City w/ Diamonds: 64 -2240
Stronghold: 1812 228
Desert Village: 250 150
Desert Village: 695 215
Desert Village: 1270 290
Lucky Number Sleventeen
Image via: Pro Game Guides | Discovered By: Joyntie | Seed: 3113466
In this map you'll find a massive, astronomically high 17-ore diamond vein! If you use a Fortune III pickaxe on this vein, it's possible to get more than 35 diamonds. That's a full set of Diamond Gear, including some tools! Start your game off right by getting everything you need from a single Diamond Vein.
Key Locations

17-Ore Diamond Vein: 270 13 -265
Village #1: -143 80 -133
Stronghold: 1204 35 1076
Mineshaft: 20 30 360
Spider Dungeon: 83 23 -45
Silk and Fortune Paradise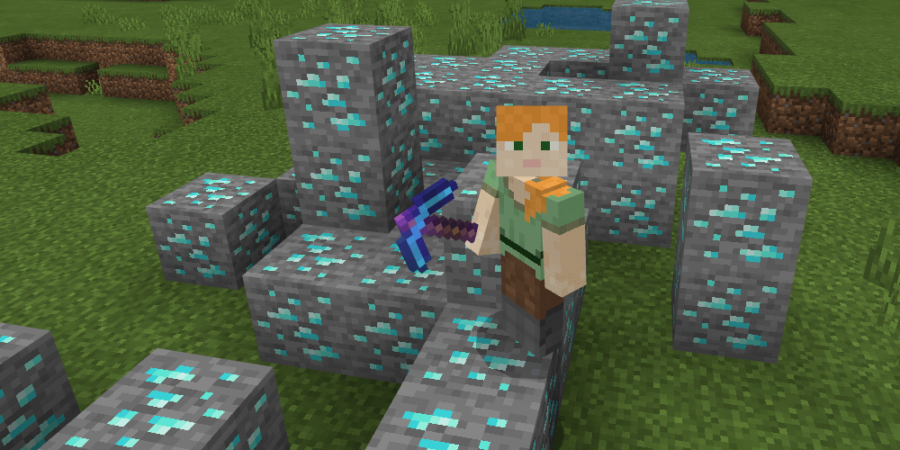 Image via: Pro Game Guides | Discovered By: SeedShipper | Seed: 3937483735383523698
We're going to have to steer you towards a Reddit post to see the power of this seed. SeedShipper managed to find a seed with a large cave system that landed them over 75 Diamonds in barely over a minute! While we don't have all the coordinates of these diamond veins, you can watch the video in that Reddit post and follow along with your Fortune III pickaxe. We've never seen more diamond veins so easily accessible!
Key Locations

Diamond Cave: -142 11 786
Skeleton Spawner #1: -2 26 547
Skeleton Spawner #2: 11 12 655
Mineshaft: -190 30 875
Village: -840 85 830
11 Diamonds - Savannah Blacksmith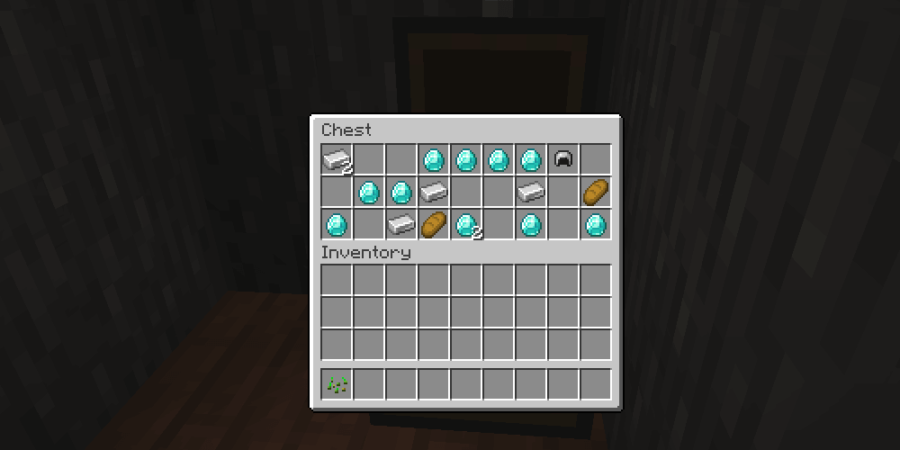 Credit: BigBrain5Head | Seed: 15427653362544
Savannah Villages are already our favorite type of Village because of how pleasant they look, and this seed only helps fortify that fact. You spawn right next to a village with a Blacksmith, and inside his chest you'll find 11 diamonds! This is a quick start to great armor, and is enough to don Diamond Leggings and Boots. Once you're done setting up camp, you have plenty of ocean to explore (and Shipwrecks). As a cherry on top, you have access to all biomes within 2k blocks!
Key Locations

Savanna Village: 152 80 168
Shipwreck #1: -88 40 1-184
Shipwreck #2: 120 40 -104
Shipwreck #3: 136 40 56
Desert Temple: 24 80 -504
Mineshaft, Villages, and a Temple at Spawn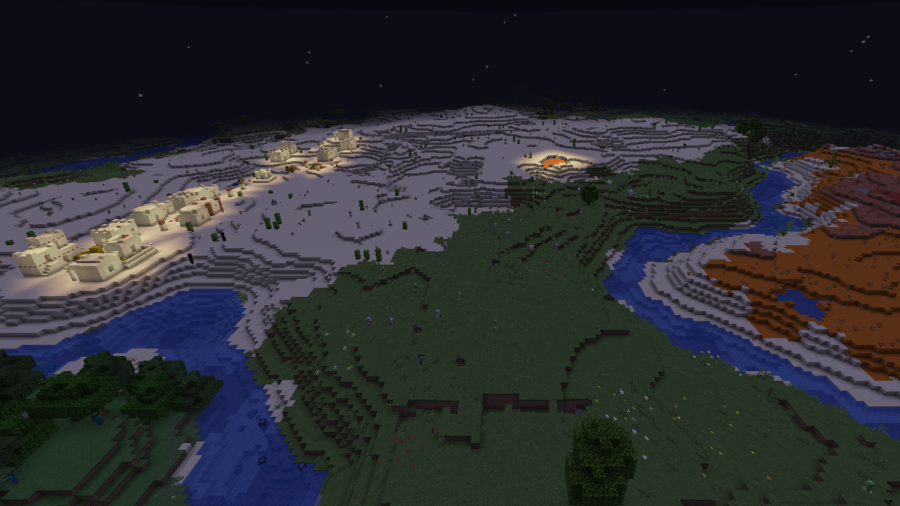 Credit: BigBrain5Head | Seed: 6407126555973309220
In this seed you do have your work cut out for you. You spawn near several biomes, a couple desert villages, and a Desert Temple with diamonds. You won't find a lot of diamonds there, but the real treasure is underneath the temple and your spawn point. There are two easy entrances to the mineshaft below, which has plenty of opportunity for diamonds to mine. The first entrance is the tree that you spawn near, just dig straight down and you will land in the Mineshaft. The second entrance is the TNT in the Desert Temple. Once you have collected the diamonds, just go ahead and step on the plate to explode the TNT. It opens the Mineshaft! Get mining!
Key Locations

Desert Temple: 24 80 88
Village #1: 68 80 244
Village #2: 204 80 292
Village #3: 68 80 -364
Mineshaft: 178 38 131
Desert Temple: 24 80 -504
Best Bedrock Seeds
General Kenobi's Stash of 31 Diamonds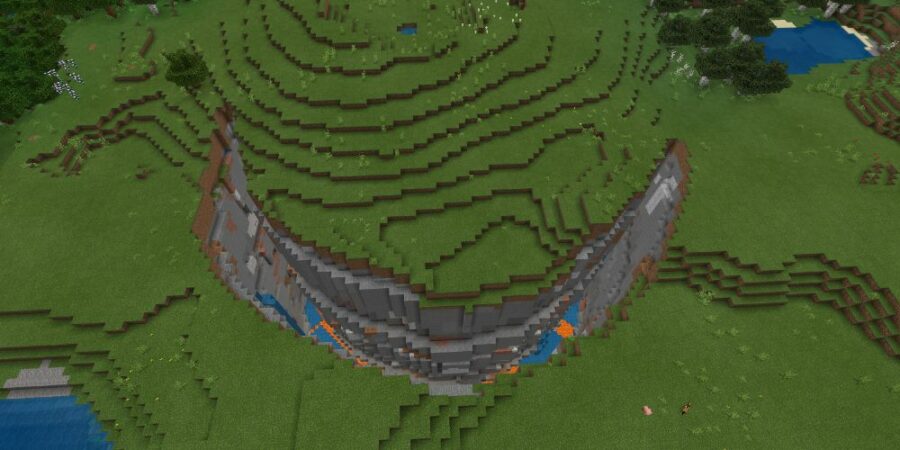 Image via: Pro Game Guides | Seed: General Kenobi
In this seed, you start near a village and a ravine with plenty of exposed diamonds. It's up to you on whether you'd like to save these for later or take them early. Regardless of your decision, this is a great seed to collect diamonds for a full set of tools and gear. Perhaps the most entertaining part about this seed is the tag for it, which is why we called it Kenobi's Stash! Does the ravine with all the Diamonds look like the Death Star being built?
Key Locations

Ravine w/ Diamonds: 100 -275
Village: 200 -310
Stronghold: 132 900
Taiga Village: 185 135
Plains Village: 570 -360
Strike 15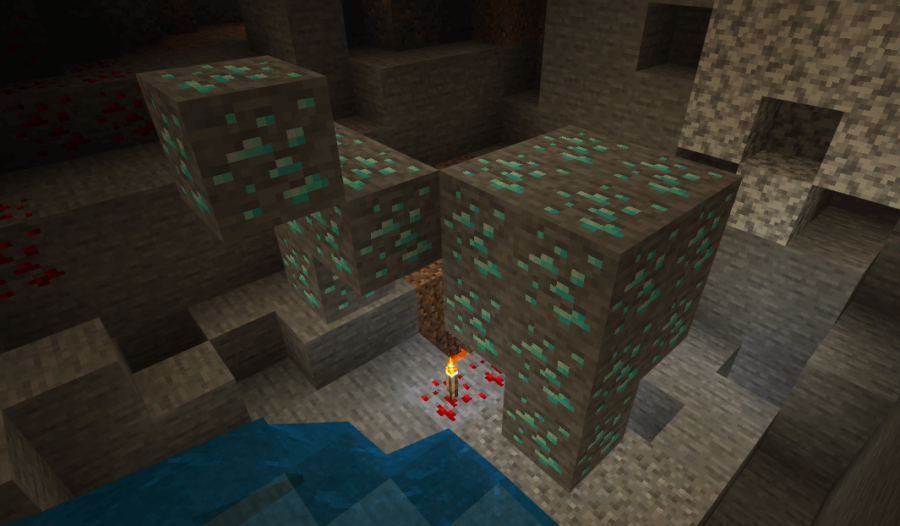 Image via: Pro Game Guides | Discovered By: GreeedyGuts | Seed: 1577517118 | Version: Bedrock 1.16+
This is a great Bedrock map with a Diamond Vein near spawn that contains 15 ores! If mined with a Fortune III Pickaxe, you can get over 30 Diamonds from a vein this big easily. For those of you that are unaware, that's more than a full set of Diamond Gear, including the sword. What's more: There are two Strongholds that are both relatively short hikes away from the spawn area!
Key Locations

Stronghold #1: -1228 40 -796
Stronghold #2: -348 40 1060
Village #1: 135 80 -320
Village #2: 520 80 -320
15-Ore Diamond Vein: 106 12 -180
Smile for Diamonds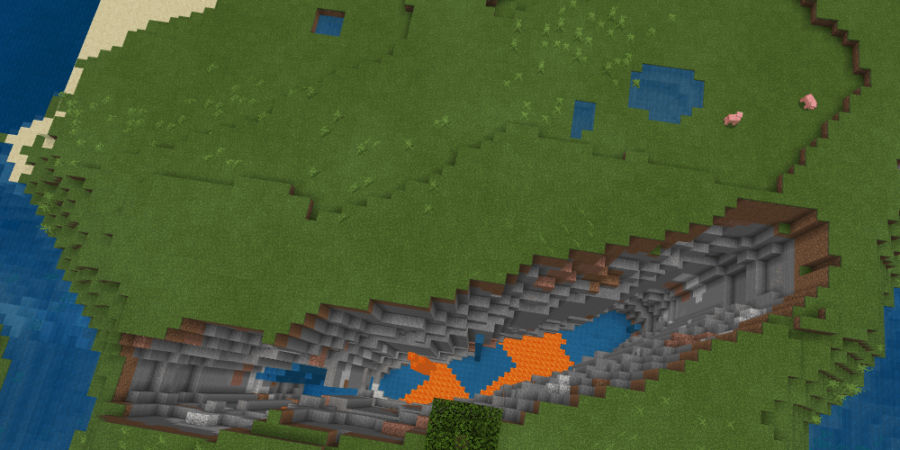 Image via: Pro Game Guides | Discovered By: MillHall78 | Seed: 1812536317 | Platform: Bedrock
This was another record-setting find for players that are looking for access to diamond veins. There are 75 Diamond Ore blocks available, all of them available from level 12 and within a few hundred blocks of the spawn. Not only are you spawned next to the smiley ravine (pictured above) with the first two diamonds, but Reddit user MillHall78 even wrote down the list of all the locations of the diamond veins! This is one heck-of-a-find and will be a tough record to beat.
4 Diamond Vein: 38 11 3
3 Diamond Vein: 88 12 16
6 Diamond Vein: 90 11 -144
6 Diamond Vein: 92 12 -65
6 Diamond Vein: 103 12 114
5 Diamond Vein: 103 12 128
8 Diamond Vein: 109 12 123
5 Diamond Vein: 112 12 31
6 Diamond Vein: 112 12 86
5 Diamond Vein: 113 12 83
5 Diamond Vein: 121 12 12
5 Diamond Vein: 153 12 -3
6 Diamond Vein: 154 12 -9
2 Diamond Vein: 191 12 3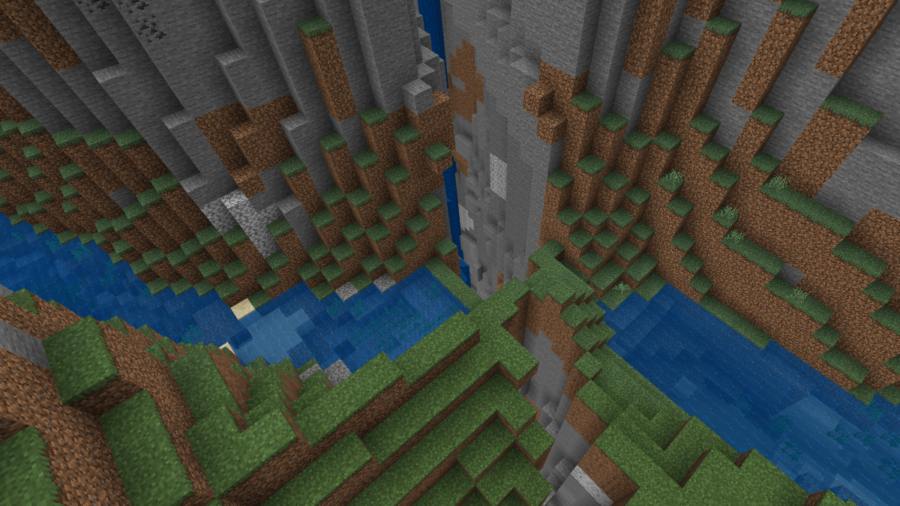 Credit: Ninja_Kat587 - Seed: -206561949 - Version: Bedrock 1.16+
This map spawns you directly next to a ravine that has 21 exposed diamonds at the bottom! That's the quick start you're looking to find, and will give you a nice boost to your early game. Simply find some iron, and you'll be ready to enter the Nether within 10 - 15 minutes of spawning. After you get all your gear ready, you can hit the stronghold that is about 1,000 blocks away and defeat the Ender Dragon in record time!
Key Locations

Village #1: -280 80 -250
Village #2: 150 80 -310
Mineshaft: 310 -20
Stronghold: -1020 90
Jungle Temple: 650 80 -300
15 Diamond Ore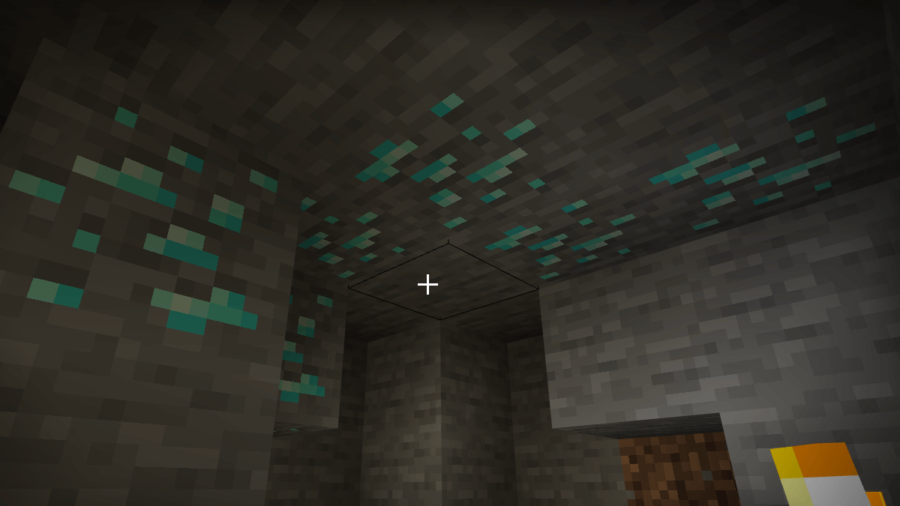 Credit: Horck_Gang - Seed: -640873624 - Version: Bedrock 1.16+
You have to dig for these diamonds, but you don't have to travel far from spawn! There is a Mineshaft close to spawn and several villages nearby for you to set up camp. If you manage to snag a Fortune III pickaxe and hit that 15 Diamond Ore vein, you will be sitting pretty!
Key Locations:

Diamond Vein: 8 10 -29
Village #1: 200 80 -300
Village #2: 170 80 -730
Abandoned Village: -330 80 -300
Mineshaft: 120 -55
If you want to find even more of this vital resource, be sure to check out our Minecraft: Where-to Find Diamonds Guide! We've also have a lot more seed options on our Best Minecraft Seeds post.