Minecraft is a household name in the gaming industry and is playable on nearly every platform. You can build practically anything you want in Minecraft's 3D, blockish landscape. But if you prefer a 2D style over 3D, you will want to check out Paper Minecraft.
Everything you need to know about Paper Minecraft
Paper Minecraft is a 2D version of Minecraft created by griffpatch. This project was made using the coding tool Scratch. You can find many tutorials on griffpatch's YouTube channel, including some behind-the-scenes looks at Paper Minecraft. It is free to play in your browser, meaning you don't need to purchase Minecraft to play it.
The transition to 2D means that Paper Minecraft plays very differently than the original Minecraft. It plays more like a platformer due to this change. Additionally, many blocks behave differently—you can pass through leaves and trees, for instance. Like regular Minecraft, you can change your world's settings before creation.
How to play Paper Minecraft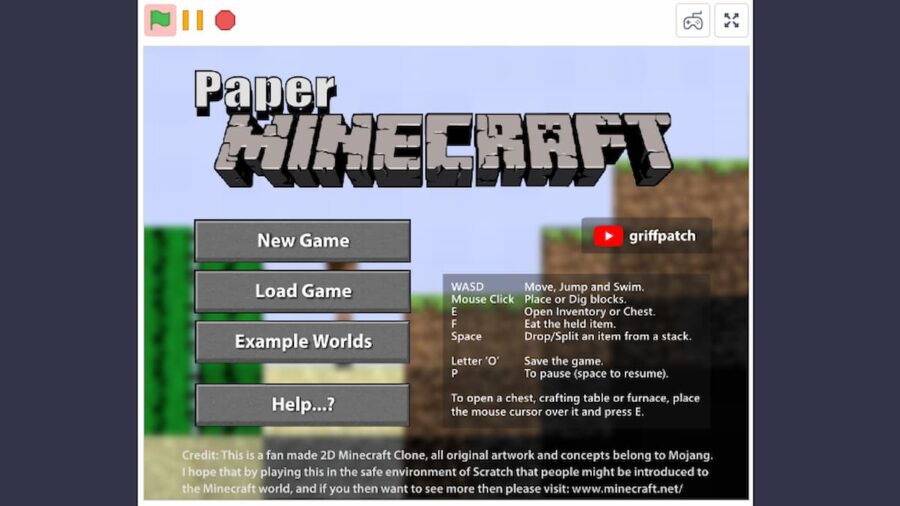 Paper Minecraft plays very similar to Minecraft, but there are some key differences. The most notable and obvious is the change from 3D to 2D, but the controls are different, too. Here are all controls in Paper Minecraft.
WASD—Move/Jump
Click—Place/Mine
E+Hover—Open/Close Object
Space—Drop Single Item
F—Eat Food
Q—Drop Item
T—Talk/Command
M—Music/Sound
N—Label Sign/Chest
P—Pause/Unpause
O—Save
Shift—Spring
1-9—Select Item
For more information on Minecraft, check out All Minecraft Championship (MCC) 22 Teams and Are there Toads in Minecraft? on Pro Game Guides.