Yesterday was Wednesday, which means a new Minecraft Snapshot was released. They have called 1.17 the Caves & Cliffs update, and with this new pre-release, they have definitely mirrored that name. Check out below to see what they have added and changed!
What's New in Minecraft Snapshot 21w06a
New Features
Noise Caves
The first thing to mention about Noise Caves is that they don't provide new sounds, nor do they have anything to do with audio. We know, the title is a bit misleading. This is a figurative name to represent more variety of cave generation. According to Mojang, they will not replace the older forms of cave generation. Instead, they will sometimes combine with them to form new and better cave systems.
Related: Best Minecraft 1.16 Seeds (February 2021) - Pro Game Guides
The developers have also come to describing the different types Noise Caves with food-like names. Right now, there are Cheese Caves, and Spaghetti Caves. Cheese Caves are caverns of many different sizes that generate as holes or pockets of air underground. Spaghetti Caves are long tunnels that shift a lot in various directions.
Aquifers
At the moment, these are essentially an expansion to Noise Caves. They are used to generate water inside noise caves that aren't based on the normal sea level (which is at y64). Mojang noted that these currently only work at levels y30 and below.
Changes
World Generation
Building and Generation limits have been expanded! They have increased the range of by a total of 128 blocks. We aren't sure if this will stay as it is, but it's interesting to be able to build in the Void! The build heigh maximum has increased from 256 blocks to 320 blocks.
Mineshafts
They have made changes to Mineshafts in a way that we assume is to accommodate for this Snapshot. Now, if a Mineshaft would be floating in the air without support, it will not generate. This change has also applied to cobwebs, so you'll no longer see those floating in the air without support, either.
Bug Fixes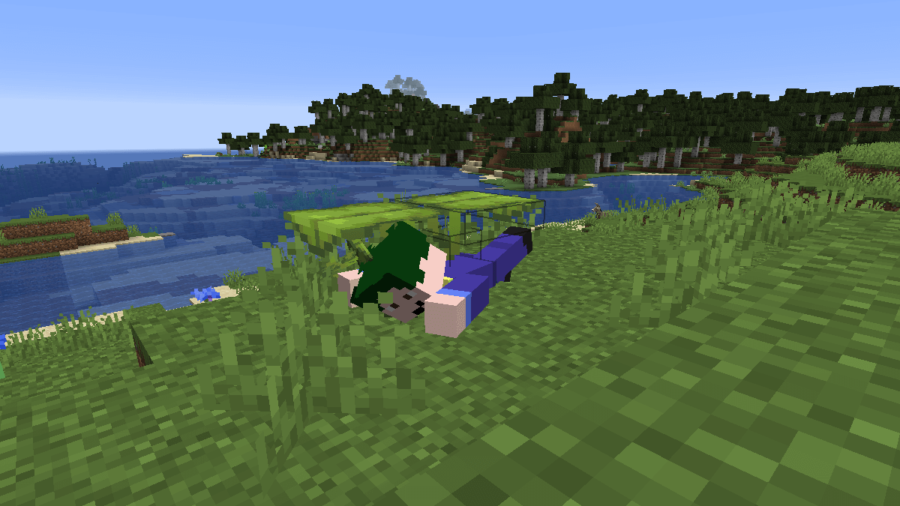 They have only fixed a couple bugs in this Snapshot, and both of them have to do with Dripleafs. The issue with Dripleafs breaking in spawn protection areas has been fixed, as well as the issue where small Dripleafs were destroying blocks.
That sums it up for this snapshot! There are not a lot of immediately noticeable changes. If you want to see some Cheese Caves for yourself, give this Snapshot a go and switch your client! To see how to test the new Snapshots (Java only), follow this guide.
Do you play Minecraft PE? Check out our list of Best PE Seeds for 1.16!